Your weekly digest of policy news, funding competitions, and calls for evidence.
What's been in the news?
Europe sets to ramp up hydrogen output
European electrolyser manufacturers have agreed a Joint Declaration whereby the industry has committed to a tenfold increase in the production of electrolysers by 2025. The Declaration followed a meeting of 20 industry CEOs and Europe's Commissioner for Internal Market, Thierry Breton.
The increased capacity will allow the European Union to produce 10 million tonnes per year of renewable hydrogen by 2030, which had been set as a target during March 2022. As well as increasing electrolyser capacity, the Joint Declaration also includes action from the European Commission to put in place a supportive regulatory framework, facilitate access to finance and promote efficient supply chains.
Commenting Thierry Breton said; 'Clean hydrogen is indispensible to reduce industrial carbon emissions and contribute to our energy independence from Russia. We have no time to lose, which is why the European Electrolyser summit is so opportune…The Commission will support this important industrial up-scaling for an industrial leadership in the clean energy technologies of the future.'
For more information on this topic, visit our full website article on on this topic.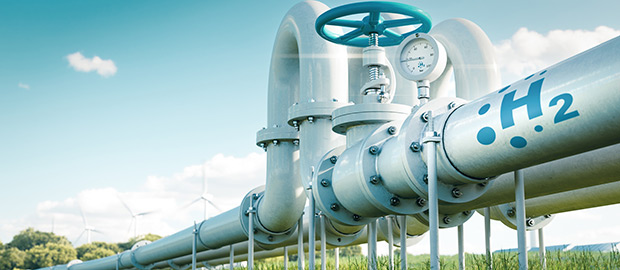 European Commission boosts Horizon Europe Work Programmes
The following news is a roundup of funding calls by the European Commission.
In support of green, health and digital innovations and Ukrainian researchers, the Horizon Europe budget has increased by €562 million, bringing the total budget for the Work Programme 2021-2022 to €16 billion.
Mariya Gabriel, Commissioner for Innovation, Research, Culture, Education and Youth, said: "With this revision of the Work Programme we reinforce the impetus to address, through research and innovation, our greatest societal challenges with new and innovative tools, such as the EU Missions. In addition, we will support the displaced researchers of Ukraine to continue their research and innovation work."
In similar news, the European Commission has announced additional funding for Europe's Innovation Ecosystems (EIE), which will focus on providing opportunities for women-led tech start-ups, increasing their representation in the innovation and investment ecosystems as well as renewing the Women TechEU programme in 2022.This funding, an increase of €11.7 million, will strengthen the work programme to give a total of €29.5 million in upcoming calls.
More information can be found on the European Commission website under the EIE.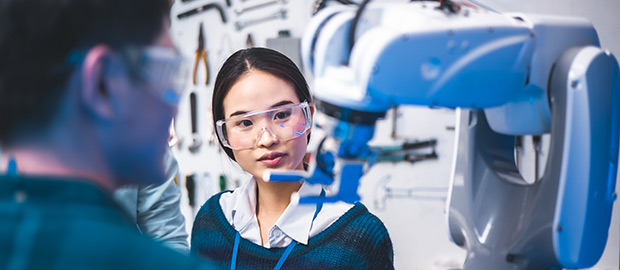 New funding bolsters UK's Engineering Biology capability
UK Research and Innovation (UKRI) and the Defence Science and Technology Laboratory (Dstl) have given a boost to the UK's research community making £20.6 million available to bolster interdisciplinary research and drive the UK's ambition to retain and sustain a world leading capability in Engineering Biology. UKRI said that the new funding 'drives forward an exciting and ambitious programme of work for UK Engineering Biology.' This work encompasses novel research, innovation and community, and capacity development.
Of the available funding; £14.78 million will support 12 awards across 10 UK lead institutions for up to 24 months. UKRI said that the awards will allow the continued growth of research communities and capacity across the UK towards establishing the proposed National Engineering Biology programme. They will also support the development of new and novel research ideas such as engineering molecular constructs for improved control of insect diseases and reducing carbon emissions in fermentation processes.
On the 23 May 2022, SCI is holding the Engineering Biology – Applications for Chemistry-using Business event. Attendees will hear perspectives from several companies including Croda and Johnson Matthey. Ahead to this event Ian Shott, Executive Chairman of Shott Trinova sets his thoughts on: How the UK can lead the brave new world of Engineering Biology.
For more information on this topic, visit the full website article on this topic.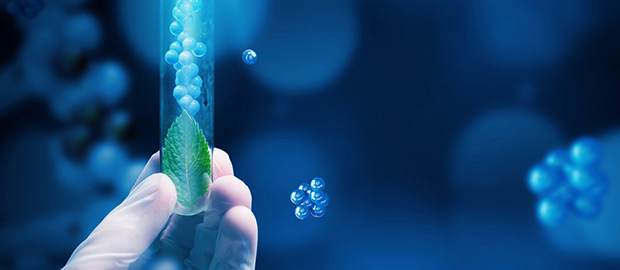 UK-EU trading relationship
The International Trade Committee has launched an inquiry into the UK-EU trading relationship and is seeking views on issues relating to trading arrangements such as the impact on businesses and other stakeholders.
Deadline: open for submissions
UK trade negotiations
Submissions are welcomed on UK trade negotiations with the EU including views on the objectives of the Department for International Trade for Free Trade Agreement negotiations.
Deadline: Open for submissions
Critical national infrastructure and climate adaptation
The National Security Strategy (Joint Committee) is seeking views on the resilience of UK critical national infrastructure (CNI) and climate adaptation.
Deadline: 31 May 2022
Further information can be found on the UK Parliament website.

Horizon Europe
To find more on eligibility for Horizon Europe funding for your sector, you can view the national contact points on the Government website as well as search for the European Funding and Tenders. Further information on the UK's association to Horizon Europe is available in the UK participation in Horizon Europe document.
Further information on the SME and start-up fund can be found on the European Commission website.
Innovation in time resilience, dissemination and application – feasibility
UK registered organisations can apply for up to £4.7 million for business led innovation. Projects must have a total cost between £50,000 and £250,000.
Deadline: 1 June 2022
SBRI: FOAK 2022 cost efficiency and performance priorities for a reliable railway
Organisations can apply for a share of over £7 million to deliver innovations that support low emissions and greener transport across the railway sector. Projects must end by 31 March 2023 and last up to 6 months.
Deadline: 8 June 2022
Canada-UK Net Zero Value Chains – Transportation
UK registered businesses and Canadian SMEs can apply to collaborate on joint R&D projects that contribute to net zero goals. Projects must start by 1 January 2023 and last between 12 and 24 months. A total of up to £4 million will be invested.
Deadline: 29 June 2022
Net Zero Hydrogen Fund – Strand 2 – Capital expenditure (CAPEX)
Strand 2 of the Net Zero Hydrogen Fund will provide CAPEX support for new projects that focus on low carbon hydrogen production facilities to begin deployment in early 2020s. Projects must have a grant request of between £200,000 and £30 million and begin by 1 January 2023, lasting between 6 and 27 months.
Deadline: 6 July 2022
Innovate UK Smart Grants: April 2022
UK registered organisations can apply for a share of up to £25 million for game-changing and commercially viable R&D innovation that can significantly impact the UK economy. Projects must start by 1 January 2023 and cost between £100,000 and £2 million depending on the duration of the project.
Deadline: 27 July 2022.
You can find further details of the funding calls on the Government website.