Your weekly digest of policy news, funding competitions, and calls for evidence.
What's been in the news?
Net Zero advances
The following article is a roundup of news in relation to net zero and reduction on emissions.
The UK Transport Minister, Trudy Harrison, has announced that £200 million of UK Government funding will go to backing a demonstrator programme which will see zero emission HGVs on the roads.
Harrison said: "Our road freight industry is one of the most efficient in the world and contributes over £13 billion to the UK economy each year. But we must accelerate our journey towards our net zero goals, and we're committed to leading the way globally on non-zero emission road vehicles. Our ambitious plans will continue to ensure food is stocked on the shelves and goods are supplied while eliminating fossil fuels from HGVs and making our freight sector green for good."
In similar news, the UK Government and aviation industry, as part of the Jet Zero Council, are looking to deliver the world's first net-zero emissions transatlantic flight next year, powered by100% sustainable aviation fuel (SAF). Current legislation mean that 100% SAF aren't allowed, so require additional decarbonisation measures to be classed as net zero. This project will accelerate the approval of 100% SAF to reach the full decarbonisation potential.
Transport Secretary, Grant Shapps said: "It's crucial that we place sustainability at the heart of the aviation industry's recovery from COVID-19, and I look forward to working with them on this challenge, which will lower the impact flying across the Atlantic has on the planet."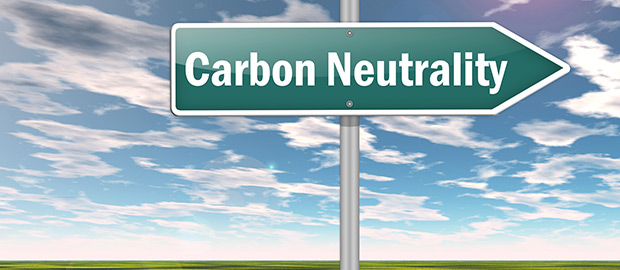 Covid-19 round up
The following article is a roundup of news in relation to Covid-19.
The EU and US are implementing a new agenda for vaccinating the world against Covid-19. The agenda is aimed at ensuring ongoing deliveries of the vaccines are based on country demand with a focus on sub-Saharan Africa. The US and EU will also strengthen this partnership by consulting with other partnerships such as COVAX.
In similar news, the G7 have recently endorsed a new action plan to achieve vaccine equity across the globe with a focus on vulnerable groups and frontline health workers. They will also continue to plan the ongoing Covid-19 response for 2023 but also prepare for future pandemics.
Finally, reports by the European Commission say that a new contract has been agreed with BioNTech and Pfizer in order to reach people in member states who need it the most including variant adapted vaccines.
Stella Kyriakides, Commissioner for Health and Food Safety, said: "I welcome today's agreement on more flexible delivery arrangements for the BioNTech-Pfizer vaccine. This flexibility will be welcome news for our Member States, as this amendment meets legitimate concerns on matching supply and demand, whilst ensuring security of vaccine supply if and when this is needed later in the year. We continue to closely follow with BioNTech-Pfizer and Moderna the supply of COVID-19 vaccines, and stand ready to support Member States in ensuring the necessary flexibility."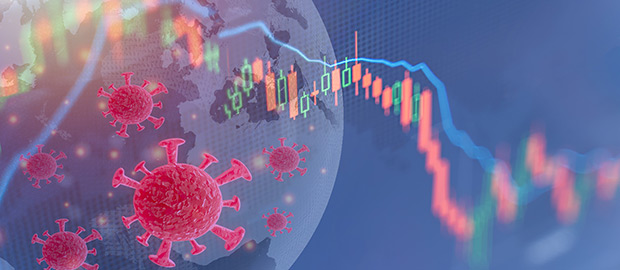 The future of Hydrogen
At government competition 'Low Carbon Hydrogen Supply 2 (HySupply2)' has seen £60 million go towards projects using hydrogen as a super fuel. Across all 4 nations in the UK, 28 projects have l received a share of this funding which focuses on advancing technologies in this field including producing and transporting hydrogen. Winners of the competition include ITM Power, receiving £9.2 million for a next generation 5MW electrolyser stack with the potential to produce the lowest-cost green hydrogen solution to the market. Another winner is Cadent Gas Limited, who will focus on the purification of hydrogen that has been through the gas grid to make it suitable for HGVs.
Business and Energy Secretary Kwasi Kwarteng said: "The British Energy Security Strategy made clear that we are backing hydrogen not just as a viable source of clean, affordable homegrown energy but as an emerging industry of the future in which the UK can lead the world."
In similar news, in an opening speech by European Commission President von der Leyen, in addressing Poland's support of Ukraine, said "Green hydrogen is essential to end Europe's dependence on an unreliable and dangerous supplier such as Russia. That is why in our new plan, REPowerEU, we have doubled our 2030 target to produce annually ten million tons of renewable hydrogen in the EU. And we shall also import another 10 million tons from abroad. This can replace up to 50 billion cubic metres per year of imported Russian gas."
It was also announced that the first fleet of hydrogen buses will come to Poland in 2022 and that, as of last week, the Commission will adopt a regulatory package to support the infrastructure required for the production of green hydrogen.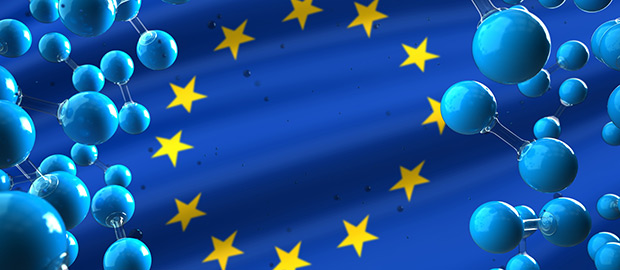 UK-EU trading relationship
The International Trade Committee has launched an inquiry into the UK-EU trading relationship and is seeking views on issues relating to trading arrangements such as the impact on businesses and other stakeholders.
Deadline: open for submissions
UK trade negotiations
Submissions are welcomed on UK trade negotiations with the EU including views on the objectives of the Department for International Trade for Free Trade Agreement negotiations.
Deadline: Open for submissions
Defence and Climate Change
The Defence Committee are seeking evidence submissions on the impacts of climate change on UK defence, including the contribution of the MoD towards achieving net zero by 2050.
Deadline: 24 June 2022
Further information can be found on the UK Parliament website.

Horizon Europe
To find more on eligibility for Horizon Europe funding for your sector, you can view the national contact points on the Government website as well as search for the European Funding and Tenders. Further information on the UK's association to Horizon Europe is available in the UK participation in Horizon Europe document.
Further information on the SME and start-up fund can be found on the European Commission website.
SBRI: FOAK 2022 cost efficiency and performance priorities for a reliable railway
Organisations can apply for a share of over £7 million to deliver innovations that support low emissions and greener transport across the railway sector. Projects must end by 31 March 2023 and last up to 6 months.
Deadline: 8 June 2022
Canada-UK Net Zero Value Chains – Transportation
UK registered businesses and Canadian SMEs can apply to collaborate on joint R&D projects that contribute to net zero goals. Projects must start by 1 January 2023 and last between 12 and 24 months. A total of up to £4 million will be invested.
Deadline: 29 June 2022
Net Zero Hydrogen Fund – Strand 2 – Capital expenditure (CAPEX)
Strand 2 of the Net Zero Hydrogen Fund will provide CAPEX support for new projects that focus on low carbon hydrogen production facilities to begin deployment in early 2020s. Projects must have a grant request of between £200,000 and £30 million and begin by 1 January 2023, lasting between 6 and 27 months.
Deadline: 6 July 2022
UK-South Korea Collaborative R&D
UK registered businesses can apply for a share of up to £2 million for this competition. Projects must apply for a maximum grant of £350,000 and start by 1 November 2022, lasting between 24 and 36 months.
Deadline: 6 July 2022
Innovate UK Smart Grants: April 2022
UK registered organisations can apply for a share of up to £25 million for game-changing and commercially viable R&D innovation that can significantly impact the UK economy. Projects must start by 1 January 2023 and cost between £100,000 and £2 million depending on the duration of the project.
Deadline: 27 July 2022.
You can find further details of the funding calls on the Government website.