New production lines include innovative technology
BASF Shanshan Battery Materials Co (BSBM), is expanding production capacity for battery materials at its facilities in Changsha, Hunan Province and Shuizuishan, Ningxia Province, China. Rising demand for electric vehicles, both locally and globally, will see the company increase output of products including high-nickel and ultra-high-nickel, along with nickel-cobalt-manganese oxide.
The expansion will allow the company to reach 100 kilotonnes annual capacity for cathode-active materials. The commissioning of the new lines will begin during the final quarter of 2022. BSBM is a joint venture between BASF, which holds a 51% stake, and Shansan, which holds the remaining stake.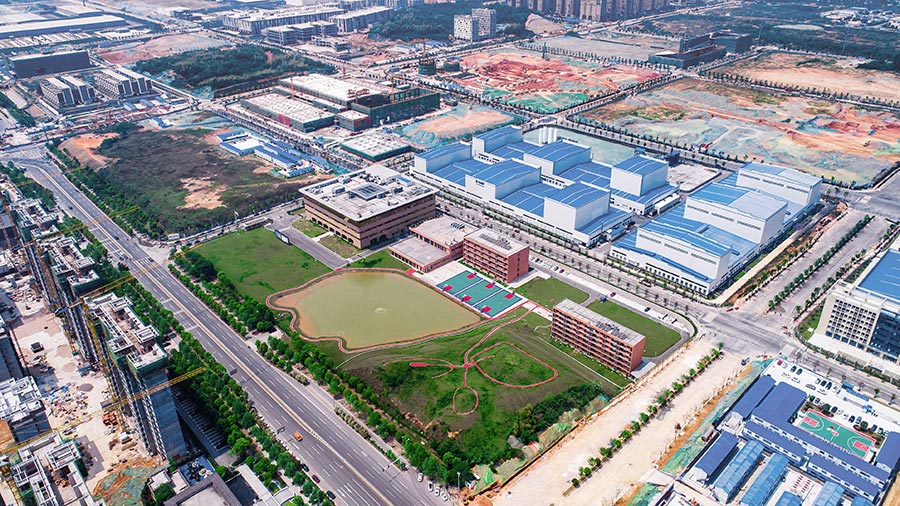 The new lines at Da Changsha site are expected to start operation from the fourth quarter of 2022.
BASF said that the lines are equipped with innovative energy recovery technologies including off-gas, waste heat and oxygen recycling. The company notes this is the first time that such technologies have been used in the battery industry, combining BSBM's industrial operation experience and BASF's chemical process design expertise. BSBM's Chief Executive Officer Jay Yang commented: 'We have been continuously upgrading BSBM's manufacturing and environmental protection facilities to meet world-class standards.'
In a separate development, Britishvolt has established a strategic partnership with Sunbelt Rentals to develop battery cell solutions specifically for heavy plant and equipment. The aim is to help decarbonise the construction equipment and rental sectors. The deal will also support the development of Britishvolt's 38GWh battery Gigaplant located in Northumberland, UK, which SCI reported on earlier this year.
The partners said the deal demonstrates that tailoring of cells isn't only for performance vehicles, and will see Britishvolt deliver batteries optimised for the construction industry. It will also allow Sunbelt Rentals to deliver on its own decarbonisation roadmap.
A key area of development is in battery anodes, most of which are made of synthetic graphite. Novel and advanced anode materials are high in demand as they could improve charging times, making the use of electric cars easier and more consumer-friendly. This will be the topic of SCI's next Energising the Battery Supply Chain event, on 1 September.