Your weekly digest of policy news, funding competitions, and calls for evidence.
What's been in the news?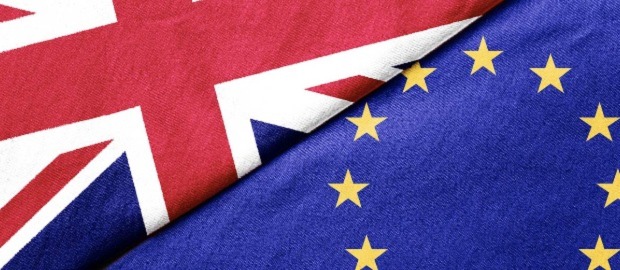 Policy paper sets out path should UK science lose access to EU research initiatives
The UK government has published a much-anticipated policy paper setting out how the UK will transition to new R&D programmes if it is unable to associate with the European Union (EU) science and research initiatives: Horizon Europe, Copernicus, Euratom Research & Training, and Fusion for Energy programmes.
In a statement, the UK government's Secretary of State for Business, Energy and Industrial Strategy, Kwasi Kwarteng, stressed the government's desire was to remain part of the EU's science initiatives.
Citing the delay in formalising the UK's association with the programmes as agreed under the Trade and Cooperation Agreement, Kwarteng said:
'I am concerned that the continued delays are causing intolerable uncertainty for our research and business community. To help minimise the uncertainty and signal our good faith commitment to association, the government set out our Horizon Europe guarantee in November 2021, and then extended it to the end of this year.'
---

Funding for sustainable consumer goods
UKRI has awarded £1.2 million through the International Circular Plastics Flagship Competition, delivered by climate change charity WRAP to UK-based innovators, to tackle plastic waste challenges in India, Chile, South Africa and Kenya.
Specific projects that will benefit from this funding include the India Plastics Pact, which will support the recycling additive technology to recycle multilayer films into new products, as well as the South Africa Plastics Pact, which aims to close the loop on plastic packaging.
SSPP Challenge Director Paul Davidson said:
'With Earth Overshoot Day acting as a sombre reminder of the impact of human activity on the planet, the International Circular Plastics Flagship Competition is providing targeted support for innovation that addresses 'live' problems in the fight against plastic packaging waste and pollution.'
In similar news, UKRI has also awarded £24 million of funding through the Transforming Foundation Industries Challenge. Eight projects were successful, including the European Metal Recycling Ltd's project: reducing embedded carbon through transformation in foundation industries (RECTIFI). This will support the circular supply chain in the steel industry and reduce emissions.
---

Competition for farm-based funding
DEFRA has opened a funding competition of £12.5m to support innovative research into developing products and technologies that create new sources of low-emission protein that are resource efficient. The overall aim is to improve the sustainability of the farming and agricultural sector.
Defra Parliamentary Under Secretary of State, Steve Double, said:
'Our farmers and food producers are the best in the world, and we want to encourage collaboration across the sector to help improve productivity and sustainability.'
The competition is split into feasibility projects and industrial research. More details can be found below in the funding calls section.
---

Consultation on Extending the UK REACH Submission
UK REACH is seeking views on proposed measures to extend the current UK REACH submission deadlines for transitional registrations. The UK REACH (Registration, Evaluation, Authorisation and Restriction of Chemicals).
Deadline: 1 September 2022
---
Greenhouse gas removals (GGR) business models
The Department of Business, Energy & Industrial Strategy is looking to set out the Government's initial proposals for a business model to support deployment of engineered Greenhouse Gas Removal (GGR) projects. They are seeking views on the early proposals, the main design elements of the business model, and options for developing a market for negative emissions in the UK.
Deadline: 27 September 2022
Further information can be found on the UK Parliament website.
---

Horizon Europe
To find more on eligibility for Horizon Europe funding for your sector, you can view the national contact points on the Government website as well as search for the European Funding and Tenders. Further information on the UK's association to Horizon Europe is available in the UK participation in Horizon Europe document.
Further information on the SME and start-up fund can be found on the European Commission website.
---
Horizon Europe Guarantee
This funding is to deliver the UK government's Horizon Europe guarantee, open to UK-based organisations successful in the first and second wave of Horizon Europe grant awards.
Deadline: No submission deadline
---
Design Foundations July 2022
UK registered organisations can apply for a share of up to £2 million for early-stage, people and planet centred design projects to influence their future R&D activity. This competition is open to single applicants and collaborations. Project leads must be UK registered businesses of any size and public sector, charity or not-for-profit.
Deadline: 31 August 2022
---
APC22: Industrialising net-zero automotive technology
UK registered businesses can apply for a share of £40 million for late-stage R&D projects based around a net-zero automotive future. Project leads must be UK-registered businesses of any size. Consortia must include a vehicle manufacturer or Tier 1 supplier and must involve at least one micro, small or medium-sized enterprise (SME).
Deadline: 7 September 2022
---
Knowledge transfer partnerships (KTP): 2022 to 2023 Round 3
UK registered academic institutions, RTOs or Catapults can apply for a share of up to £9 million to fund innovation projects with businesses or not for profits. Organisations must be a UK registered higher education or further education institution, research and technology organisation (RTO) or Catapult collaborate.
Deadline: 14 September 2022
---
Farming Futures R&D Fund: Sustainable farm-based protein, feasibility studies
UK registered organisations can apply for funding of up to £12.5million as a grant across the two strands of this competition. Funding is from the Farming Futures R&D Fund. Project costs must be between £200,000 and £500,000 and start by 1 April 2023, lasting up to 24 months.
Deadline: 21 September 2022
---
You can find further details of the funding calls on the Government website.