Your weekly digest of policy news, funding competitions, and calls for evidence.
What's been in the news?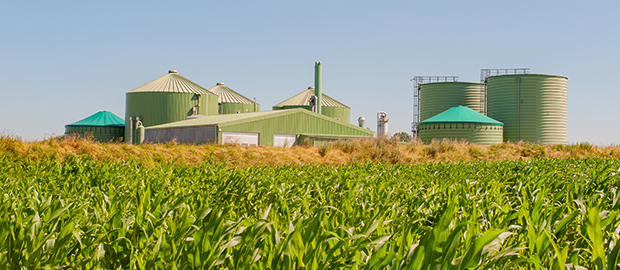 UK government endeavours to further promote a range of energy supplies by developing biomass
The government has initiated discussions on how to strengthen the current means of biomass energy generation with associated carbon captured in the UK in the future.
BECCS (Bioenergy with Carbon Capture and Storage) is a type of technology that generates energy from biomass and other sustainable plant material. During this process, the carbon released can be stored and managed via carbon capture, usage and storage (CCUS) technology. This offers the possibility to induce self-generated energy with 'negative emissions'. Furthermore, the CO2 absorbed during the development and growth of the biomass can be permanently eliminated from the atmosphere after using carbon capture technologies, which has positive outcomes for the wider environment.
This consultation aims to collect opinions on how the government can help engage private investments to accelerate the growth of this emerging industry, with an aim to improve Britain's energy security. As a result of this the government hopes to encourage new job opportunities across the UK.
Business Secretary Kwasi Kwarteng said, 'Today's plans could create an entirely new industry in our country, using sustainable biomass in a way that absorbs harmful carbon dioxide from the atmosphere.'
---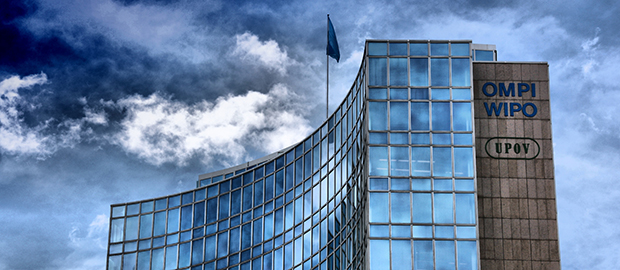 Photo credit: Marek Ślusarczyk
WIPO Member States authorise diplomatic conferences for two initiated agreements
World Intellectual Property Organization (WIPO) member states endorsed the integration of diplomatic conferences for two proposed international treaties. The first relates to the protection of designs to simplify cross-border trade, and the other agreement is concerned with intellectual property, genetic resources and traditional knowledge correlated with genetic resources.
The WIPO Assembly has decided that by 2024 each draft agreement will move to a diplomatic conference, or a special round of negotiations, where agreement can be reached. Diplomatic conferences are usually conducted to negotiate and evaluate or revise various multilateral treaties.
WIPO Director General Daren Tang said:
'That while negotiators would still need to bridge significant gaps on key issues in any new treaty, he described the delegates' decision as a breakthrough and pledged the Secretariat's support in helping negotiators to navigate the important next steps.'
---

CSIRO opens lab that will increase Australia's capacity to produce vaccines and therapeutics
Australia's National Science Agency, CSIRO, has opened a new lab to allow Australia to produce vaccines and therapeutics. The A$23.1 million facility will boost the nation's production of necessary health agents.
It is hoped that creating opportunities to produce vaccines and medicines locally will greatly benefit the health system in Australia. Furthermore, researchers at CSIRO's National Vaccine and Therapeutics Lab will now be able to transfigure vaccines and drug candidates into products for clinical trials on a much higher level of production.
CSIRO's Chief Executive Dr Larry Marshall said:
'We created the pilot facility in anticipation of disease "X" – an expected but unknown disease that might impact us. It turned out to be Covid-19. The past two years have highlighted the importance for Australia to have a robust sovereign capability in the development of vaccines and therapeutics, so we scaled it up into one of our shared National Labs.'
---

Consultation on Extending the UK REACH Submission
UK REACH is seeking views on proposed measures to extend the current UK REACH submission deadlines for transitional registrations. The UK REACH (Registration, Evaluation, Authorisation and Restriction of Chemicals).
Deadline: 1 September 2022
---
Greenhouse gas removals (GGR) business models
The Department of Business, Energy & Industrial Strategy is looking to set out the Government's initial proposals for a business model to support deployment of engineered Greenhouse Gas Removal (GGR) projects. They are seeking views on the early proposals, the main design elements of the business model, and options for developing a market for negative emissions in the UK.
Deadline: 27 September 2022
Further information can be found on the UK Parliament website.
---

Horizon Europe
To find more on eligibility for Horizon Europe funding for your sector, you can view the national contact points on the Government website as well as search for the European Funding and Tenders. Further information on the UK's association to Horizon Europe is available in the UK participation in Horizon Europe document.
Further information on the SME and start-up fund can be found on the European Commission website.
---
Horizon Europe Guarantee
This funding is to deliver the UK government's Horizon Europe guarantee, open to UK-based organisations successful in the first and second wave of Horizon Europe grant awards.
Deadline: No submission deadline
---
Design Foundations July 2022
UK registered organisations can apply for a share of up to £2 million for early-stage, people and planet centred design projects to influence their future R&D activity. This competition is open to single applicants and collaborations. Project leads must be UK registered businesses of any size and public sector, charity or not-for-profit.
Deadline: 31 August 2022
---
APC22: Industrialising net-zero automotive technology
UK registered businesses can apply for a share of £40 million for late-stage R&D projects based around a net-zero automotive future. Project leads must be UK-registered businesses of any size. Consortia must include a vehicle manufacturer or Tier 1 supplier and must involve at least one micro, small or medium-sized enterprise (SME).
Deadline: 7 September 2022
---
Knowledge transfer partnerships (KTP): 2022 to 2023 Round 3
UK registered academic institutions, RTOs or Catapults can apply for a share of up to £9 million to fund innovation projects with businesses or not for profits. Organisations must be a UK registered higher education or further education institution, research and technology organisation (RTO) or Catapult collaborate.
Deadline: 14 September 2022
---
Farming Futures R&D Fund: Sustainable farm-based protein, feasibility studies
UK registered organisations can apply for funding of up to £12.5million as a grant across the two strands of this competition. Funding is from the Farming Futures R&D Fund. Project costs must be between £200,000 and £500,000 and start by 1 April 2023, lasting up to 24 months.
Deadline: 21 September 2022
---
You can find further details of the funding calls on the Government website.