For over thirty years, SCI has supported and recognised the excellence of early career scientists, by aiding their studies in the form of an SCI Scholarship.
Since 1985 around 80 scholarships have been awarded which have not only given the recipients financial assistance, but have enabled them to broaden their network, and strengthen their skills and knowledge. SCI Scholars receive access to publishing and mentoring opportunities and are given a platform to present their work amongst esteemed scientists and industrialists, raising their profile within the scientific community.
We are delighted to announce that Francesca Bruno, from Abertay University, has been awarded an SCI Scholarship of £5,000 over two years to support her PhD project.
In addition to the scholarship, Francesca will benefit from publishing opportunities, access to a high-calibre network to help launch her career, and opportunities to present her work and raise her profile within the scientific community.
SCI Scholarships are prestigious and well respected by the industry. The SCI Scholars Fund was established in 1920 by the requests of Rudolph Messel and John Gray, both former presidents and founding members of SCI. SCI believes in nurturing the scientists of the future. Each year, SCI provides scholarships and bursaries to early career scientists including opportunities to attend or present at an international conference.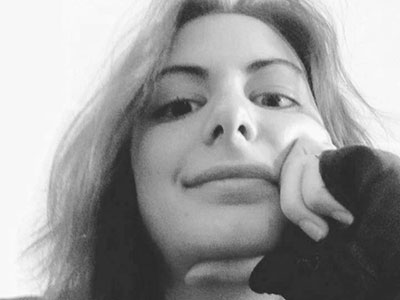 Here Francesca tells us about her work:
'My research focuses on a food contaminant, acrylamide, which is a possible human carcinogen formed during frying, baking or roasting. I am investigating ways to reduce acrylamide formation in potato crisps which could be applied on industrial scale, and new techniques to measure it in real time during food manufacturing.
'My study background is very diverse. I have a master's degree and industry experience in pharmaceutical chemistry. After my master's I studied human nutrition and food technology and obtained a second master's degree funded by the company Ferrero; this gave me the opportunity to discover the field of food science.
'During my thesis project at Ferrero, I started to be more and more fascinated by food contaminants; they are an important connection between food, nutrition, and human health, especially those which are a big part of our daily diet but are harmful to our health, and most of the time, we are not aware of their presence in foods. With my research, I would like to give my personal contribution to assure food quality and safety as well as explore sustainable and innovative approaches to food manufacturing.
'I am honoured to have been awarded with the SCI scholarship which will help and support me in continuing my research and in pursuing future opportunities.'
Francesca Bruno, Abertay University

Related Links: