Your weekly digest of policy news, funding competitions, and calls for evidence.
What's been in the news?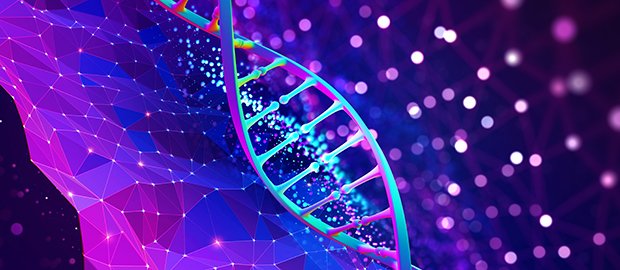 Constructive Bio to focus on innovation in the synthetic biology sector
The Medical Research Council's (MRC) Laboratory of Molecular Biology has launched a new spinout company, Constructive Bio, which obtained $15 million seed investment. The MRC is a part of United Kingdom Research and Innovation (UKRI).
The new company, Constructive Bio, proposes to re-engineer biology and make new classes of enzymes, drugs and biomaterials based on the work of Dr Jason Chin's group, which relates to re-programming the genetic code of living organisms.
Furthermore, Constructive Bio will focus on re-shaping two platform techniques, one which aims to build bacterial genomes from scratch and the other which focuses on genetic engineering non-natural polymers for commercial use. Evidently, these synthetic biology techniques will allow a breakthrough in confronting some of our global health issues.
Dr Laura Dickens, Associate Director of Industry Partnerships at MRC said:
'The announcement of formation of Constructive Bio is another exciting example of the importance of sustained MRC funding in discovery research, particularly in the emerging area of engineering biology, which has potentially very significant cross-societal benefits.'
---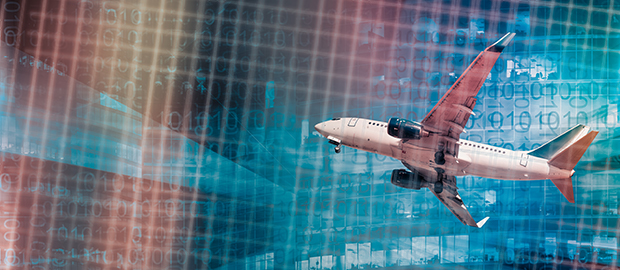 Airspace regulation: FAIWG:AI outlines new plan to improve airspace strategy in the UK
A new statement by the Future Aviation Industry Working Group on Airspace Integration (FAIWG:AI) highlights improvements required in regulation, technology and operations.
The FAIWG:AI assembles various stakeholders from industry to help supply input and insight to governmental programmes and regulatory policy for incorporating new air vehicle types into UK airspace. It is hoped that new classes of air vehicles access will unlock enormous economic, societal, and environmental opportunities.
Vicki Murdie, Innovation Lead for UKRI's future flight challenge and Co-Chair of the FAIWG:AI, said:
'The current restrictions of airspace integration are not suited to coping with these new classes of air vehicle. Working with the Department for Transport, the Connected Places Catapult, and the Civil Aviation Authority we aim to build and deliver a strategy and plan that addresses these restrictions and allows regulation to keep pace with technology.'
---

Global partnerships prioritise reducing plastic waste
In a recent global initiative, six UK innovators and their partners in India, Chile, South Africa and Kenya have been allocated £1.2m to challenge the ever-growing issue of plastic packaging waste in a more efficient manner.
This funding will aid technical innovation to overcome specific issues to reducing waste in various parts of the world. This includes directing attention to films and flexible packaging, reusable packaging, market development and any new business models.
SSPP Challenge Director Paul Davidson said:
'With Earth Overshoot Day acting as a sombre reminder of the impact of human activity on the planet, the International Circular Plastics Flagship Competition is providing targeted support for innovation that addresses 'live' problems in the fight against plastic packaging waste and pollution.'
---

My Science Inquiry
The Commons Science and Technology Committee has launched an open call for topics of inquiry in science and technology, particularly views from members of underrepresented groups in STEM.
Deadline: 9 September 2022
---
Greenhouse gas removals (GGR) business models
The Department of Business, Energy & Industrial Strategy is looking to set out the Government's initial proposals for a business model to support deployment of engineered Greenhouse Gas Removal (GGR) projects. They are seeking views on the early proposals, the main design elements of the business model, and options for developing a market for negative emissions in the UK.
Deadline: 27 September 2022
---
UK-EU trading relationship
The International Trade Committee has launched an inquiry into the UK-EU trading relationship and is seeking views on issues relating to trading arrangements such as the impact on businesses and other stakeholders.
Deadline: Open for submissions
Further information can be found on the UK Parliament website.
---

Horizon Europe
To find more on eligibility for Horizon Europe funding for your sector, you can view the national contact points on the Government website as well as search for the European Funding and Tenders. Further information on the UK's association to Horizon Europe is available in the UK participation in Horizon Europe document.
Further information on the SME and start-up fund can be found on the European Commission website.
---
Horizon Europe Guarantee
This funding is to deliver the UK government's Horizon Europe guarantee, open to UK-based organisations successful in the first and second wave of Horizon Europe grant awards.
Deadline: No submission deadline
---
Knowledge transfer partnerships (KTP): 2022 to 2023 Round 3
UK-registered academic institutions, RTOs or Catapults can apply for a share of up to £9 million to fund innovation projects with businesses or not for profits. Organisations must be a UK-registered higher education or further education institution, research and technology organisation (RTO) or Catapult.
Deadline:14 September 2022
---
Farming Futures R&D Fund: Sustainable farm-based protein, feasibility studies
UK-registered organisations can apply for funding of up to £12.5million as a grant across the two strands of this competition. Funding is from the Farming Futures R&D Fund. Project costs must be between £200,000 and £500,000 and start by 1 April 2023, lasting up to 24 months.
Deadline: 21 September 2022
---
Zero emission road freight hydrogen fuel cell truck demonstration
UK-registered organisations can apply for a share of up to £140 million to demonstrate hydrogen fuel cell trucks. Projects must start on 1 March 2023 and have total grant funding request between £20 million and £90 million.
Deadline: 12 October 2022
---
Biomedical Catalyst 2022 Round 2: Industry-led R&D
UK-registered SMEs can apply for a share of up to £25 million through Innovate UK to develop innovative solutions to health and healthcare challenges. Total project costs must be between £150,000 and £4 million and not exceed a grant request of £2 million.
Deadline: 12 October 2022
---
You can find further details of the funding calls on the Government website.