Your weekly digest of policy news, funding competitions, and calls for evidence.
What's been in the news?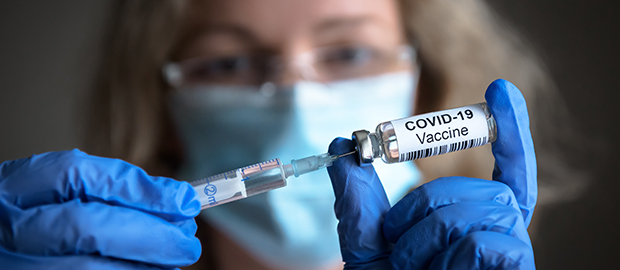 The EU Commission outlines vaccine strategy to avoid high cases of Covid-19 during winter
The European Commission has urged Member States to put in place improved Covid-19 vaccination and surveillance programmes, to ensure a rapid and sustained response to potential future outbreaks. The Commission seeks to achieve an increase in vaccine uptake to guarantee that people are adequately protected against the virus during autumn and winter when cases of flu will also be expected to increase.
The Commission suggests that alongside an increase in first and second dose, the administration of another booster dose for any risk groups – such as those who are over 60 or are immunocompromised – must be prioritised.
Stella Kyriakides, Commissioner for Health and Food Safety, said:
'The vaccination gaps must be closed as a matter of top priority. It is also essential that resilient surveillance systems are set up to monitor the development of the virus, that strategies for the reintroduction of effective public health measures are in place if needed and that the capacity of health care systems is strengthened. To say it clearly, we need to be ready to face another challenging season.'
---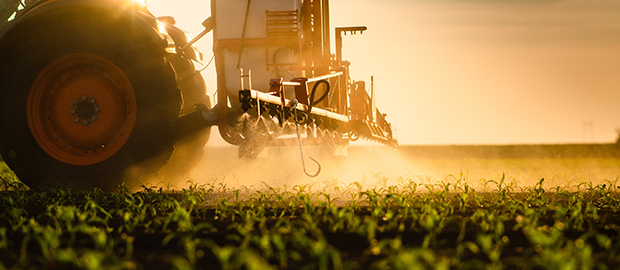 EPA aims to discontinue authorised use of various PFAS in pesticides
To better protect human health and the environment, the US Environmental Protection Agency (EPA) has removed perfluoroalkyl and polyfluoroalkyl substances (PFAS) from the present list of inactive ingredients approved for use in pesticides. It aims to remove 12 of these identified PFAS from pesticide products.
The EPA found that exposing people and the wider environment to PFAS can have negative health outcomes. To ensure that widely used pesticides do not pose a threat to publish health, pesticide contents and usage are reviewed and evaluated regularly to spot any dangers.
Michal Freedhoff, Assistant Administrator for the Office of Chemical Safety and Pollution Prevention said:
'Ensuring that these 12 chemicals can no longer be used in pesticides is an important step to protect workers, the public, and our planet from unnecessary PFAS exposure.'
---

UKRI presents a detailed strategy for research and innovation
Eight of the nine councils that make up UK Research and Innovation (UKRI) have released a strategic delivery proposal.
The strategy explains that UKRI will put its annual £7.9 billion budget towards sustaining the government's mission for the UK to be a global model for high quality research and innovation. UKRI aims to focus on various valuable sectors including engineering, biosciences, business innovation and the environment. These areas of focus have been identified as offering benefit to wider society and sustainable development.
UKRI Chief Executive Professor Dame Ottoline Leyser said:
'This collective programme of work across UKRI is guided by our ambitious strategy, which outlines our strategic objectives and four principles for change: diversity, connectivity, resilience and engagement.'
---

Greenhouse gas removals (GGR) business models
The Department of Business, Energy & Industrial Strategy is looking to set out the Government's initial proposals for a business model to support deployment of engineered Greenhouse Gas Removal (GGR) projects. They are seeking views on the early proposals, the main design elements of the business model, and options for developing a market for negative emissions in the UK.
Deadline: 27 September 2022
---
UK-EU trading relationship
The International Trade Committee has launched an inquiry into the UK-EU trading relationship and is seeking views on issues relating to trading arrangements such as the impact on businesses and other stakeholders.
Deadline: Open for submissions
Further information can be found on the UK Parliament website.
---

Horizon Europe
To find more on eligibility for Horizon Europe funding for your sector, you can view the national contact points on the Government website as well as search for the European Funding and Tenders. Further information on the UK's association to Horizon Europe is available in the UK participation in Horizon Europe document.
Further information on the SME and start-up fund can be found on the European Commission website.
---
Horizon Europe Guarantee
This funding is to deliver the UK government's Horizon Europe guarantee, open to UK-based organisations successful in the first and second wave of Horizon Europe grant awards.
Deadline: No submission deadline
---
Knowledge transfer partnerships (KTP): 2022 to 2023 Round 3
UK-registered academic institutions, RTOs or Catapults can apply for a share of up to £9 million to fund innovation projects with businesses or not for profits. Organisations must be a UK-registered higher education or further education institution, research and technology organisation (RTO) or Catapult.
Deadline:14 September 2022
---
Farming Futures R&D Fund: Sustainable farm-based protein, feasibility studies
UK-registered organisations can apply for funding of up to £12.5million as a grant across the two strands of this competition. Funding is from the Farming Futures R&D Fund. Project costs must be between £200,000 and £500,000 and start by 1 April 2023, lasting up to 24 months.
Deadline: 21 September 2022
---
Zero emission road freight hydrogen fuel cell truck demonstration
UK-registered organisations can apply for a share of up to £140 million to demonstrate hydrogen fuel cell trucks. Projects must start on 1 March 2023 and have total grant funding request between £20 million and £90 million.
Deadline: 12 October 2022
---
Biomedical Catalyst 2022 Round 2: Industry-led R&D
UK-registered SMEs can apply for a share of up to £25 million through Innovate UK to develop innovative solutions to health and healthcare challenges. Total project costs must be between £150,000 and £4 million and not exceed a grant request of £2 million.
Deadline: 12 October 2022
---
You can find further details of the funding calls on the Government website.