Sir Robert Malpas – Past President of SCI and a prominent business leader and engineer – has died at the age of 95.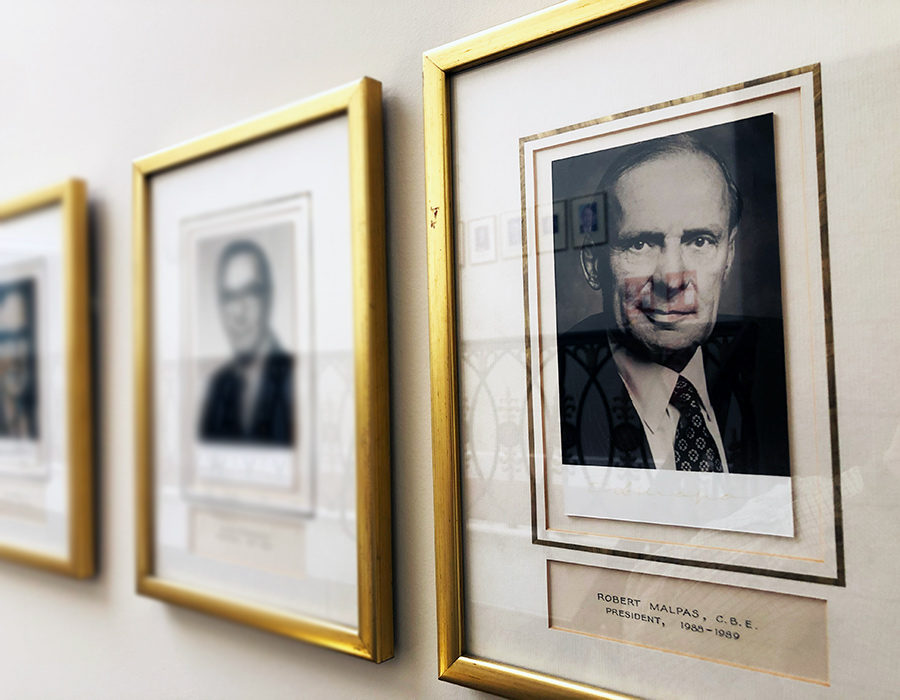 Sir Robert's picture hanging in SCI's gallery of Presidents at 14-15 Belgrave Square.
Throughout his career, Sir Robert achieved remarkable success and continued to work diligently while his peers retired. Notably, he served as a main board director of ICI and a managing director of BP before his "retirement" in 1989. Subsequently, he chaired PowerGen during the privatisation of the electricity industry, then the Cookson group, and finally Eurotunnel.
Born on August 9, 1927, to Cheshyre Malpas and Louise Malpas, he grew up in Buenos Aires, Argentina, and pursued mechanical engineering at Durham University.
After graduating with first-class honours in 1948, he joined ICI and eventually became a main board member. Following a period in the United States as president of Halcon International, he returned to the UK and became a managing director at BP. Upon retiring from BP in 1989, he assumed the chair of PowerGen, where he advocated for energy conservation and pollution reduction. Malpas also chaired Cookson, overseeing its transformation into a successful company focused on electronic materials, industrial ceramics, plastics, and engineered products.
In addition to his extensive career, Malpas served as co-chairman of Eurotunnel and played a pivotal role in its recovery after a significant fire incident. Throughout his life, he held various directorships and received honours for his contributions.
He was awarded SCI's prestigious SCI Society Medal in 1979 and served as President of SCI from 1988-89.
Sir Robert Malpas passed away on 18 June 2023.