For over thirty years, SCI has supported and recognised the excellence of early career scientists, by aiding their studies in the form of an SCI Scholarship.
Since 1985 around 80 scholarships have been awarded which have not only given the recipients financial assistance, but have enabled them to broaden their network, and strengthen their skills and knowledge. SCI Scholars receive access to publishing and mentoring opportunities and are given a platform to present their work amongst esteemed scientists and industrialists, raising their profile within the scientific community.
We are delighted to announce that Amy Newell, from the University of Edinburgh, has been awarded an SCI Scholarship of £5,000 over two years to support her PhD project.
In addition to the scholarship, Amy will benefit from publishing opportunities, access to a high-calibre network to help launch her career, and opportunities to present her work and raise her profile within the scientific community.
SCI Scholarships are prestigious and well respected by the industry. The SCI Scholars Fund was established in 1920 by the requests of Rudolph Messel and John Gray, both former presidents and founding members of SCI. SCI believes in nurturing the scientists of the future. Each year, SCI provides scholarships and bursaries to early career scientists including opportunities to attend or present at an international conference.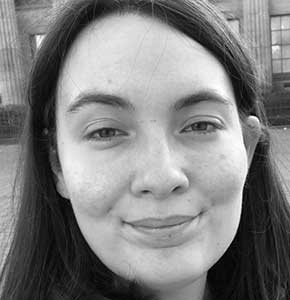 Here Amy tells us about her work:
"I'm currently an EASTBIO DTP PhD student at the University of Edinburgh researching how changes in the lighting environment lead to changes in protein production in plants using the model plant species Arabidopsis thaliana. Neighbour shade is far-red light enriched, which induces shade escape responses where plants concentrate their growth on elongation to escape shade. Understanding how plants perceive shade by looking at their light receptors (photoreceptors) enables an understanding of the downstream signalling pathways involved in the reallocation of resources in shade responses. This then enables scientists to understand how overcrowding leads to crop losses and develop novel strategies to combat these losses, through manipulating the lighting environment or through genetic modification.
"Prior to my PhD, I completed an MSci in Natural Sciences at Lancaster University. During my MSci I studied various areas of biology, environmental science, and organic chemistry. I undertook internships and projects in both plant sciences and chemistry. This included an internship in the biocommunication lab at ETH Zurich supervised by Dr James Sims and Professor Consuelo de Moraes. In my third year, I completed a group project bioprospecting for novel biopolymers in archaea supervised by Dr John Hardy and Dr Nick Robinson, before completing a masters project investigating links between blue light and chloroplast RNA binding proteins with Dr Gabriela Toledo-Ortiz in my fourth year. This masters project ultimately introduced me to plant photobiology, which led me to my current PhD position in Professor Karen Halliday's group at the University of Edinburgh.
"Having been a member of SCI since my undergraduate degree, I feel very honoured to have been awarded a SCI scholarship for the last two years of my PhD and am excited about the further networking and learning opportunities that this scholarship will enable. I would like to say a big thank you to my supervisors and lab members, past and present and my DTP for their support and encouragement which has enabled me to get to this point.
Amy Newell, The University of Edinburgh

Related Links: