14 March 2018
Venue: UCB, Braine, Belgium
Date: Monday 24 - Tuesday 25 September 2018
On Monday 24 and Tuesday 25 September 2018, influential researchers from across Europe and the US will gather in Belgium to present a series of lectures on the latest developments in the field of organic chemistry.
This landmark event, jointly organised by SCI's Fine Chemicals Group and UCB, will celebrate the best of modern organic chemistry, focusing on the development of new methodologies to enable the synthesis of complex molecules. The meeting will also provide a platform for early career researchers to share their vision for the future of organic chemistry.
The event will be of interest to those in academia and industry who are interested in developing and applying modern organic chemistry techniques to their research.
Confirmed speakers include:
Prof. Corey Stephenson, University of Michigan
Prof. Michael Willis, University of Oxford
Prof. Gwilherm Evano, L'Université libre de Bruxelles
Prof. Vy Dong, University of California
Dr. Alan Watson, University of Strathclyde
Dr. Bill Morandi, Max-Planck-Institut für Kohlenforschung
Dr. Dorian Didier, Ludwig-Maximilians-Universität München
Prof. Nicholas Turner, Univeristy of Manchester
Dr. Daniel Fitzpatrick, University of Cambridge
Dr. Timothy Noel, Eindhoven University of Technology
Prof. Véronique Gouverneur, University of Oxford
Prof. Benjamin List, Max-Planck-Institut für Kohlenforschung
Bringing together leading scientists from the organic chemistry community, this meeting will offer a creative environment to accelerate innovations on their journey to the marketplace with plenty of opportunities to network and engage with people with relevant knowledge and resources.
SCI Members attending this meeting are able to claim CPD points.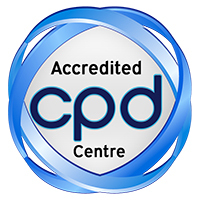 Related Links