17 April
Here is our weekly roundup on the latest research and scientific efforts against the coronavirus.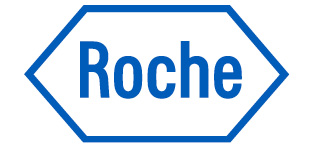 Roche
Global biotech company Roche has developed, and is set to launch, a serology test to detect Covid-19 antibodies. Antibody testing is central in helping identify people who have been infected by the virus, especially for those who have not displayed any symptoms. The test can also support priority screening of high risk groups such as health care workers and those in the food supply chain who might have developed a certain level of immunity and can continue serving and/or return to work. Roche said that the test is due to become available by early May in countries accepting the CE mark. The company is also actively working with the US Food and Drug Administration for an Emergency Use Authorization. Read more here.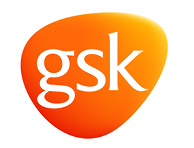 Sanofi and GSK
Global health companies Sanofi and GSK have joined forces in what is described as an 'unprecedented vaccine collaboration to fight Covid-19.' The partners will combine innovative technologies to develop an adjuvanted Covid-19 vaccine, candidates are expected to enter clinical trials in the second half of 2020. If the trials are successful the vaccine could be available in the second half of 2021. GSK said that 'By combining our scientific expertise, technologies and capabilities, we believe that we can help accelerate the global effort to develop a vaccine to protect as many people as possible from Covid-19.' Read more here.
In further developments Sanofi has joined forces with Luminostics, a California, US-based start-up, to negotiate a collaboration on the development of a 'breakthrough Covid-19 smartphone-based self-testing solution.' Luminostics would contribute its proprietary technology for consumer diagnostics, while Sanofi will bring its clinical research testing experience and capabilities. The partners say the goal is to provide a consumer-based test that can detect the Covid-19 virus with high sensitivity and specificity from respiratory samples. The total time from specimen collection to results is expected to be around 30 minutes. Read more here.

Exxon Mobil
Exxon Mobil has increased production of raw materials needed for producing masks, gowns and hand sanitizer used by medical professional and first responders. The company's monthly output of specialized polypropylene has increased by 1000 tonnes, which Exxon says is enough to make 200 million masks or 20 million gowns. In addition isopropyl alcohol production increased by 3000 tonnes, equating to 50 million bottles of hand sanitizer. Read more here.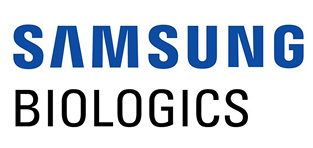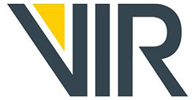 Samsung Biologics and Vir Biotechnology
Samsung Biologics and Vir Biotechnology are coming together under a manufacturing agreement to perform large scale manufacturing services for Vir's SARS-CoV-2-monoclonal antibody program.
Vir's lead product candidates for COVID-19 , VIR-7831 and VIR-7832, are both monoclonal antibodies, demonstrating high affinity for the SARS-CoV-2 spike protein; they have shown a promising ability to neutralise the SARS-CoV-2 virus in cell culture testing. Phase II of the clinical trials should take place in the next three to five months. Read more here.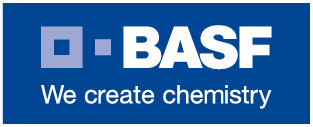 BASF
As part of BASF'S 'Helping Hand' campaign, BASF is donating 100 million protective masks to Germany to support frontline healthcare workers in the fight against the coronavirus outbreak. Within a short time period, BASF has produced up to one million litres of hand sanitisers, which are now being distributed free of charge via the digital marketplace of the German Chemical Industry Association, VCI, (Emergency Supply Sanitizer). BASF will be producing hand sanitzers in France, the Netherlands, Switzerland, Spain, Turkey and the United States. Read more here.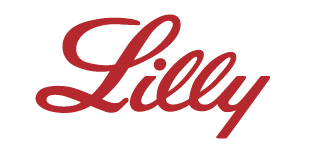 Lilly
A trial of Lilly's JAK inhibitor, Olumiant, which has been approved to treat rheumatoid arthritis, will also be tested as a potential treatment for hospitalised covid-19 patients.
Lilly announced that it will advance a selective monoclonal antibody (mAb) targeting Angiopoietin 2 (Ang2), known as LY3127804, to phase II testing in covid-19 patients who have developed pneumonia and are at a higher risk of progressing to Acute Respiratory Distress Syndrome (ARDS). Read more here.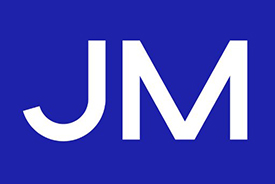 Johnson Matthey
Johnson Matthey will be providing customer HOERBIRGER with the materials necessary to develop the 'piezoelectric valve'; a vital component within ventilators, in their efforts to meet ventilator demand in Europe. Read more here.

Eastman
Global specialty materials company Eastman, has said that is donating '600 square feet of material to Purdue University,' which will be used to produce protective lenses and face shields for medical personnel. More than 40 volunteer faculty and staff members will use the university's laser cutting system to produce 3000 lenses and 4000 face shields. The protective equipment will be distributed to hospital across Indiana. US. Read more here.

AstraZeneca
AstraZeneca announced it will be conducting a global clinical trial to test the efficacy and safety of Calquence, a highly selective BTK inhibitor, in treating cytokine storm associated with COVID-19 infection in severely ill patients. Read more here.

Keep up to date on the response from the chemical industry and the scientific community to the COVID-19 (coronavirus) outbreak. SCI will be covering key coronavirus research and reporting news from trusted sources so that you have the coronavirus latest.