06 April 2020
Here is our weekly roundup on the latest research and scientific efforts against the coronavirus.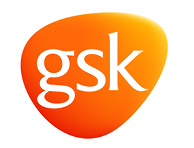 GSK:
GSK and Xiamen Innovax Biotech Co., Ltd. will be working together to evaluate a recombinant protein-based coronavirus vaccine candidate (COVID-19 XWG-03), which is being developed by Innovax and Xiamen University. GSK will be supporting this work by making its vaccine adjuvent technology available to Innovax. Pre-clinical data has indicated the benefit of the adjuvant, however more data over the next 3 months will inform the next steps for clinical development of the vaccines.

Norvatis:
Novartis has quickly mobilized their R&D capabilities, medicines and clinical trials expertise to assess whether their medicines could be repurposed to treat patients with coronavirus infection. Novartis and Incyte are planning to launch a clinical study to evaluate the potential of Jakavi (ruxolitinib) in patients with COVID-19 associated cytokine storm. Cytokine storm is a type of severe immune overreaction which can lead to respiratory complications as a result of the coronavirus infection.
Compound library:
15 companies have agreed to share their proprietary libraries of molecular compounds. The COVID-19 Therapeutics Accelerator— recently launched by the Gates Foundation, Wellcome, and Mastercard — aims to quickly screen the molecular compounds for treatment against COVID-19. Companies participating in the collaboration include Bayer, BD, bioMérieux, Boehringer Ingelheim, Bristol-Myers Squibb, Eisai, Eli Lilly, Gilead, GSK, Johnson & Johnson, Merck (known as MSD outside the U.S. and Canada), Merck KGaA, Novartis, Pfizer, and Sanofi. Read more here.
Diagnostics testing:
Scientists from Defence Science and Technology Laboratory are carrying out critical work to manage the outbreak. Scientists are working in NHS hospitals to perform diagnostic tests and to support Public Health England on numerous technologies to speed up the identification of the virus. They will also be developing new rapid testers, similar to a pregnancy test, which can indicate if an individual has had exposure to the virus. Read more here.
Clinical trials:
The largest randomised clinical trial of potential coronavirus (COVID-19) treatments is being conducted in over 130 NHS hospitals across the UK. The trial is evaluating a number of medicines recommended by an expert panel advising the Chief Medical Officer for England. They include: • Lopinavir-Ritonavir, commonly used to treat HIV • Dexamethasone, a type of steroid used to reduce inflammation • Hydroxychloroquine, a treatment for malaria. Read more here.
Automakers repurposing their capabilities: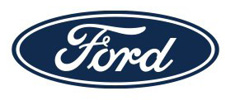 Ford UK:
Ford UK has donated personal protective equipment (PPE) from its plants to local healthcare authorities. Its Bridgend engine plant donated 13,500 pairs of gloves, 150 disposable safety suit and a large stock of protective glasses. In addition to this, Ford's Dunton plant is currently producing protective face shields. Read more here.

Jaguar Land Rover:
JLR is currently developing reusable NHS-approved protective visors, aiming to eventually produce 5000 of the units a week. They hope to make the open source CAD design files available to other manufacturers, in order to help other companies further increase the production of visors. Read more here.

Mercedes F1:
Mercedes Formula One are collaborating with University College London engineers and with clinicians at UCLH to design and produce the continuous positive airway pressure (CPAP) device, which delivers oxygen to the lungs without requiring a ventilator. Read more here.

Keep up to date on the response from the chemical industry and the scientific community to the COVID-19 (coronavirus) outbreak. SCI will be covering key coronavirus research and reporting news from trusted sources so that you have the coronavirus latest.