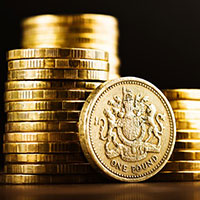 26 Nov 2015
The spending review delivered by George Osborne yesterday, offers hope for the sectors that we work in. The headline news, that the Science Budget has been protected in real-terms, which is a fantastic success for the sector.
The full Spending Review and Autumn Statement is available online. Some of the key highlight are summarised below.
The government's firm commitment to the UK remaining at the forefront of world science is reasserted by:
protecting today's £4.7 billion science resource funding in real terms. This includes a new £1.5 billion Global Challenges fund to ensure UK science takes the lead in addressing the problems faced by developing countries whilst developing our ability to deliver cutting-edge research, and
delivering on the long term science capital commitment of £6.9 billion between 2015-2021 to support the UK's world-class research base. This includes up to £150 million (total capital and resource) to launch a competition for a Dementia Institute, to build on the UK's strengths in medical research
The Government will also be delivering the following that will benefit our community are:
taking forward the recommendations of Paul Nurse's independent review and, subject to legislation, will introduce a new body – Research UK – which will work across the seven Research Councils to take the lead in shaping and driving a strategic approach to science funding, ensuring a focus on the big challenges and opportunities for UK research.
Protecting the cash support for Innovate UK and changing some of the grants offered to loans, with spend rising to £165m by 2019-20. They will also look to integrate Innovate UK into Research UK in order to strengthen collaboration between the research base and the commercialisation of discoveries in the business community. Innovate UK will retain its clear business focus and separate funding stream.
committing over £130 million capital to be invested in Department for Environment, Food and Rural Affairs' (DEFRA) science facilities. As part of this, the Centre for Environment, Fisheries and Aquaculture Science will receive £5 million funding to improve its headquarters in Lowestoft, with further consideration of its capital requirements following the completion of a five-year plan to renovate the site and further commercialise the business.
doubling spend on energy innovation will be doubled £250 million invested in an ambitious nuclear research and development programme.
dedicating 1.2% of its growing defence budget to science and technology over this Parliament to further support innovation
providing investment of over £1.3 billion up to 2019-20 to attract new teachers into the profession, particularly into Science, Technology, Engineering and Mathematics (STEM) subjects
About SCI
SCI is an inclusive, multi-science and multidisciplinary forum connecting scientists and business people. SCI promotes innovation and education via forums and networks which advance the commercial application of chemistry related sciences into business for public benefit.
SCI is a unique international forum which anyone can join to share and exchange information, ideas, innovations and research. Members have access to a growing network of member specialists from sectors as diverse as food and bio-renewables, water, environment, energy, materials and manufacturing and health and well-being.
MEDIA CONTACT:
SCI Marketing Team
scimarketing@soci.org
+44 (0)207 598 1562