Sometimes, when you try to solve one problem, you create another. A famous example is the introduction of the cane toad into Australia from Hawaii in 1935. The toads were introduced as a means of eliminating a beetle species that ravaged sugar cane crops; but now, almost a century later, Western Australia is inundated with these venomous, eco-system-meddling creatures.
In a similar spirit, disposable face masks could help tackle one urgent problem while creating another. According to researchers at Swansea University, nanoplastics and other potentially harmful pollutants have been found in many disposable face masks, including the ones some use to ward off Covid-19.
After submerging various types of common disposable face masks in water, the scientists observed the release of high levels of pollutants including lead, antimony, copper, and plastic fibres. Worryingly, they found significant levels of pollutants from all the masks tested.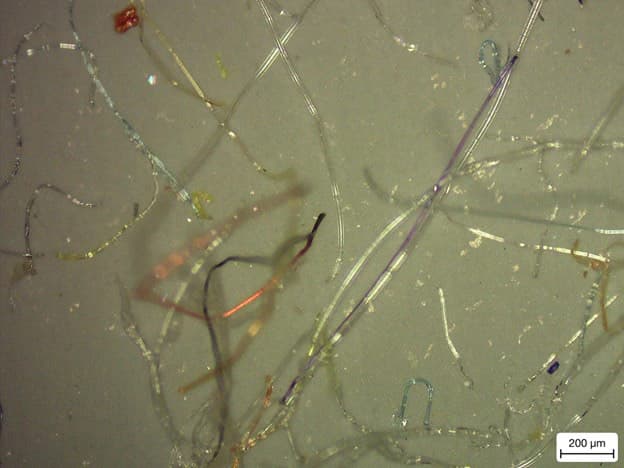 Microscope image of microfibres released from children's mask: the colourful fibres are from the cartoon patterns | Credit: Swansea University
Obviously, millions have been wearing single-use masks around the world to protect against the Covid-19 pandemic, but the release of potentially harmful substances into the natural environment and water supply could have far-reaching consequences for all of us.
'The production of disposable plastic face masks (DPFs) in China alone has reached approximately 200 million a day in a global effort to tackle the spread of the new SARS-CoV-2 virus,' says project lead Dr Sarper Sarp, whose team's work has been published on Science Direct. 'However, improper and unregulated disposal of these DPFs is a plastic pollution problem we are already facing and will only continue to intensify.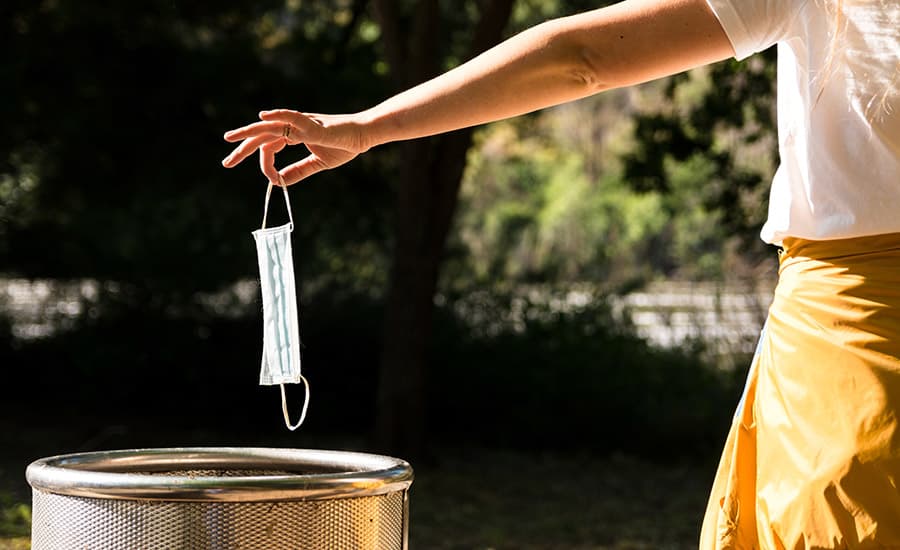 The presence of potentially toxic pollutants in some face masks could pose health and environmental risks.
'There is a concerning amount of evidence that suggests that DPFs waste can potentially have a substantial environmental impact by releasing pollutants simply by exposing them to water. Many of the toxic pollutants found in our research have bio-accumulative properties when released into the environment and our findings show that DPFs could be one of the main sources of these environmental contaminants during and after the Covid-19 pandemic.'
The Swansea scientists say stricter regulations must be enforced during manufacturing and disposal of single-use masks, and more work must be done to understand the effect of particle leaching on public health and on the environment. Another area they believe warrants investigation is the amount of particles inhaled by those wearing these masks.
'This is a significant concern,' adds Sarp, 'especially for health care professionals, key workers, and children who are required to wear masks for large proportions of the working or school day.'