What is so special about rainbow chard pigments, and what does this tasty plant have in common with cacti? The SCI Horticulture Group explains all, ahead of their appearance at BBC Gardeners' World Live in Birmingham from 16-19 June.
The origins of chard
Chard (Beta vulgaris, subspecies vulgaris) is a member of the beetroot family and is grown for its edible leaf blades and leaf stems. Chard, sugar beet, spinach and beetroot have all been domesticated from the same wild ancestor species – sea beet (Beta vulgaris, subspecies maritima). Another food crop from the same botanical family is quinoa.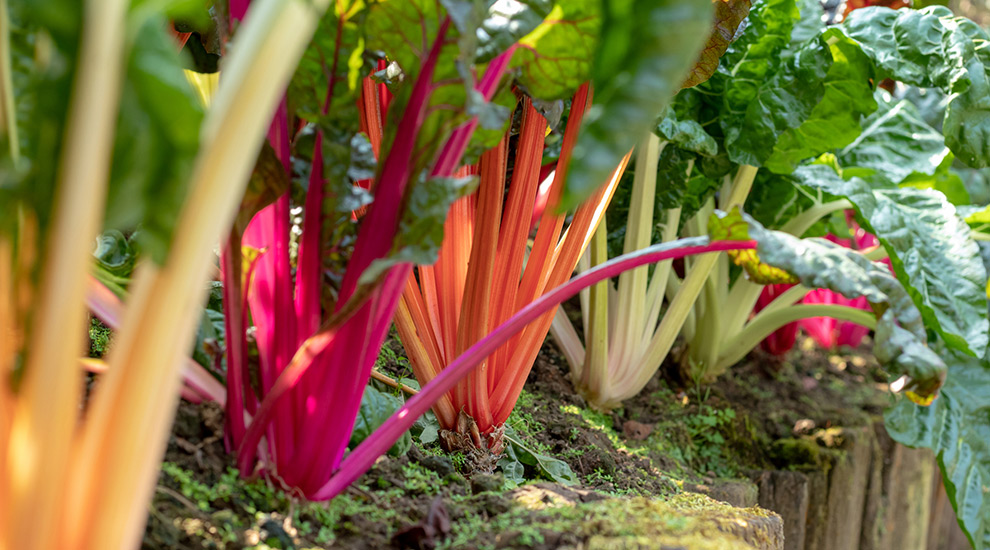 The term chard comes from the 14th century French word carde, which means artichoke thistle.
Nutritional properties
Chard's leaves are a valuable source of mineral nutrients, with a normal serving of 100g containing: 24% of our daily magnesium needs, 17% of iron, 16% of manganese, and 12% of both potassium and sodium. The same portion can provide 22% of our daily vitamin C needs, 13% of vitamin E, and 100% of our vitamin K.
>> What gives chillis their heat? The SCI Horticulture group has explored the weird and wonderful world of chillis.
The edible petioles (leaf stems) of Swiss chard are typically white, yellow, or red. Lucullus and fordhook giant are cultivars with white petioles. Canary yellow has yellow petioles and red-ribbed forms include ruby chard and rhubarb chard. Rainbow chard is a mix of coloured varieties, often mistaken for a variety unto itself.
The pigments that produce these colours belong to a special group – known as the betalains. These pigments are found only in species of one small section of the plant kingdom called caryophyllales. The pigments in the rest of the plant kingdom have different chemical structures, made up of only carbon, hydrogen and oxygen, whereas the betalain chemical structures also contain nitrogen.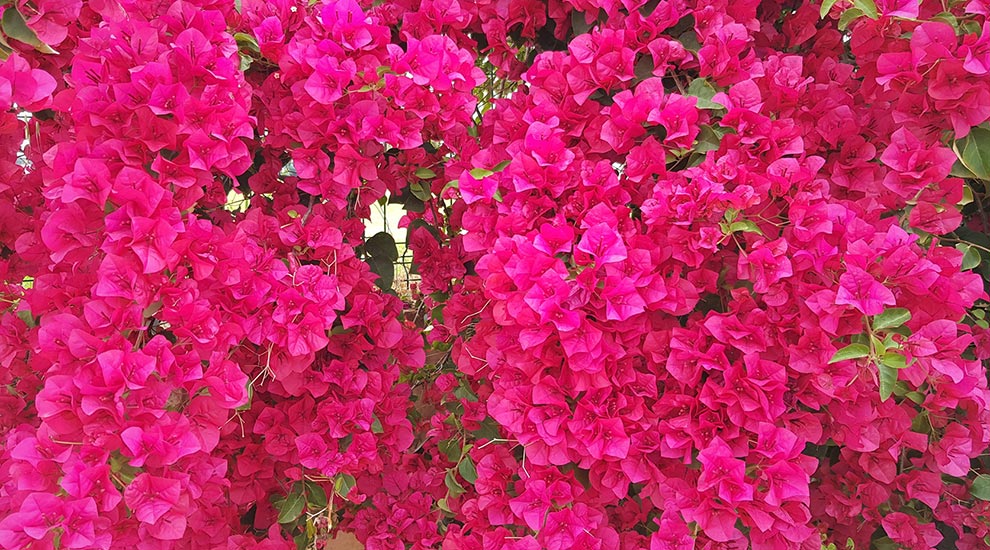 Rainbow chard contains betalains, as do cacti, pokeweed, and (above) bougainvillea.
The many uses of chard pigments
The colourful pigments in plants not only contribute to the beauty of our gardens – they advertise the presence of flowers to pollinators or fruits to dispersal agents. Others deter herbivores by tasting bitter or act as a sunscreen to protect from strong ultraviolet light.
The vivid pigments found in chard are particularly useful. Betanin is the best-known pigment from this group and gives rise to the striking colour of beetroot. It is used commercially as a natural food dye, can help preserve food, and contains antioxidant properties.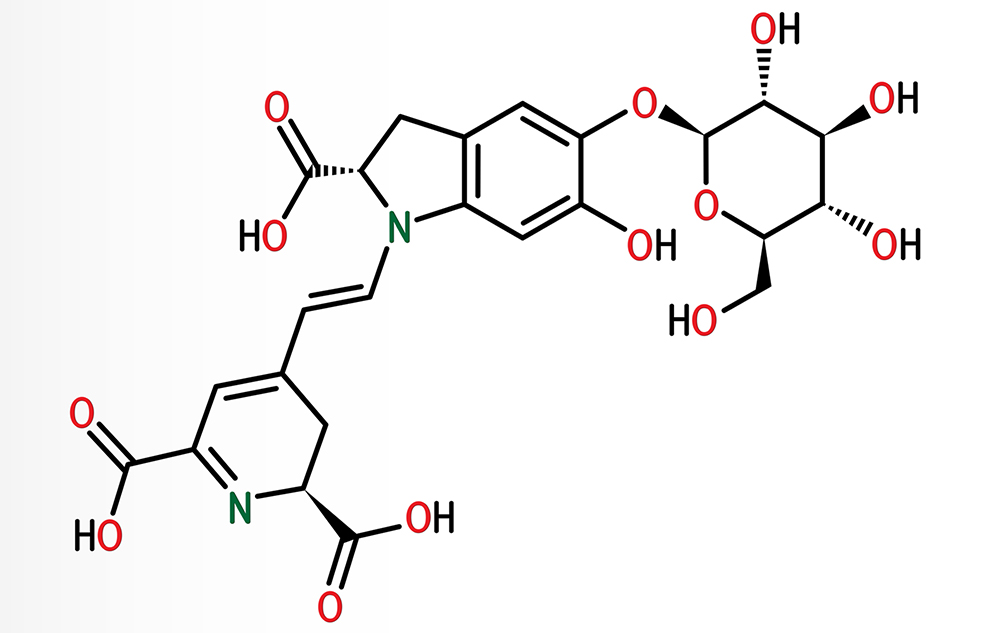 Betanin, the pigment that makes beetroot (and poop) red.
Some people are unable to metabolise betanin, which gives rise to a phenomenon known as beeturia – where human waste is coloured red by the betanin.
Cooking with chard
When cooking with chard, it can be treated as two separate vegetables – the leafy part and the crunchy petiole. Blitva is a traditional Croatian dish made from the leafy part, often cooked along with potatoes and served with fish.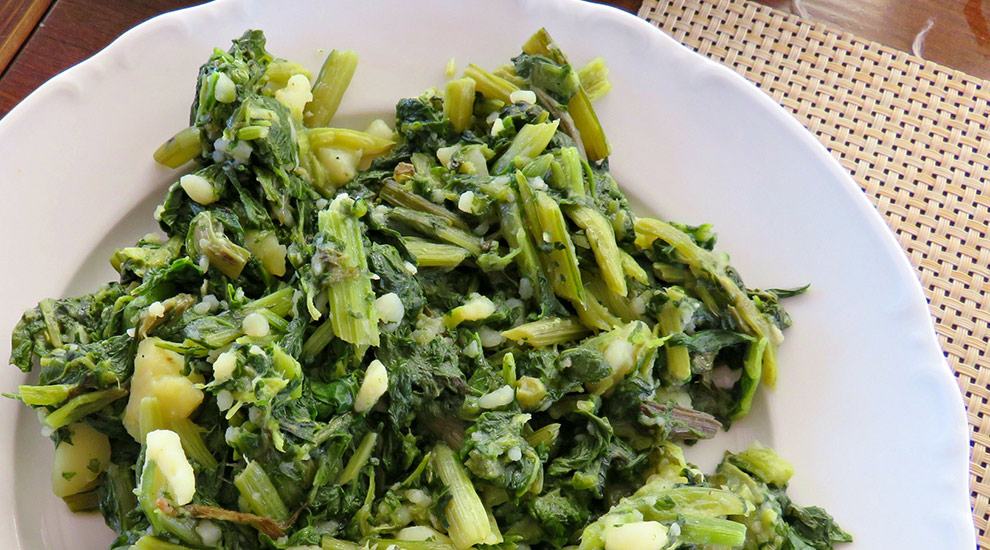 Blitva is made with chard, potato, olive oil, and garlic.
Chard stalks sautéed with lemon and garlic forms another popular side-dish, while lovers of Italian cuisine can turn rainbow chard into a pesto with pine nuts, parmesan and basil.
Find us at BBC Gardeners' World Live
From 16-19 June, the SCI Horticulture Group will tell the public all about the hidden chemistry behind their favourite fruit and vegetable plants at the National Exhibition Centre in Birmingham for BBC Gardeners' World Live. If you're curious to learn all about rainbow chard, chillis, and strawberries, pop by and say hello!.
>> Written by the SCI Horticulture Group and edited by Eoin Redahan. Special thanks to Neal Price from Chillibobs, Martin Peacock of ZimmerPeacock, Hydroveg, and The University of Reading Soft Fruit Technology Group for supporting the work of the SCI Horticulture Committee at BBC Gardeners' World Live.
>> The SCI Horticulture Group brings together those working on the wonderful world of plants.