Your weekly digest of policy news, funding competitions, and calls for evidence.
What's been in the news?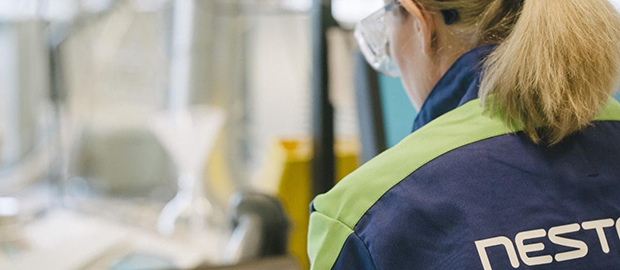 EU makes €1.8 billion available to decarbonise energy-intensive industries
The European Union (EU) has invested more than €1.8 billion in 17 major clean tech projects. The grant, awarded by the EU Innovation Fund, strives to bring breakthrough technologies to the wider market – for example, in the energy-intensive industries, hydrogen, renewable energy, carbon capture, and the production of key components of energy storage and renewable energy.
The three chemicals projects provide €135 million to Finland's Neste to boost the company's chemical recycling capacity at its Porvoo refinery. The objective of the 'Pre-treatment and Upgrading of Liquefied Waste Plastic to Scale Up Circular Economy' (PULSE) Project is to use upgraded liquefied plastic waste in the refinery operations. The PULSE project aims to achieve a preliminary treatment and recovery capacity of 400,000 tons per year, which will aid the company's goal of treating more than one million tons of plastic waste per year from 2030.
The Innovation Fund, which is generating more than 38 billion euros in revenue by 2030 through the EU emissions trading system, seeks to establish the fair financial incentives for companies and public authorities to invest into the next generation of low-carbon technology. The aim here is to give EU companies a "first-mover advantage" to become global technology leaders in the sector.
---

UKI2S adds £37m to funding to support UK innovation
The UK Innovation & Science Seed Fund (UKI2S) has expanded its patient capital fund by £37 million.
UKI2S focuses mainly on early-stage investments and is supported by the Department for Business, Energy and Industrial Strategy and nine other publicly funded research organisations. Its aim is to strengthen the foundation of businesses and support UK innovators as they develop. The objectives are to maintain sustainable growth, improve the health and safety of the public and improve the UK economy in relation to the business sector.
A key focus for UKI2S has been the development of synthetic biology, which is a fast-moving discipline in the sciences where engineering principles are combined with biological concepts to find solutions to relevant global issues.
Furthermore, UKI2S will continue to collaborate and work on solutions with the Government Office for Technology Transfer to deliver investment capital to harness the UK's public knowledge resources such as intellectual property, innovation and data.
Andrew Muir, Investment Director at Future Planet Capital Group and Fund Principal for UKI2S, said:
'The fund's expansion will help drive innovation with our partners, across research campuses and from the synthetic biology industry, in addition to accelerating the development of high growth potential businesses in defence and security, fusion and exploiting the UK's knowledge assets.'
---

Orbital solar power: UK government increases space technology funds to reduce carbon emissions and improve energy security
A grant of £3 million will be used for space-based solar power proposals that focus on enhancing clean energy that will remain to be resistant in harsh weather conditions. By offering a reliable and affordable alternative to expensive and destructive fossil fuels, the technology could improve energy security while reducing the UK's impact on climate change.
David Morris MP has been announced as the new National Space Champion, and will support the space tech industry on behalf of the government.
Some of the goals include investing in programmes that focus on accumulating solar energy using satellites located in the orbit of the Earth that remain unaffected by dynamic weather conditions. In addition, another project will be funded to invest in a high-power weather sensor (four times more energetic than existing ones) to be launched in the Earth's orbit.
Kwasi Kwarteng, Business and Energy Secretary said:
'Space-based solar power could provide an affordable, clean and reliable source of energy for the whole world to benefit from, helping the move away from expensive fossil fuels. Today's investment is an exciting example of how we can go even further in our ambitions to make the UK a science superpower.'
---

Consultation on Extending the UK REACH Submission
UK REACH is seeking views on proposed measures to extend the current UK REACH submission deadlines for transitional registrations. The UK REACH (Registration, Evaluation, Authorisation and Restriction of Chemicals).
Deadline: 1 September 2022
---
Greenhouse gas removals (GGR) business models
The Department of Business, Energy & Industrial Strategy is looking to set out the Government's initial proposals for a business model to support deployment of engineered GreenhouseGas Removal (GGR) projects. They are seeking views on the early proposals, the main design elements of the business model, and options for developing a market for negative emissions in the UK.
Deadline: 27 September 2022
Further information can be found on the UK Parliament website.
---

Horizon Europe
To find more on eligibility for Horizon Europe funding for your sector, you can view the national contact points on the Government website as well as search for the European Funding and Tenders. Further information on the UK's association to Horizon Europe is available in the UK participation in Horizon Europe document.
Further information on the SME and start-up fund can be found on the European Commission website.
---
Horizon Europe Guarantee
This funding is to deliver the UK government's Horizon Europe guarantee, open to UK-based organisations successful in the first and second wave of Horizon Europe grant awards.
Deadline: No submission deadline
---
Faraday Battery Challenge Round 5 Innovation: Feasibility Studies
UK registered businesses can apply for a share of up to £25 million across two strands, for innovation in propulsion battery technologies for electric vehicles. Total costs must be between £100 000 and £750,000 and last up to 12 months.
Deadline: 17 August 2022
---
Design Foundations July 2022
UK registered organisations can apply for a share of up to £2 million for early-stage, people and planet centred design projects to influence their future R&D activity. This competition is open to single applicants and collaborations. Project leads must be UK registered businesses of any size and public sector, charity or not-for-profit.
Deadline: 31 August 2022
---
APC22: Industrialising net-zero automotive technology
UK registered businesses can apply for a share of £40 million for late-stage R&D projects based around a net-zero automotive future. Project leads must be UK-registered businesses of any size. Consortia must include a vehicle manufacturer or Tier 1 supplier and must involve at least one micro, small or medium-sized enterprise (SME).
Deadline: 7 September 2022
---
Knowledge transfer partnerships (KTP): 2022 to 2023 Round 3
UK registered academic institutions, RTOs or Catapults can apply for a share of up to £9 million to fund innovation projects with businesses or not for profits. Organisations must be a UK registered higher education or further education institution, research and technology organisation (RTO) or Catapult collaborate.
Deadline: 14 September 2022
---
You can find further details of the funding calls on the Government website.