Shyam Singh was awarded a Seligman APV Travel Bursary to attend the International Congress on Engineering and Food (ICEF14) in Nantes, France. Read his report below.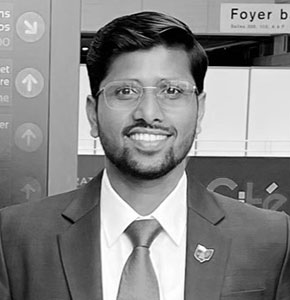 "I would like to express my utmost gratitude to SCI Seligman APV Travel Grant for providing me with the funding opportunity to attend this prestigious event. The conference brought together leading experts, researchers, and professionals from around the world in the field of engineering and food, fostering an environment of knowledge sharing and collaboration. My participation at the congress was an invaluable experience that enhanced my understanding of the latest advancements and trends in this field.
"During the four-day conference, I had the privilege to attend numerous insightful presentations, keynote speeches, and panel discussions. The sessions covered a wide range of topics, including food engineering, sustainable food production, food safety, novel processing technologies, and food preservation. The diverse range of subjects provided a comprehensive overview of the current challenges and innovative solutions in the field of food engineering.
"One of the highlights of the congress was the opportunity to network and engage in meaningful discussions with experts and professionals in the field. I had the chance to interact with renowned researchers and industry leaders, exchanging ideas and insights. These interactions not only expanded my professional network but also provided a platform for potential collaborations and future research endeavors.
"Moreover, the congress featured an exhibition where leading companies showcased their cutting-edge technologies and products. Exploring the exhibition allowed me to gain first-hand knowledge of the latest advancements in food engineering, as well as the potential applications of these technologies in addressing global food challenges.
"Attending the 14th International Congress on Engineering and Food has undoubtedly enhanced my expertise and broadened my horizons in the field. The knowledge and insights gained from this conference will be immensely valuable in my current work as well as future research projects."
Shyam K Singh
PhD Student
The Ohio State University
Related Links