28 Oct 2015
SCI is pleased to share news from the SCI Food Group's collaborative partner - Food Matters Live.
Calling all food scientists and technologists! Your presence is required at Food Matters Live - the biggest ever cross-sector event to address one of the most important issues of our time: the relationship between food, health and nutrition.
Taking place at London's ExCeL centre on 17 - 19 November, the event is free to attend and is expected to attract more than 12,000 professionals from the worlds of research and development, food science, health, nutrition, manufacturing, retail, foodservice and government.
Visitors will be offered a host of opportunities to network with colleagues - and a chance to gain a deeper understanding of the vital contribution that developments in science, nutrition and research can make to the future supply of safe, nutritious food.
Broadcaster Professor Jim Al-Khalili; Professor Colin Dennis, President of the Institute of Food Technologists; Professor Tim Benton, UK Champion for Global Food Security, and Food Minister, George Eustice MP head a stellar line-up of speakers taking part in the Food Matters Live Conference programme.
They join business leaders, food scientists, technologists, healthcare professionals and chefs to discuss some of the biggest issues facing the future of food, health and wellbeing.
At the same time a multi-stream seminar programme will cover essential topics, such as ensuring sufficient, safe, nutritious food meets global demand.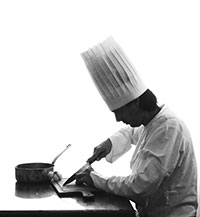 The relationship between food, health and nutrition will be vividly brought to life with a series of engaging live attractions, such as cooking demonstrations and tastings of non-traditional ingredients and food. Among these is the Catering for Health theatre, which will feature a cooking competition, supported by SCI's Food Group. The students at Westminster Kingsway College will be cooking up their healthy dishes live. When training chefs, a major emphasis is on teaching them how to create texture and flavour in dishes, and often this involves the addition of more unhealthy ingredients. The aim of the competition is for students to think about how to deliver healthier versions of these meals, while still ensuring that they deliver in texture and flavour. The students will be competing for a cash prize of up to £250, paid for by SCI's Food Group.
To put all these issues into perspective is the Food Matters Live exhibition, which plays host to 400 exhibitors from across the food supply chain, showcasing some of the latest R&D shaping innovations, food production, design and product development.
Visit SCI at stand 153 - network with SCI members and find out more about SCI's events and future activities.
Briony Mansell-Lewis, Director, Food Matters Live, said: 'Over three days, Food Matters Live provides a unique opportunity to debate some of the most important issues facing the future of food, as well as showcase innovations in the application of food science and technology – from developments in nutrition and health, food safety, reformulation and NPD, through to enabling sustainable diets and food supply in the face of a growing global population.'
Food Matters Live takes place at ExCeL, London, from Tuesday, 17 November to Thursday, 19 November. For further information and to register for your free ticket, please click on the link below.
Related Links