In the latest of our Careers for Chemistry Postdocs series, Dr Chris Unsworth, Head of Stakeholder Engagement and Hydrogen at Ofgem, talks about rising to the net zero challenge, creating a productive, inclusive working environment, and transferable PhD skills.
Tell us about your career path to date.
Currently, I'm the Head of Stakeholder Engagement and Hydrogen at Ofgem. Prior to that, I was Private Secretary to the Co-Directors of the Energy Systems Management and Security (ESMS) Directorate at the energy regulator Ofgem. I've also worked as Senior Manager in the GB Wholesale Markets team and as a Research & Insight Manager within Ofgem's Consumer and Behavioural Insights team.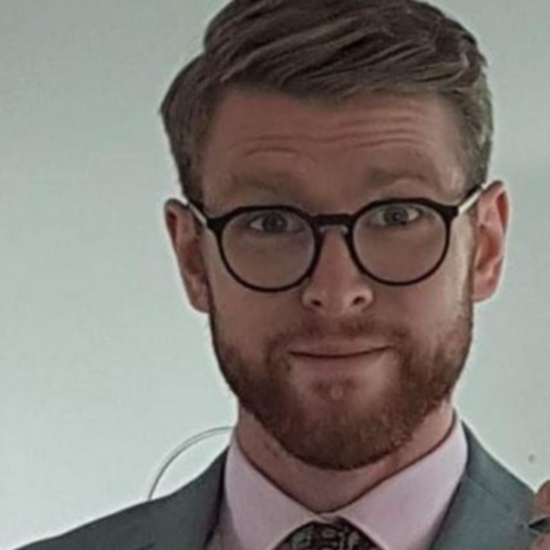 Pictured above: Dr Chris Unsworth
What is a typical day like for you at Ofgem?
I'd say there isn't a typical day in my job, especially given recent events. Our work needed to shift dramatically to make sure gas and electricity kept flowing at the start of the pandemic and during the sharp increase in wholesale prices for gas.
I wore many hats in my role as Private Secretary. I often acted in a Chief of Staff role for the directorate, getting a sense of the mood within our part of the organisation and advising on how to overcome internal issues as they arise. I also often acted as advisor to the Co-Directors of ESMS as they explored which tools can be used to deliver net zero.
Which aspects of your job do you enjoy the most?
I enjoy being able to work on the net zero challenge in a really meaningful way. I also enjoy being surrounded by colleagues who feel the purpose and weight of responsibility in making progress towards a net zero future. It keeps you accountable, but it's also really inspiring.
What is the most challenging part of your job?
The reasons I gave above for really enjoying my job can also be described as the most challenging! Delivering a net zero future represents the largest transformation that has ever needed to happen at an industrial level.
Also, because folks are so passionate about their work, it's really important to make spaces where staff can be transparent and open on their views of the way forward. It's more important, however, for me to act in a diplomatic manner to make sure we get aligned on a clear and singular route to solving problems.
>> Get involved in the SCI Young Chemists' Panel.
How do you use the skills you obtained during your degree in your job?
I don't use the skills I practised in the lab directly in my role. However, there are lots of transferable skills that I picked up from my MChem and PhD in Chemistry. Being able to interrogate evidence and critically assess it is really important in knowing which trends are valid and, therefore, which policy options are the best to investigate further.
Being able to bring data and information from lots of disparate sources and use them to create a clear view of what's going on is another skill that I practise often. I also do a lot of thinking around systems and flows and the various interactions that go on underneath the surface. Visualising systems and interactions is definitely a helpful skill that I first practised in my degrees.
>> How do you go from a Chemistry degree to a business development specialism? Mark Dodsworth told us his story.
Which other skills are required in the work you do?
My current role is very people oriented and so I need to practise a high level of emotional intelligence. I came out as a gay man while doing my degrees at the University of York and I had specific role models there who helped me explore who I was.
I think my experiences during my degrees really helped grow my capacity for empathy and understanding in others. I've been afforded the opportunity to work on a huge number of Diversity & Inclusion initiatives as a result of being open and out at work. I'm also very lucky to work in a space where I feel comfortable to do so.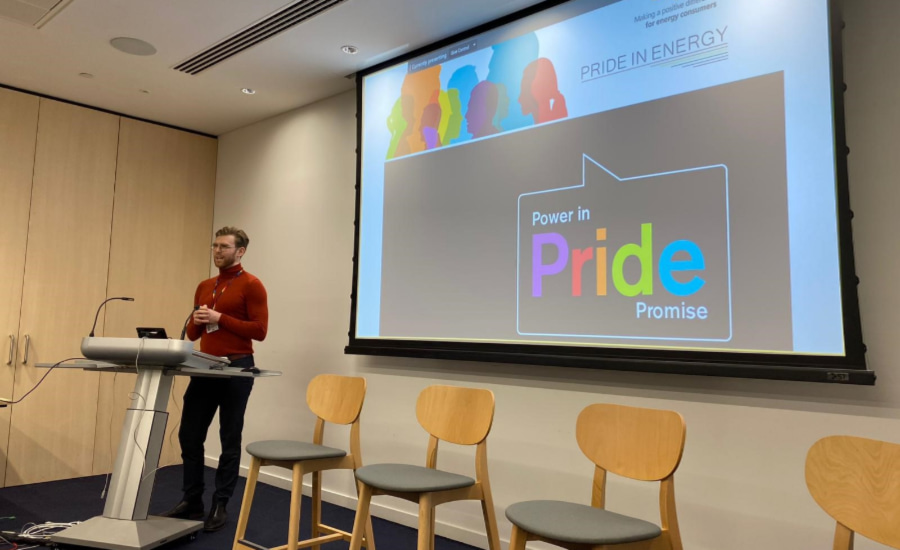 Pictured above: Dr Chris Unsworth
Is there any advice you would give to others interested in pursuing a similar career path?
If you feel a sense of purpose in something you're doing, then go in that direction. You will always enjoy your work if you understand why you are doing that work.
This may involve you taking a few left turns as you move between different things, but there's no need to worry about that so much if there's a clear and consistent theme and purpose that ties it all together.
---