Your weekly digest of policy news, funding competitions, and calls for evidence.
What's been in the news?
EU Covid-19 variants and support for SMEs
MEPs have discussed a simplified authorisation procedure for Covid-19 vaccines that have already received EU approval, but are now being adapted for their efficacy against variants of the virus. A risk assessment by the European Centre for Disease Prevention and Control (ECDC) stated that mutations of the virus which happen over time, can result in loss of effectiveness of the vaccines, therefore leading the ECDC to mark the risk of further spread of the virus as 'high to very high'.
In separate news, as part of Horizon Europe, the European Commission has opened the European Innovation Council (EIC) Accelerator. The accelerator aims to support start-ups and SMEs in scaling up innovations and building on scientific discovery or technological breakthroughs in any field of technology or application in the later stages of development e.g. TRL 5-6 or higher.
Applications from SMEs and start-ups in the UK will be accepted but are eligible to request and receive 'grant only' funding.
Further information on eligibility can be found here.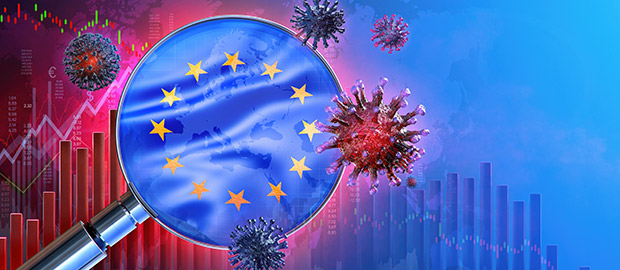 Committee stage starts for UK Government's ARIA
The UK Government's Advanced Research and Innovation Agency (ARIA) Bill, has begun its committee stage.
The intention of ARIA is to establish a new research funding agency specifically aimed at providing long-term support for 'high-risk, high-payoff, blue-skies research'. The Bill is sponsored by the Department for Business Energy and Industrial Strategy. During the March 2020 budget; the Chancellor announced that the Government would invest at least '£800 million' in ARIA as part of the Government's wider commitment to increase public R&D funding to £22 billion by 2024-25, and increase overall UK spending on R&D to 2.4% of GDP by 2027.
The day after the ARIA Bill reached its committee stage, Kwasi Kwarteng, Secretary of State, Department for Business, Energy and Industrial Strategy was questioned on broad range of science issues by the Parliamentary Science and Technology Committee. Commenting on one of the benefits of ARIA Kwarteng said that the Bill could provide longer lead time in research funding. 'ARIA will provide capacity for multiyear comprehensive funding,' Kwarteng commented.
For more information on this topic, please see our news article.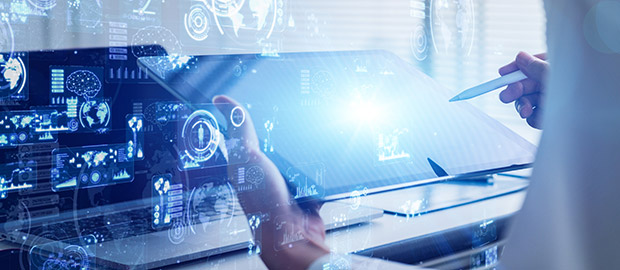 Blue economy and SAF fuels
The Acting African Union Commissioner for Agriculture, Rural Development, Blue Economy and Sustainable Environment and the European Union Commissioner for the Environment, Oceans and Fisheries, met last week to discuss the 'blue economy'. The discussions took place at the Addis Ababa EU-Africa Green Talk.
The European Investment Bank (EIB) is investing into and supporting initiatives that aim to reduce pollution and preserve the oceans, to achieve a blue economy. Its Blue Sustainable Ocean Strategy will double its investment into such projects to €2.5 billion until 2023. Collaborating with partners within the Clean Oceans Initiative, an additional €2 billion will be invested to prevent plastic waste reaching the ocean. The EIB has experience in unlocking opportunities created by the blue economy across Africa, Europe and around the world, according to Rivardo Mourinho Félix, Vice-President of the European Investment Bank.
Virginijus Sinkevičius, European Commissioner for the Environment, Oceans and Fisheries said 'Maritime renewable energy, food from the sea, sustainable coastal and maritime tourism, the blue bio-economy and many other activities constituting the blue economy will help us come out of this crisis stronger, healthier, more resilient and more sustainable. [Last week's] dialogue between African and European partners will further strengthen our close cooperation to protect the jobs in the blue economy, increase the wellbeing of our coastal communities and deliver on environmental ambitions.'
In other sustainability news, The US Department of Energy (DoE) has announced funding of $61.4 million for research into technologies that will produce low-cost, low-carbon biofuels. The DoE said that the focus is to provide clean fuels for those sectors that are difficult to electrify with current technologies.
The 'Bioenergy Technologies Office Scale-Up and Conversion' funding will include biotechnology research, development and demonstration to bolster the body of scientific and engineering knowledge needed to produce low-carbon biofuels at reduced costs. The DoE added that the investment will accelerate the deployment of bioenergy technologies, and mobilise public clean energy investment in the biofuels, chemical and agricultural industries.
For further information on this topic, please see our news article.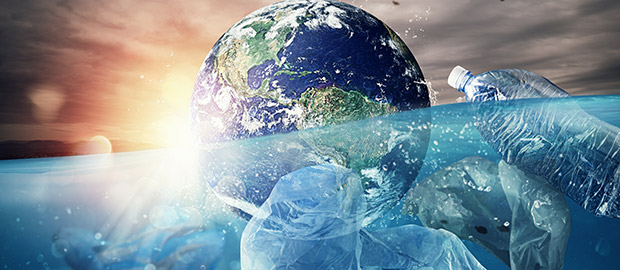 Findings of the report of climate assembly UK
The committee calls for evidence on issues around Scotland's renewable energy targets and sources as well as employment in the renewable energy sector.
Deadline: 10 May 2021
Renewable energy in Scotland
The committee welcomes evidence submissions on the Climate Assembly UK and its process and recommendations and its impact across sectors.
Deadline: 14 May 2021
Sustainability of the built environment
The Environmental audit Committee is launching an inquiry into the sustainability of the built environment. This includes best routes to achieve net zero through low-carbon construction materials.
Deadline: 15 May 2021
UK-EU trading relationship
The committee is seeking views on the UK-EU trading relationship and issues relating to these new arrangements including likely future developments in the UK-EU trading relationship.
Deadline: 31 December 2021
Further information can be found here.

Horizon Europe
The first funding calls under Horizon Europe have been launched through the European Research Council. These are:
To find more about eligibility for Horizon Europe funding for your sector, you can view the national contact points here.
Further information on the SME and start-up fund can be found here.
NATEP helping SMEs innovate in aerospace – Spring 2021
UK registered businesses can apply for a share of up to £2.5 million to carry out industry-led civil aerospace collaborative R&D projects and help SMEs to develop their own innovative technologies. Projects can last between 12-18 months and must cost between £100,000 and £300,000.
Deadline: 19 May 2021
Innovate UK Smart Grants January 2021
Opportunity for UK registered organisations to apply for a share of up to £25 million from Innovate UK for commercially viable R&D innovations. Projects can last between 6 to 36 months.
Deadline: 26 May 2021
ISCF Digital Security by Design – business led demonstrators phase 1 EOI
UK registered businesses can apply for up to £6 million to collaborate on market demonstrator projects showcasing the use and adoption of digital security by design technologies. Projects must last between 24 and 36 months.
Deadline: 26 May 2021
SBRI Competition - Assays for SARS-CoV-2 cellular immune responses
Organisations can apply for a share of £1.5million inclusive of VAT, to develop assay systems to define the magnitude and profile of cellular immune responses to SARS-CoV-2. Projects must last up to 12 months.
Deadline: 26 May 2021
SME Brexit Support Fund
Businesses established in the UK for at least 12 months can apply for up to £2,000 in total through two types of grants to help with training or professional advice. Apply online here.
Deadline: 30 June 2021
You can find further details of the funding calls on the Government website.
Funding calls as part of the Net Zero innovation Portfolio