Your weekly digest of policy news, funding competitions, and calls for evidence.
What's been in the news?
UK and US partner to detect disease
The UK Health Security Agency (UKHSA) and the US National Centre for Epidemic Forecasting and Outbreak Analysis, have agreed a partnership to combat global pandemics and emerging health threats. The partnership will bolster disease surveillance, as well as genomic and variant sequencing worldwide. It will also establish an early warning system to detect diseases.
As part of this UK-US alliance, a new pathogen surveillance network will be tasked with spotting diseases before they spread, while also helping to enable the accelerated development of vaccines, treatments and tests. The international partners will work with other organisations; including the WHO and the Bill and Melinda Gate Foundation to develop global capacity for rapid genomic sequencing.
As well as collaborating, the UK Government added that it was also establishing a new Centre for Pandemic Preparedness. The Centre will lead the UK's work to develop a global early warning system to detect the threat of new infectious diseases. For more information on Pandemic Preparedness, read our news article.
In the meantime, a scientist at the UK's Defence Science and Technology Laboratory (Dstl), in Salisbury, has been working with antibiotic therapies in a bid to combat the bacterium that causes melioidosis, a disease prevalent especially in Southeast Asia and northern Australia. The disease kills 90,000 people and infects an estimated 165,000 people each year. The bacterium is resistant to several antibiotic therapies and treatment is complex.
For more information on this topic, read our news article.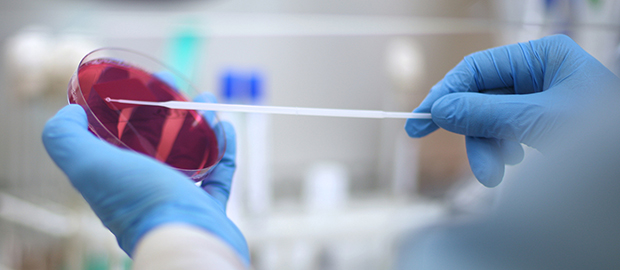 Landmark technology partnerships
As part of G7 agreements, the US and the UK are due to commit to a new Atlantic Charter agreement, based on the original treaty formed by Churchill and Roosevelt for a post-war world. Leading on from this agreement, it is expected that the leaders will also sign a landmark bilateral technology partnership next year, which will allow British tech firms to work more freely with US counterparts. This will open up to further technological advances such as in AI and quantum technology through the sharing of knowledge.
This aligns with the UK's National Quantum Technologies Programme which is set to see over £1bn in private and public investment.
Business Secretary Kwasi Kwarteng said: 'The landmark new partnership announced today will deepen those all-important ties and ensure Anglo-American research can continue to develop new technologies to generate wealth and prosperity for the good of mankind for generations to come.'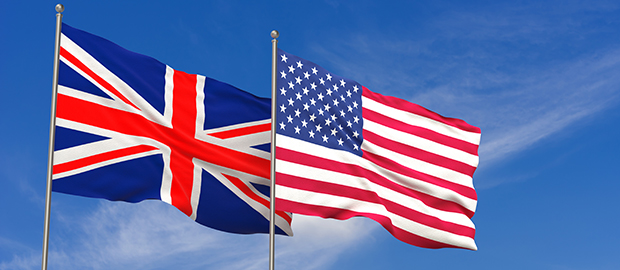 Clean energy roundup
Last week, the US Department of Energy (DoE) launched the Energy Earthshots Initiative which will accelerate breakthroughs towards a net-zero economy. The first Earthshot is a Hydrogen Shot, which aims to reduce the cost of clean hydrogen by 80%.
In similar news, new measures will require UK businesses to commit to net zero by 2050 along with plans to outline their commitment to reducing carbon to bid for government contracts. Therefore, by September 2021, any prospective suppliers bidding for contacts over £5 million will need to have committed to this net zero target.
Minister for Efficiency and Transformation, Lord Agnew, said: 'The government spends more than £290 billion on procurement every year, so it's important we use this purchasing power to help transform our economy to net-zero. Requiring companies to report and commit to reducing their carbon emissions before bidding for public work is a key part of our world leading approach. These measures will help green our economy, while not overly burdening businesses, particularly SMEs.'
The UK Government has also launched an advertising campaign ahead of the rollout of the cleaner petrol blend named E10, owing to the 10% contribution to the blend of renewable ethanol. The campaign will encourage motorists to ensure their vehicle is compatible with the new fuel.
Finally, the UK Government has announced the appointment of a new independent group who will support investors, consumers and businesses in making green financial decisions. The Green Technical Advisory Group (GTAG) will oversee the 'Green Taxonomy' framework which is used to ensure only investments which are environmentally sustainable are made.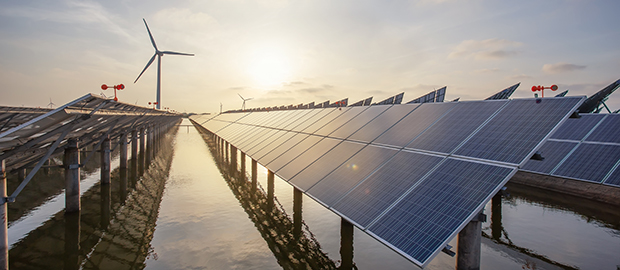 UK trade negotiations
Submissions are welcomed on UK trade negotiations with the EU including views on the objectives of the Department for International Trade for Free Trade Agreement negotiations.
Deadline: 31 December 2021
Further information can be found here.

Horizon Europe
The first funding calls under Horizon Europe launched through the European Research Council.
Deadline: 31 August 2021
To find more on eligibility for Horizon Europe funding for your sector, you can view the national contact points here and European Funding and Tenders can be searched here.
Further information on the SME and start-up fund can be found here.
Active Debris Removal: Call for study proposals
Applications for a share of up to £800,000 in funding from the UK Space Agency are open for ideas that aim to remove space debris.
Deadline: 13 July 2021
More information can be found here.
IETF deployment of energy efficiency technologies, Spring 2021
Organisations can apply for a share of up to £40 million to improve the energy efficiency of industrial processes and reducing carbon emissions. Grants are available for projects that have a total minimum funding of £100,000.
Deadline: 14 July
Innovate UK SMART grants May 2021
UK registered organisations can apply for a share of up to £25 million for viable R&D innovation projects. Grants are available for projects of 6 – 36 months.
Deadline: 25 August 2021
Biomedical catalyst 2021: early and late stage awards
UK registered organisations can apply for a grant of up to £18 million to develop innovative healthcare products, technologies, and processes. Projects must last between 12 and 36 months.
Deadline: 26 August 2021
ISCF smart sustainable plastic packaging: business-led R&D
UK registered businesses can apply for a share of up to £7 million for R&D projects, as part of the Industrial Strategy Challenge Fund. Grants available between £200,000 and £4 million and projects must last between 12 and 36 months.
Deadline: 8 September 2021
You can find further details of the funding calls on the Government website.