UK progresses its vision to become a 'science superpower'
The UK government is providing funding to progress the rate of innovation and deployment of technologies across a number of areas.
In the area of agriculture and horticulture, farmers, growers, businesses and researchers are invited to apply for a share of £12.5 million, with grants of between £500,000 and £1.5 million available, to develop automation and robotic technologies with the aim of reducing labour demands and creating more sustainable farming practices.
In partnership with UK Research and Innovation (UKRI), the government will match-fund projects with the aim of bringing together agri-food businesses and researchers to address 'strategic and sector-wide challenges through transformative solutions.' Applications for funding can be submitted 9 January 2023.
We are inviting agriculture and horticultural businesses and researchers to apply for a share of £12.5 million to work on innovation in automation to:

🚜 improve conditions on farms
🌍 create sustainable farming practices
🐄 improve animal welfare

➡️ https://t.co/KJhc8J9v9E pic.twitter.com/H6XNzJR4vI

— Defra UK (@DefraGovUK) December 13, 2022
Meanwhile hydrogen and nuclear innovation will benefit from government funding of £25 million and £77 million, respectively. The government has said that hydrogen is a central component of its plans for greener energy. To support this, the government funding will be used to speed up the deployment of hydrogen from bioenergy with carbon capture and storage (BECCS). Hydrogen-BECCS technologies are part of the UK's net zero ambition, providing hydrogen as a clean fuel for hard to decarbonise sectors.
The Government has also released its UK Hydrogen Strategy Update to the Market: December 2022. A consultation is also taking place on a proposal for domestic boilers sold from 2026 to be capable of using hydrogen, in preparation for future transition.
Jane Toogood, UK Hydrogen Champion, and CEO of Johnson Matthey's Catalyst Technologies Business, commented: 'It's good to see the next stage of implementation of the Hydrogen Strategy. To maintain market confidence and investment , industry needs the government to keep up the momentum, particularly on decisions to create demand for hydrogen and progress the hydrogen business models.'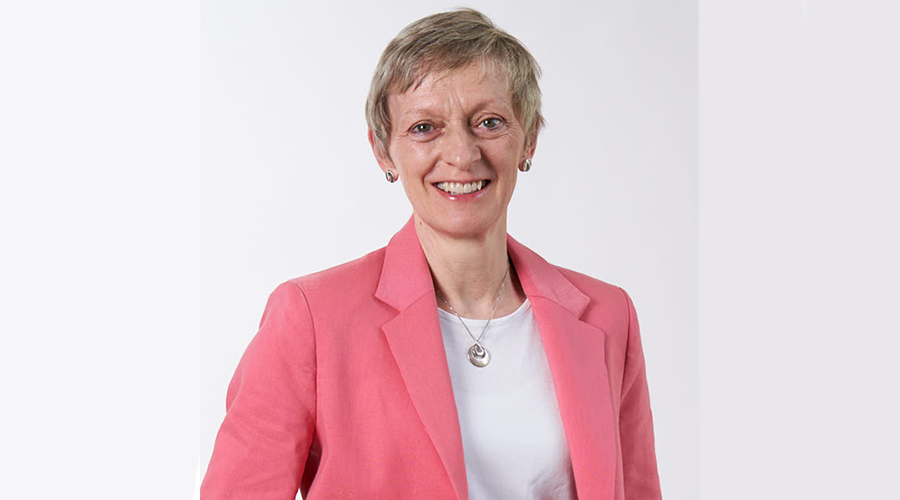 Jane Toogood is UK Hydrogen Champion, and CEO of Johnson Matthey's Catalyst Technologies Business
In the nuclear sector funding will be used to start the next phase of research into high-temperature gas reactors, which could be in use by the early 2030s.
Investing in health, the government is providing £105 million to start a 'world-leading study' exploring the effectiveness of whole genome sequencing to find and treat rare genetic diseases in newborn babies. The study, which will start in 2023, will sequence the genomes of 100,000 babies, and will gather evidence to see if the process is feasible across the UK. The study will be led by Genomics England, in partnership with the NHS.
Thousands of children are born in the UK each year with a treatable rare condition that could be detected using genome sequencing. While these conditions are often difficult to identify, genomic testing has already become the main route to diagnosis.
Further funding is being made available to develop genomic techniques for treating not only newborns but also cancer patients. The government said that the money will fund a three-year plan to develop, evaluate, and roll out new technologies across the healthcare system and life sciences sector, 'bolstering the UK's position as a life sciences superpower'.
We're investing over £175 million in cutting-edge genomics research, including:

👶 Early diagnosis of rare diseases in newborns
👨‍⚕️ Improved accuracy & speed of cancer diagnosis
🧪 Diversifying research data@Rich_Genomics @GenomicsEngland explains 👇https://t.co/E1GAz0v39N pic.twitter.com/T6Pi37Ul96

— Department of Health and Social Care (@DHSCgovuk) December 13, 2022
Dr Rich Scott, Chief Medical Officer for Genomics England said: 'Our goal in the Newborn Genomes Programme is to do more for the thousands of children born every year in the UK with a treatable genetic condition. We want to be able to offer speedy diagnosis, quicker access to treatment, and better outcomes and quality of life[…] Generating this evidence will allow policymakers to make well informed decisions on whether and how whole genome sequencing could be rolled out as part of a future newborn screening programme.'