Your weekly digest of policy news, funding competitions, and calls for evidence.
What's been in the news?
COP26 overview
A copy of the discussions held at 'The Road to COP27: Pacific Dialogue with UK COP26 Presidency' in late February 2022 has just been published. Pacific governments, the Council of Regional Organisations of the Pacific (CROP) agencies, the private sector and civil society discussed the outcomes and reflected on the UK's presidency of COP26 in November 2021.
It was noted that the UK COP26 Presidency was strong and had sustained engagement with the Pacific, and the focus going forward is to have greater ambition and action from large emitters. There was also call for strong support from the UK for Egypt's COP27 Presidency.
In similar news, SCI has now released the COP26 highlights video. The video can be viewed on our Climate Change Solution Hub, directly on our YouTube channel and will also be shared on our social media channels in the coming days. This video highlights some fantastic work young scientists are doing to help combat climate change.
Focus on Net Zero
The following is a roundup of news around net-zero goals.
The Environmental Audit committee has recently launched an inquiry into how the UK can reduce the reliance on oil and gas and protect householdsfrom soaring fossil fuel prices.
Environmental Audit Committee chairman, Rt Hon Philip Dunne MP, said: 'The Government's Energy Security Strategy is sorely needed as many households across the country struggle with an ever-increasing cost of living crisis. As speculation mounts over what will be included in the strategy, our committee is wasting no time exploring how to secure domestic energy supplies, accelerate the UK's transition to net zero and protect households from eye-watering fossil fuel prices.'
In similar news, as part of the UKRI's EPSRC funding, ten projects are each receiving a £250,000 grant for net-zero projects. One project looks at using seawater to generate electricity and provide clean drinking water.
EPSRC Executive Chair Professor Dame Lynn Gladden said: 'The projects announced today offer a variety of radical approaches to achieving a sustainable, cost-effective and fair transition to net zero and net negative greenhouse gas emissions. Harnessing and building on the latest developments in chemical engineering, materials science and chemistry, these ideas could help to halt the climate crisis and deliver sustainable, long-term growth.'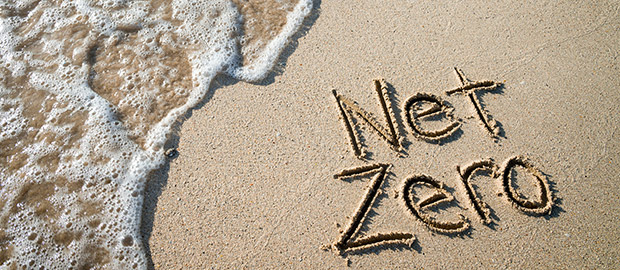 Support for Ukrainian scientific community
At the end of last month, the UK government confirmed that a £3 million package of support for Ukrainian academic researchers. The finance will support the nationals by providing a salary and research and living costs for up to two years.
Science Minister George Freeman said: 'Science is a global force for good, and for peaceful cooperation in the face of the world's most pressing challenges. These measures are yet another way we are standing united with Ukraine, its democratically elected government, and its brave people at this awful time.'
Visit our full news article for more information on this topic. SCI has also published a statement from the CEO which can also be viewed on our news webpages.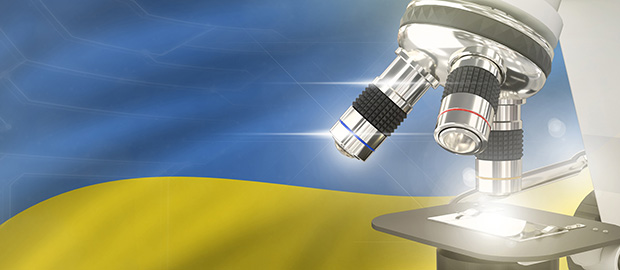 UK trade negotiations
Submissions are welcomed on UK trade negotiations with the EU including views on the objectives of the Department for International Trade for Free Trade Agreement negotiations.
Deadline: Open for submissions
Accelerating the transition from fossil fuels and securing energy supplies
The Environmental Audit Committee (EAC) is seeking views on examining the Government's policies for securing energy supplies and accelerating the transition from fossil fuels.
Deadline: 6 May 2022
Critical national infrastructure and climate adaptation
The National Security Strategy (Joint Committee) is seeking views on the resilience of UK critical national infrastructure (CNI) and climate adaptation.
Deadline: 31 May 2022
Further information can be found on the UK Parliament website.

Horizon Europe
To find more on eligibility for Horizon Europe funding for your sector, you can view the national contact points on the Government website as well as search for the European Funding and Tenders.
Further information on the UK's association to Horizon Europe is available in the UK participation in Horizon Europe document.
Further information on the SME and start-up fund can be found on the European Commission website.
UK-Singapore Collaborative R&D
UK registered businesses can apply for a share of up to £3 million for developing innovative proposals with Singapore. Projects must start by September 2022 and last between 24 and 36 months.
Deadline: 20 April 2022
Driving the Electric Revolution: Building Talent for the Future 2
UK registered organisations can apply for a share of up to £4.5 million for innovative skills, talent and training projects for Power Electronics, Motors and Drives (PEMD). Projects must have a total cost of no more than £50,000 and start by 1 October 2022.
Deadline: 27 April 2022
Biomedical Catalyst 2022 Round 1: Industry-led R&D
UK registered SMEs can apply for up to £15 million to develop innovative solutions to health and healthcare challenges. Total project costs must be between £150 and £4 million.
Deadline: 25 May 2022
Innovation in time resilience, dissemination and application – feasibility
UK registered organisations can apply for up to £4.7 million for business led innovation. Projects must have a total cost between £50,000 and £250,000.
Deadline: 1 June 2022
Canada-UK Net Zero Value Chains – Transportation
UK registered businesses and Canadian SMEs can apply to collaborate on joint R&D projects that contribute to net zero goals. Projects must start by 1 January 2023 and last between 12 and 24 months. A total of up to £4 million will be invested.
Deadline: 29 June 2022
You can find further details of the funding calls on the Government website.