Your weekly digest of policy news, funding competitions, and calls for evidence.
What's been in the news?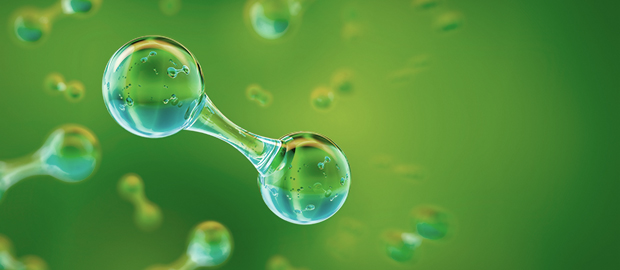 Hydrogen: US invests $500m, as UK looks to Germany's example
The US Department of Energy (DoE) is to provide a loan of more than $500 million to the Advanced Clean Energy Storage project in Utah. The project is hoped to be world's largest clean hydrogen storage facility and will provide long-term seasonal energy storage. US Secretary of Energy Jennifer M.Granholm said: 'Accelerating the commercial deployment of clean hydrogen as a zero-emission, long-term energy storage solution is the first step in harnessing its potential to decarbonise our economy, create good paying clean energy jobs and enable more renewables to be added to the grid.'
In similar news, UK MPs may have found a way of rolling out green hydrogen production in Scotland, following recent advances in this field in Germany. Since the publishing of Germany's Hydrogen Strategy in 2020, there is now a hydrogen polymer electrolyte membrane electrolyser site in Cologne known as REFHYNE, which has promising potential if applied in Scotland.
---

UK Government invests in innovation and technology to support domestic farming
The UK Government has set out plans to increase innovation and use technology to boost food production and back UK farming. The strategy is the response to an independent review of the UK's food system carried out last year by Henry Dimbleby, co-founder of the food chain Leon.
The strategy sets out a commitment to invest £270 million across farming innovation programmes until 2029. These programmes will be aimed at unlocking technologies to develop sustainable farming techniques leading to increased productivity. In the area of food security, the strategy will look to strengthen the resilience of the supply chain and enhance domestic production to help protect against future economic shocks and crises. There is also a plan to create a new professional body for the farming and agriculture sector to enhance training and develop clear career pathways.
---

UKRI releases £118m to fund innovators
UKRI is supporting young innovators with funding to accelerate ideas into commercial products or services. The programme known as the Impact Acceleration Account (IAA) is supporting 64 universities and research organisations with the most recent round of funding of £118 million.
UKRI Director of Commercialisation Tony Soteriou said: "The UK is home to some of the brightest, most innovative and creative research teams in the world. They have the ideas and they have the entrepreneurial energy to create businesses and services that could turn sectors on their head. What they need, what every great commercial idea needs, is support in the critical early stages."
The programme has been used before to support many projects including one at the University of Warwick which developed a new natural product discovery company, Erebagen. This platform enables increased efficiency in the discovery of new medicines and agrochemicals.
---

UK-EU trading relationship
The International Trade Committee has launched an inquiry into the UK-EU trading relationship and is seeking views on issues relating to trading arrangements such as the impact on businesses and other stakeholders.
Deadline: open for submissions
---

UK trade negotiations
Submissions are welcomed on UK trade negotiations with the EU including views on the objectives of the Department for International Trade for Free Trade Agreement negotiations.
Deadline: Open for submissions
---

The financial sector and the UK's net zero transition
The Environmental Audit Committee is examining the role of financial institutions, including UK signatories to the Glasgow Financial Alliance for Net Zero (GFANZ). The GFANZ is aligned with applications to join the UN Race to Zero.
Further information can be found on the UK Parliament website.
---

Horizon Europe
To find more on eligibility for Horizon Europe funding for your sector, you can view the national contact points on the Government website as well as search for the European Funding and Tenders. Further information on the UK's association to Horizon Europe is available in the UK participation in Horizon Europe document.
Further information on the SME and start-up fund can be found on the European Commission website.
---

Horizon Europe Guarantee
This funding is to deliver the UK government's Horizon Europe guarantee, open to UK-based organisations successful in the first and second wave of Horizon Europe grant awards.
Deadline: No submission deadline
---
Commercialising Connected and Automated Mobility: Mass transit
UK registered organisations can apply for a share of up to £1.5 million for feasibility studies into the use of connected and automated mobility as a mass transit solution. £41.5 million is to be invested across two competition strands. Grant funding requests must be between £50,000 and £200,000 and start by 1 January 2023.
Deadline: 20 July 2022
---
Fast Start: Innovation
UK -egistered small and micro businesses can apply for a share of up to £30 million for affordable innovations in net-zero and healthcare. Projects must have a total cost between £25,000 and £50,000 and start by 1 November 2022.
Deadline: 26 July 2022
---

Innovate UK Smart Grants: April 2022
UK registered organisations can apply for a share of up to £25 million for game-changing and commercially viable R&D innovation that can significantly impact the UK economy.
Deadline: 27 July 2022
---
Faraday Battery Challenge Round 5 Innovation: Feasibility Studies
UK registered businesses can apply for a share of up to £25 million across two strands, for innovation in propulsion battery technologies for electric vehicles. Total costs must be between £100 000 and £750,000 and last up to 12 months.
Deadline: 17 August 2022
You can find further details of the funding calls on the Government website.