The centre will lead a global network to translate novel genetic discoveries into on-farm crop productivity.
The Australian Research Council (ARC) has launched the ARC Centre of Excellence for Plant Success in Nature and Agriculture (Centre for Plant Success), which it is said will establish Australia as a global leader in evolutionary systems biology.
Located at The University of Queensland and led by Professor Christine Beveridge, the Centre is receiving A$35 million in ARC funding over seven years to research and develop strategies to help improve the productivity of plants and their resilience to heat and drought.
The Centre will lead a global research network translating novel genetic discoveries into on-farm productivity. The University of Queensland will collaborate with CSIRO and four Australian Universities, as well as 12 other academic and industry partner organisations from Australia, Europe, Asia, the US and Canada. Together they will provide an additional A$75.2 million in cash and in-kind support to the new Centre.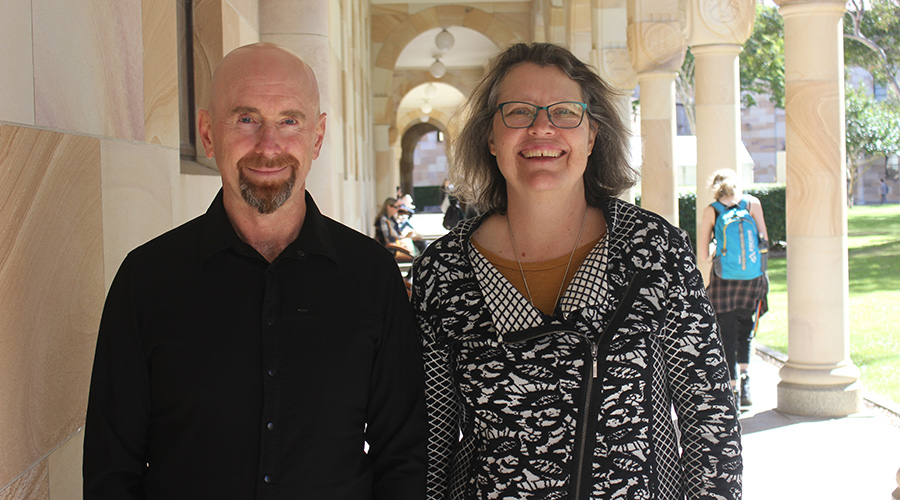 Professor Christine Beveridge, pictured with Deputy Centre Director, Professor Mark Cooper. Image: ARC
The ARC has said that the Centre for Plant Success benefits from a multidisciplinary team combining knowledge across biology, mathematics and technology. This combination, ARC says, 'will provide plant breeders with the ability to forecast the impact that drought and heat will have on different crops and native plant species.'
Professor Beveridge said:
'Around two thirds of the worldwide human calorie intake comes from just three plant sources – wheat, rice, and corn. Future-proofing these crops against diverse climates including drought, and expanding gains in diverse plants is a must in order to improve food security for the projected 25% increase in world population over the next 30 years.'
Professor Beveridge added that an important component of the Centre was the focus on regulatory requirements allowing new technologies to be scaled globally to future-proof agriculture in Australia and around the world.