Funding backs up the US administration's plans to maintain leadership in clean energy innovation.
Universities and National Laboratories in the US are to receive a share of $540 million to research clean energy technologies and low-carbon manufacturing. The funding, which is coming through the US Department of Energy (DoE), is aimed at meeting the US administration's climate and energy goals.
The funding will be shared between 54 universities and 11 national laboratories across the US. The National Renewable Energy Laboratory, Colorado; Ames National Laboratory, Iowa; Argonne National Laboratory, Illinois; Case Western Reserve University, Ohio; and Stanford University, California are among those receiving funding.
The DoE said that more than $400 million will go towards establishing and continuing 43 Energy Frontier Research Centres, which bring together multidisciplinary scientific teams conducting research to overcome hurdles to advancing clean energy technologies. These Energy Frontier Research Centres are led by 28 universities and nine National Laboratories, along with more than 75 partner institutions, researching areas from energy storage to quantum information science.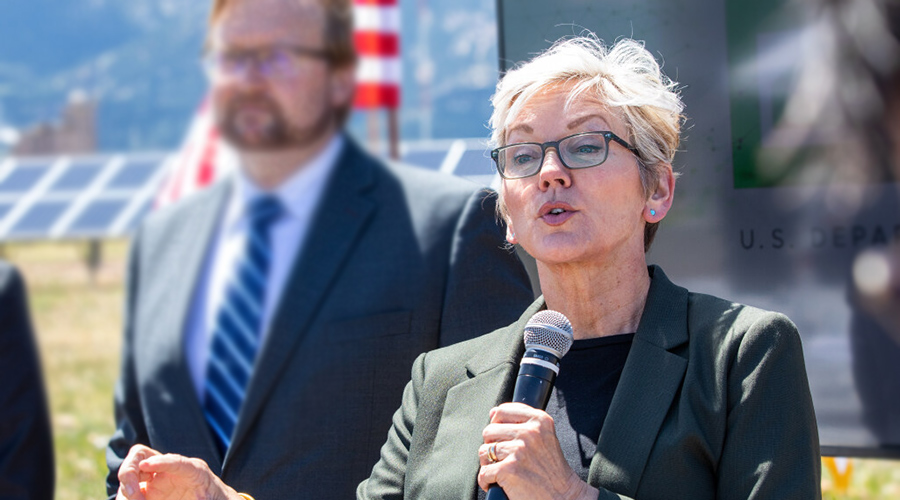 US Secretary of Energy Jennifer Granholm announces the launch of the Net Zero Labs programme in May 2022. Image: Werner Slocum / NREL
A further $140 million will be available to 53 projects being led by researchers at 33 universities and 11 National Laboratories. The funding is being made available through the Chemical and Materials Science to Advance Clean Energy Technologies and Low-Carbon Manufacturing funding opportunity.
The DoE added that this funding will go towards fundamental research that could advance technologies to make energy production more efficient through systems such as direct air capture and carbon storage and sequestration.
Secretary of Energy, Jennifer Granholm commented: 'The research projects announced today will strengthen the scientific foundations needed for the United States to maintain world leadership in clean energy innovation, from renewable power to carbon management.'
The DoE has listed the projects sharing the $400 million for Research at Energy Frontier Research Centres and those sharing the $140 million for Research on Chemical and Materials Sciences to Advance Clean Energy Technologies and Low Carbon Manufacturing.