The International Energy Agency has set out how supply chains will need to adapt to meet projected demand for electric vehicle batteries.
A report from the International Energy Agency indicates that as demand for electric vehicles increases, battery and mineral supply chains will have to expand ten-fold to meet the ambitions of governments around the world. However, the report points to developments in new chemistries such as manganese-rich cathodes or sodium-ion, which could reduce pressure on mining.
The 68-page report, Global Supply Chains of EV Batteries, states: 'Projected mineral supply until the end of the 2020s is in line with the demand for EV batteries in the Stated Policy Scenarios. But the supply of some minerals, such as lithium, would need to rise by up to one third by 2030 to satisfy the pledges and announcements for EV batteries in the Announced Pledges Scenario.'
The report then indicates that demand for lithium – the commodity with the largest projected demand-supply gap – is projected to increase six-fold to 500 000 tonnes by 2030, requiring the equivalent of 50 new average-sized mines.
'The evolution of battery chemistries will determine which metals will face the greatest demand,' the report says. 'Given the long lead times required to increase metal production, optimizing and diversifying battery chemistries will play an important role in reducing demand for specific critical metals.'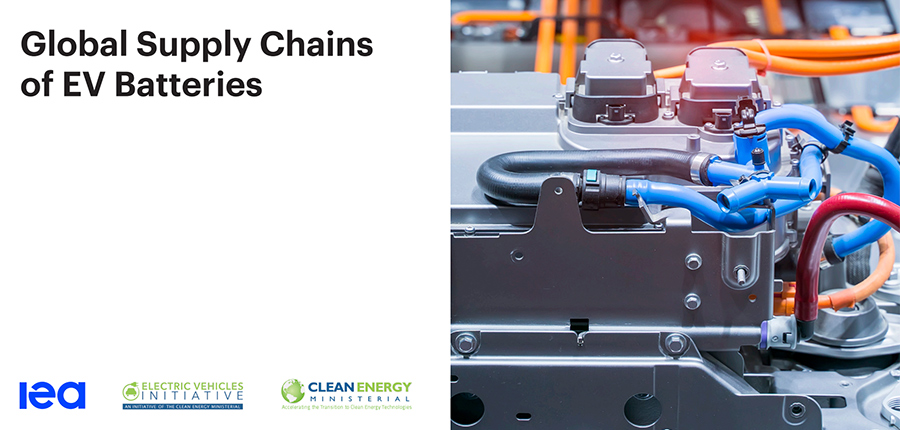 Download the report Global Supply Chains of EV Batteries here.
Battery chemistries will be more diversified by 2030, the report predicts, with vehicle manufacturers set to choose battery chemistries to suit specific vehicle characteristics. In high-volume, mainly urban vehicles, for example, lithium iron phosphate batteries will be the primary battery chemistry due to cost. For mid-range vehicles, manganese rich chemistry 'is a strong contender,' the report says.
Sodium-ion batteries are also highlighted in the report, which says the Chinese government plans to promote the development of the new technology in its 14th Five Year Plan. The report says that the advantage of sodium-ion over lithium-ion is that it relies on abundant and low-cost minerals and due their similarities it is relatively simple to adapt current cell factories to the production of sodium-ion cells.
The report concludes that under the prevailing circumstances net zero emissions as the goal, demand for minerals will be higher than is currently anticipated. However, the demand for battery minerals could be reduced by innovations in battery chemistries, re-mining from mined waste, and areas such as direct lithium extraction – a process largely in the pilot phase, which directly extracts lithium from unconcentrated brine.
In recent months governments including the UK and US have been setting out how they intend to secure supplies of critical minerals to meet pledges for clean energy transition.