Your weekly digest of policy news, funding competitions, and calls for evidence.
What's been in the news?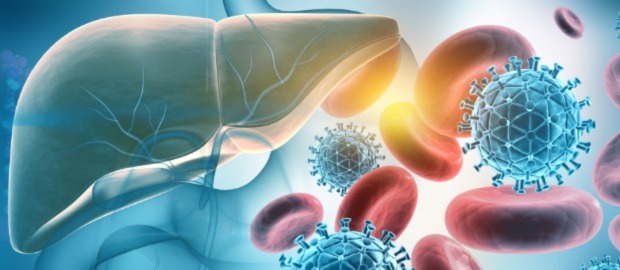 The World Economic Forum suggests ways to address viral hepatitis
A paper published by World Economic Forum (WEF) sets out actions for countries to tackle viral hepatitis, one of the world's prevalent infections.
The paper notes that Egypt's health system had remarkable success against viral hepatitis. It was found that collaborative and coordinated management of the infection can provide a feasible plan for countries around the world to confront this ongoing global health challenge.
Other than upscaling the performance of infectious disease management, the paper suggests that other factors such as better access to low-cost treatment, active partnerships between stakeholders and improved health policy were significant in overcoming the issues around viral hepatitis.
Shyam Bishen, Head of Health and Healthcare, World Economic Forum said:
'We can screen and diagnose for it; we can cure it. There is a strong business case for nearly every country in the world and Egypt has shown that even the highest-burden countries can make incredible progress in a very short timeframe with enough political commitment.'
---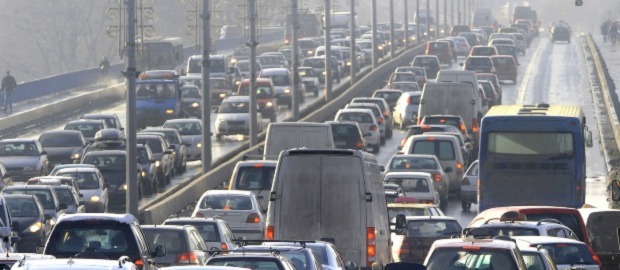 Climate change found to give rise to poor air quality, as reported by World Meteorological Organization
According to a new study by the World Meteorological Organization (WMO), poor air quality in combination with the effects of climate change can lead to 'climate penalties' globally which may have a harmful impact on the global population.
The expected increase in the intensity and time span of heatwaves could potentially lead to wildfires which is likely to exacerbate air quality. The impact of this may lead to negative outcomes for human health and the environment. The study aims to find efficient policies that are designed to improve air quality and minimise the harmful effects of climate change by using expert knowledge in monitoring air quality.
The WMO Secretary-General Prof. Petteri Taalas mentions:
'As the globe warms, wildfires and associated air pollution are expected to increase, even under a low emissions scenario. In addition to human health impacts, this will also affect ecosystems as air pollutants settle from the atmosphere to Earth's surface.'
---

TotalEnergies has signed an agreement to transport and store carbon dioxide captured from Yara Sluiskil's fertilizer plant in the Netherlands.
TotalEnergies has reported the signing of an agreement between Northern Lights and Yara for the transport and storage of CO2 captured from Yara Sluiskil, an ammonia and fertiliser plant in the Netherlands.
This new agreement is a huge achievement for the decarbonisation of industry in Europe, and allows transport CO2 internationally. This development at Northern Lights provides a new option l for European companies looking to decarbonisation their operations.
Børre Jacobsen, Northern Lights Managing Director said:
'Yara, our first commercial customer, will fill the available capacity of Northern Lights Phase 1. This agreement will establish a market for CO2 transport and storage. From early 2025, we will be shipping the first tons of CO2 from the Netherlands to Norway. This will demonstrate that CCS is a climate tool for Europe.'
---

Greenhouse gas removals (GGR) business models
The Department of Business, Energy & Industrial Strategy is looking to set out the Government's initial proposals for a business model to support deployment of engineered Greenhouse Gas Removal (GGR) projects. They are seeking views on the early proposals, the main design elements of the business model, and options for developing a market for negative emissions in the UK.
Deadline: 27 September 2022
---
UK-EU trading relationship
The International Trade Committee has launched an inquiry into the UK-EU trading relationship and is seeking views on issues relating to trading arrangements such as the impact on businesses and other stakeholders.
Deadline: Open for submissions
Further information can be found on the UK Parliament website.
---

Horizon Europe
To find more on eligibility for Horizon Europe funding for your sector, you can view the national contact points on the Government website as well as search for the European Funding and Tenders. Further information on the UK's association to Horizon Europe is available in the UK participation in Horizon Europe document.
Further information on the SME and start-up fund can be found on the European Commission website.
---
Horizon Europe Guarantee
This funding is to deliver the UK government's Horizon Europe guarantee, open to UK-based organisations successful in the first and second wave of Horizon Europe grant awards.
Deadline: No submission deadline
---
Farming Futures R&D Fund: Sustainable farm-based protein, feasibility studies
UK-registered organisations can apply for funding of up to £12.5million as a grant across the two strands of this competition. Funding is from the Farming Futures R&D Fund. Project costs must be between £200,000 and £500,000 and start by 1 April 2023, lasting up to 24 months.
Deadline: 21 September 2022
---
Zero emission road freight hydrogen fuel cell truck demonstration
UK-registered organisations can apply for a share of up to £140 million to demonstrate hydrogen fuel cell trucks. Projects must start on 1 March 2023 and have total grant funding request between £20 million and £90 million.
Deadline: 12 October 2022
---
Biomedical Catalyst 2022 Round 2: Industry-led R&D
UK-registered SMEs can apply for a share of up to £25 million through Innovate UK to develop innovative solutions to health and healthcare challenges. Total project costs must be between £150,000 and £4 million and not exceed a grant request of £2 million.
Deadline: 12 October 2022
---
SSPP Future Plastic Packaging Solutions Round 2
UK registered businesses and organisations can apply for a share of up to £2.5 million for early-stage and mid-stage projects in smart and sustainable plastic packaging.
Deadline: 9 November 2022
---
You can find further details of the funding calls on the Government website.