Reuben McKay received a bursary to attend the SCI/RSC Medicinal Chemistry Symposium in Cambridge in September 2023. Read his event report below: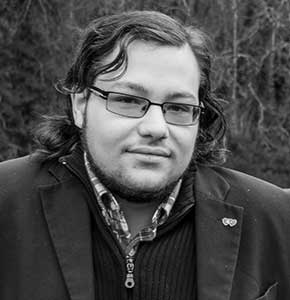 'This was my first time attending the SCI/RSC Medicinal Chemistry Symposium and I was very pleased with the experience. My greatest highlight from the symposium would easily be the Sunday afternoon med-chem workshop. This was particularly beneficial and I would hope to see something similar at future iterations of the event.
'The talks during the symposium were also excellent. They not only covered a diverse set of therapeutic areas but also highlighted the interdisciplinary nature of drug discovery in a way that is not usually seen in academia. It was particularly interesting to get an industrial perspective on med-chem and to hear about drug discovery projects that had a focus on machine learning and in silico approaches. My two favourite presentations from the symposium would be the one on lencapavir (Eda Canales, Gilead Sciences) and the one on in silico-enabled discovery of DLK inhibitors (Rachel Lagiakos, Schrodinger). I would also say that the time allotted to each talk (including its Q&A afterward) was ideal in preventing fatigue and the use of roving microphones during each Q&A was a fine example of where small details were considered by the organisers.
'The event was also a good time for networking. The timing of breaks, including arrangement for meals, was well-suited to circulating through different groups of people and engaging in conversations. This was particularly true among the exhibitors with whom I had some very profitable interactions and who gave the impression of being first-class. Perhaps the only downside here was that the poster sessions felt a little sidelined; however, they were still useful times for networking.
'Communication by the event organisers was spot on with information distributed in a timely manner. Emails were concise with exactly the right amount of information to still avoid being an overload and the one or two update emails sent during the symposium were well-received. The symposium booklet was top quality although it would have been nice if it had included information on the posters such as a list of titles and presenters (although not necessarily a full abstract for each one). That said: Having the conference materials available online prior to/during the event helped offset this and was greatly appreciated.
'In summary, the symposium was a well-organised event that offered a full yet balanced programme without being overwhelming and is definitely one that I would come to again in the future.'
Reuben McKay
PhD student
University of Bradford, Institute of Cancer Therapeutics
Related Links: