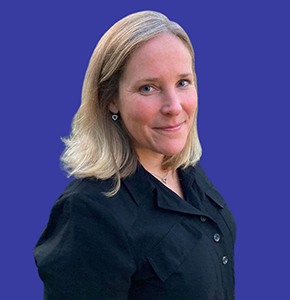 The UK's cleantech landscape has never looked brighter, with universities and spinouts creating world-beating technologies and products and attracting crucial investment.
But following UK prime minister Rishi Sunak's announcement in September that the government will delay implementation of key climate policies, could the high level of investor confidence enjoyed by the UK be a thing of the past?
Cleantech for UK was launched in early 2023, our objective being to boost UK cleantech innovation.
The UK is, without doubt, home to some of the world's best universities, which are not only the home of great innovation but also have a drive to take those innovations out into the marketplace.
Cleantech for UK was launched with six accelerators, venture capital, growth investors, and alternative asset platforms – with combined funds of over £6 billion – and has since welcomed five new leading investors into the coalition.
It's quite incredible that during 2022, as global economies began to falter, UK cleantech venture capital investment reached £2.8 billion.
---
Investors want clarity
As in any endeavour, a clear direction and stability are important ingredients for cleantech investors and the innovators they support. We believe that the recent decision to push back deadlines for implementation of policies that will help the UK lead the world in tackling climate change, falls short of offering that long-term directional clarity.
Such changes in policy leave innovators and investors confused, and they naturally prefer to invest in economies where there is clarity. The overseas investment that the UK has enjoyed over many years is precisely because the UK has had a stable policy environment. This investment pattern into our economy from abroad can no longer be taken for granted.
---
Our trading partners are our competitors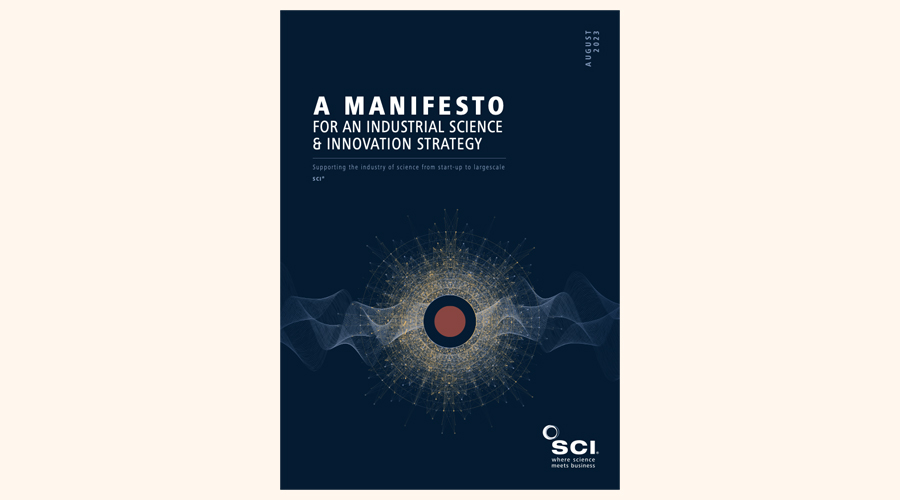 SCI's Manifesto for an Industrial Science & Innovation Strategy, released in August, lays out a number a policy recommendations to support the commercialisation of UK science. Download it here.
The US' Inflation Reduction Act is mobilising public funding to realise cleantech ambitions from manufacturing to energy transition and is expected to create millions of jobs. At the same time, the European Union's Green Deal Industrial Plan is supporting the scaling of clean technologies. These ambitious policies, put into operation by important UK trading partners, are magnets for the significant investment that the UK must attract. The risk now is that British innovation is scaled up overseas, where conditions are more favourable.
Addressing these issues, and more, Cleantech UK has written an open letter to the UK chancellor, setting out the challenge, but also providing three pillars that we believe will make for a successful cleantech strategy.
We call these three pillars:
Fast-track
Fund
Focus
---

A simpler funding mechanism is needed
Government assistance with funding is crucial if we are going to crowd in private capital. While there are generous funding pots available, they can be complex and therefore time-consuming to access. We also need to develop funding models that are innovative and flexible.
The UK's presence in Horizon Europe is a positive step in helping us build on the strong innovation leadership we have here, by offering access to funding, but far more is needed to enable cleantech scaleup.
Finally, there needs to be focus on creating a policy framework that is fit for the future, so that we are not in a circle of continual policy changes.
These are not ideas that we can wait to implement. If we want to compete with not only the US and the EU, but also our competitors around the world who are doing great work, then there is no time to waste.
To underpin strengthened financing, a supportive regulatory system will provide confidence and fast-track innovation. Taking steps to make changes to our long-standing planning systems which would allow factories and manufacturing plants to be constructed in a timely manner is just one area where regulatory changes can boost investment and economic growth.
---
Fulfilling the UK's cleantech potential
Cleantech for UK is supported by Breakthrough Energy, founded by Bill Gates. As Cleantech for UK launched we were pleased that both the UK prime minister, Rishi Sunak, and Bill Gates were able to join us. This underlines the importance of cleantech in the UK's future economic growth as well as the UK's leading position in this field.
At the launch, Mr Gates said: 'The UK has all the right ingredients to become a major player in the global push to build a net-zero emissions future, including world-class research facilities and forward looking investors.'
This remains absolutely true. The UK has long been a frontrunner on climate policy, but we must not rest on our laurels. We now need strategic, concrete policy which will enable the UK to deliver its full potential.
Cleantech for UK will continue to advocate for just that, across the board, so that the UK can remain a trailblazer in this field.