On Friday 10 March 2023, chemists from across the UK competed in the 10th anniversary of the SCI-RSC National Retrosynthesis Competition at the Royal Society of Chemistry in London.
The event, organised by SCI's Young Chemists Panel and Fine Chemicals Group, alongside RSC's Heterocycle and Synthesis Group, saw ten teams from across academia and industry showcase their synthetic prowess.
At the event, the teams presented their synthetic routes for talaromynoid A, a highly oxygenated meroterpenoid from the marine-derived fungus Talaromyces purpureogenus SCSIO 41517.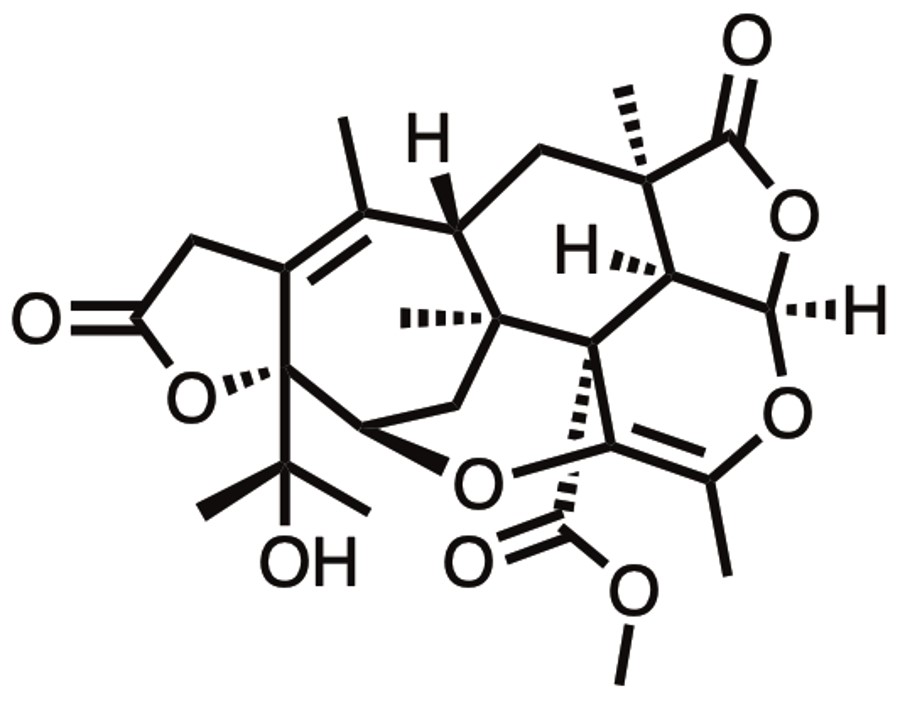 Talaromynoid A, Journal of Natural Products 2021 84 (10) 2727-2737
The day was filled with high-level synthetic chemistry with lots of interesting approaches. The winning team was Trost me, it works from Pfizer, who featured a key Diels-Alder and Tsuji-Trost allylation. Manisha Naik, Director, Discovery Projects at KalVista, who was one of the competition judges noted that the team's route had "the least number of reactions that could have failed" and they "answered questions well" which contributed to their win.
When asked about their achievement, the team from Pfizer said:
"It was a privilege to present our proposed synthesis of Talaromynoid A in the 10th iteration of the National Retrosynthesis Competition and it was awe inspiring to witness the diverse range of synthetic methodology on display. The judges, whilst tough but fair, correctly pointed out the pros and cons of each entry and provided thoughtful feedback that helped our team to develop as chemists. The competition as a whole proved to be an excellent development opportunity for both our technical chemistry and soft skills.
"As process chemists, our approach focussed on designing a robust yet innovative synthetic route. This was achieved by installing delicate functional groups towards the end of our synthesis and maximising orthogonal functional group transformations. Talaromynoid A along with its synthetic intermediates are all highly oxygenated and contain uncommon electron-rich moieties, by cautiously navigating the sea of side reactions, we were eventually able to arrive at our route after many months of work."
Spectators at the event also had the opportunity to cast their vote, crowning If Only I'd Enone from Imperial College the winner of the audience prize. The team commented:
"Presenting at the final was a very exciting experience and we are so happy to have won the audience prize. We will certainly look to be back again next year".
The full results from the day were as follows:
1st Place – Trost me, it works (Pfizer)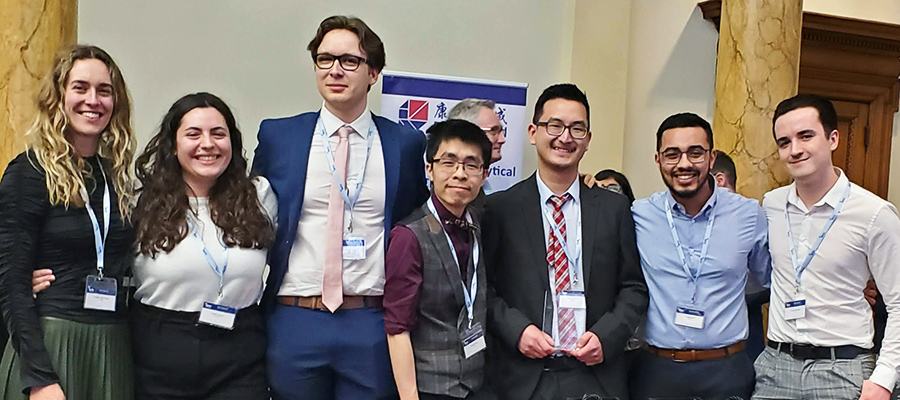 1st place - Team Trost me, it works (Pfizer)
Aaron Mccreanney
Amelia Taylor-Young
Audrey Dausse
Christopher Brearley
Rayyan Miah
Shanjun Huang
Timothy Kwok
---
2nd Place – SynCity (Oxford University)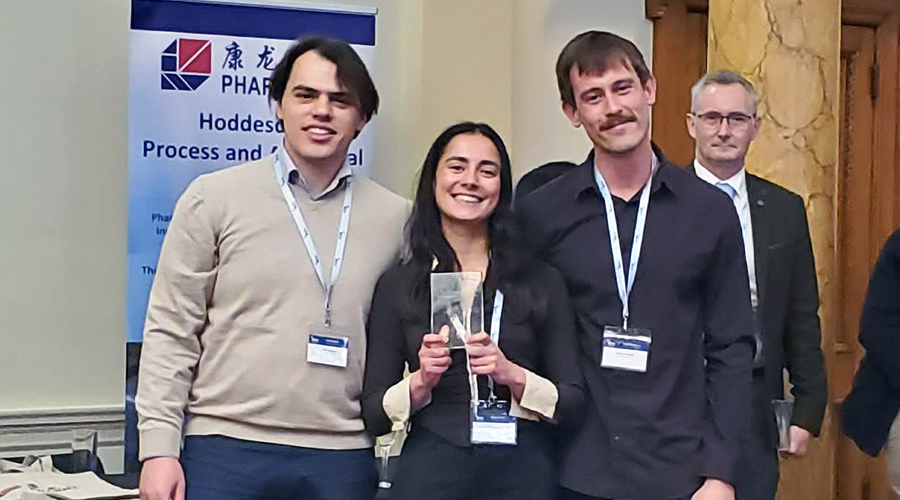 2nd place - Team SynCity (Oxford University)
Aidan Kerckhoffs
Pavle Kravljanac
Yasmine Biddick
---
3rd Place – The Villager People (Malvern Panalytical)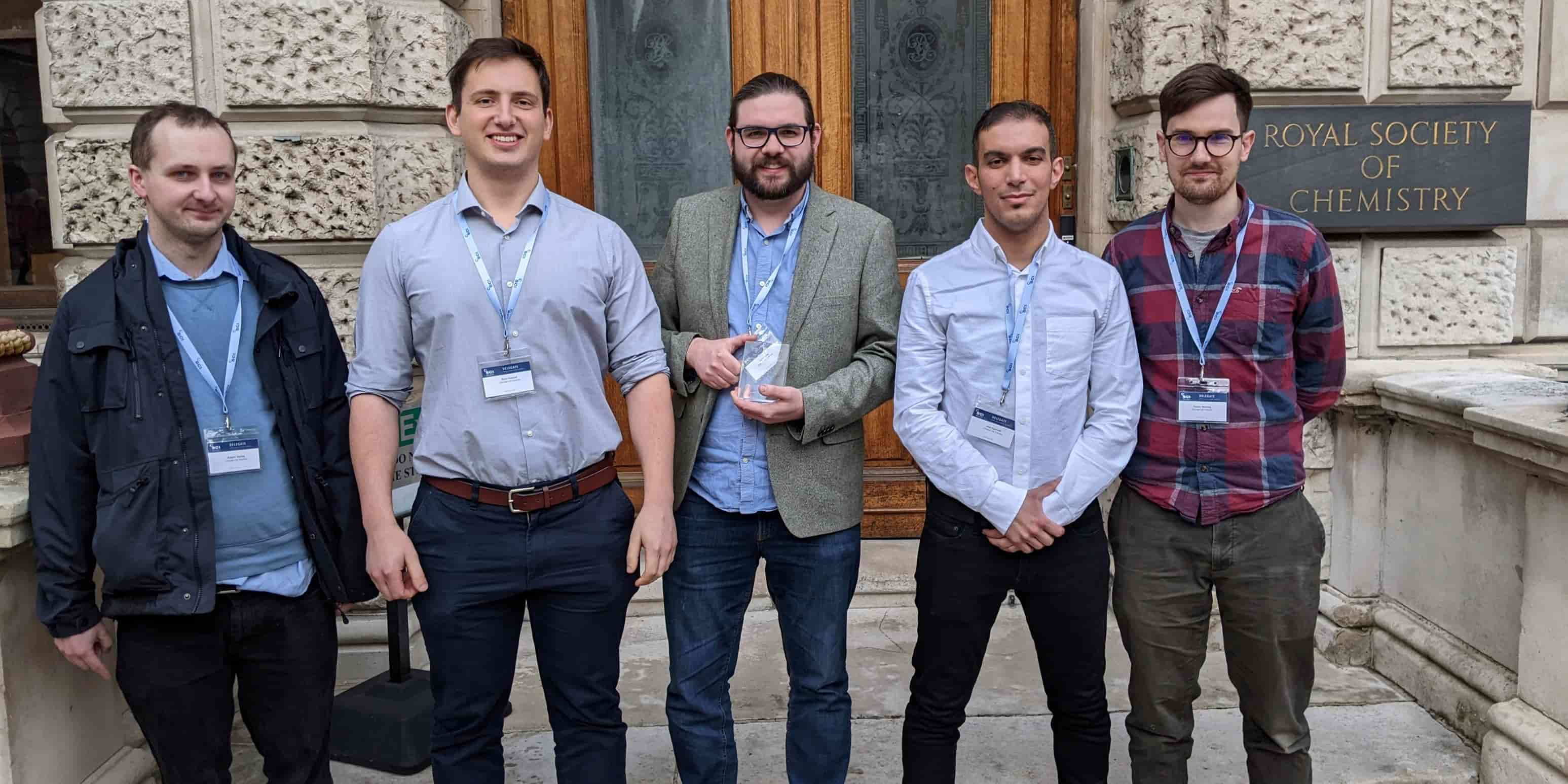 3rd place - Team The Villager People (Malvern Panalytical)
Anas Buzrieda
Robert Starley
Robin May
Ryan Inwood
Yannic Werling
---
Audience Vote – If only I'd Enone (Imperial College London)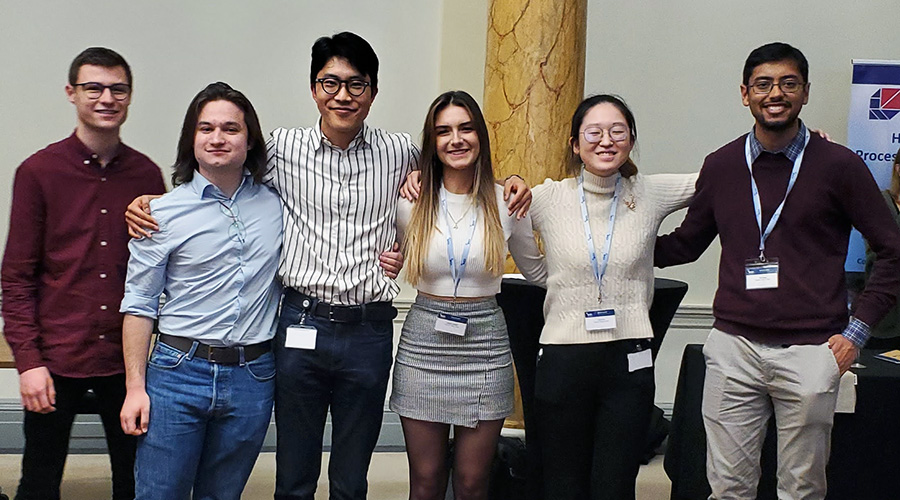 Audience Vote - Team If only I'd Enone (Imperial College London)
Adi Sahay
Chen Dai
Ed Davies
Harry Linkhorn
Natalia Swiatek
Ryota Nakao
Thank you to all sponsors and exhibitors for supporting this event, and to the judges and participants for their contributions to an excellent final.