For over thirty years, SCI has supported and recognised the excellence of early career scientists, by aiding their studies in the form of an SCI Scholarship.
Since 1985 around 80 scholarships have been awarded which have not only given the recipients financial assistance, but have enabled them to broaden their network, and strengthen their skills and knowledge. SCI Scholars receive access to publishing and mentoring opportunities and are given a platform to present their work amongst esteemed scientists and industrialists, raising their profile within the scientific community.
We are delighted to announce that Huyen Le, from Loughborough University, has been awarded an SCI Scholarship of £5,000 over two years to support her PhD project.
In addition to the scholarship, Huyen will benefit from publishing opportunities, access to a high-calibre network to help launch her career, and opportunities to present her work and raise her profile within the scientific community.
SCI Scholarships are prestigious and well respected by the industry. The SCI Scholars Fund was established in 1920 by the requests of Rudolph Messel and John Gray, both former presidents and founding members of SCI. SCI believes in nurturing the scientists of the future. Each year, SCI provides scholarships and bursaries to early career scientists including opportunities to attend or present at an international conference.
Here Huyen tells us about her work: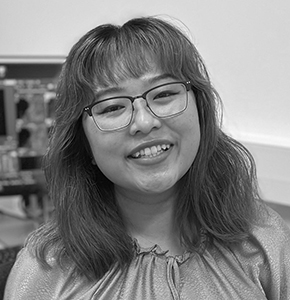 "I received a First Class Integrated MChem Degree from University of Sussex in 2021 with the support of their First Generation Scholarship. My dissertation work focused on harnessing the unique properties of nanomaterials to help improve wastewater treatment processes. In 'Chen Lab', I also had the opportunity to learn more about and support the research on controlling the morphology of porous TiO2 alongside my own MChem project (Phys. Chem. Chem. Phys., 2023, 25, 11253-11260).
"As an undergraduate, I gained industrial experience with GlaxoSmithKline Consumer Healthcare (now known as Haleon). It was an enjoyable experience working in roles such as New Product Development Analytical Scientist and Product Chemistry Scientist. I believe it was that particular research career milestone that inspired me to develop an interest in translational research! I was absolutely captivated by witnessing how trusted science is applied to solve everyday issues faced by consumers. It truly brings out the human side of STEM research and development, making a career as a researcher incredibly rewarding. Those roles gave me the opportunity to work on science-based products including the multimillion-pound brand Sensodyne, Corsodyl / parodontax, Aquafresh, and Voltarol Pain Relief Gel. I am very grateful for the inspiring scientists and engineers who mentored me as we collaborated to provide specialist solutions in oral healthcare and pain management. More specifically, my interest in colloid science grew which then helped my decision to pursue a doctoral research experience using these concepts.
"In my PhD, I value the production of environmentally friendly scientific innovations while helping to tackle one of the most significant global challenges we face today. Within Dr Ignacio Martin-Fabiani's group, we harness state-of-the-art particle assembly methods to develop a comprehensive understanding of the efficacy and functionality of next-generation antibacterial coatings. By assessing the impact of these surfaces through a multidisciplinary approach, we aim to create a viable solution for making hospitals safer environments, thereby preventing the occurrence of bacterial infections in healthcare settings. I am grateful to receive an SCI scholarship. I look forward to learning new practices to contribute to the aims of Colloid and Surface Chemistry, and Macro UK groups!
"Outside of my research passion, I am keen to support others' development by being involved in teaching, or career consultation activities to promote a career in STEM. In particular, I use my transferrable skills to support underrepresented groups in STEM, particularly women from BAME backgrounds".
Huyen Le, Loughborough University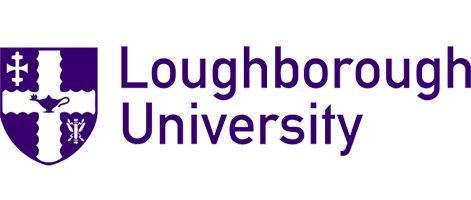 Related Links: