For over thirty years, SCI has supported and recognised the excellence of early career scientists, by aiding their studies in the form of an SCI Scholarship.
Since 1985 around 80 scholarships have been awarded which have not only given the recipients financial assistance, but have enabled them to broaden their network, and strengthen their skills and knowledge. SCI Scholars receive access to publishing and mentoring opportunities and are given a platform to present their work amongst esteemed scientists and industrialists, raising their profile within the scientific community.
We are delighted to announce that Marina Economidou, from GSK/University of Strathclyde, has been awarded an SCI Scholarship of £5,000 over two years to support her PhD project.
In addition to the scholarship, Marina will benefit from publishing opportunities, access to a high-calibre network to help launch her career, and opportunities to present her work and raise her profile within the scientific community.
SCI Scholarships are prestigious and well respected by the industry. The SCI Scholars Fund was established in 1920 by the requests of Rudolph Messel and John Gray, both former presidents and founding members of SCI. SCI believes in nurturing the scientists of the future. Each year, SCI provides scholarships and bursaries to early career scientists including opportunities to attend or present at an international conference.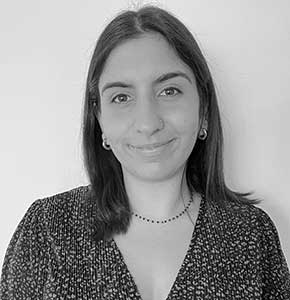 Here Marina tells us about her work:
I received my MChem Chemistry degree from The University of Edinburgh in 2021. As part of my undergraduate studies, I undertook an industrial placement in the Drug Substance Development department at GSK, working on the investigation of impurity rejection from active pharmaceutical ingredients during crystallisation. My fascination with process development and the benefits I gained from working in a multi-disciplinary environment led me to pursue an industrial PhD, through a collaborative programme between GSK and the University of Strathclyde.
My PhD project stems directly from observations made by pharmaceutical companies in the literature, where removal of palladium from products was successful in the lab; however, transfer of the process to the larger scale plant resulted in palladium levels exceeding the expected amounts. Although this represents a recurring issue that has been reported multiple times over recent years, little progress has been made towards understanding the reasons behind such inconsistencies. Based on this, the aim of my research project is to identify which factors cause the metal removal process to behave differently between lab and plant conditions. By identifying and addressing the factors which affect palladium removal, a significant knowledge gap will be filled with new fundamental understanding of the scavenging processes.
My goal is to generate a transformational workflow that enables the selection of effective extraction conditions based on the metal complexes used, which will not only prevent plant batches of active pharmaceutical ingredients being rejected due to failure to meet regulatory specifications, but will also save time and resources for project teams in the future.
I am incredibly honoured and grateful to be awarded one of the SCI Scholarships this year. Being at the interface of academia and industry places me in a position where I can have an impact beyond my immediate field of research. Receiving this Scholarship over the final two years of my PhD programme will broaden my outreach opportunities, allowing me to share learnings from my project with a wider audience and to raise awareness of an issue that is not currently well-understood. Becoming part of the College of Scholars will provide me with invaluable experiences and learning opportunities, through networking with inspiring industrialists and academics.
Marina Economidou, GSK/University of Strathclyde

Related Links: