09 April
Here is our weekly roundup on the latest research and scientific efforts against the coronavirus.

A new testing laboratory
AstraZeneca, GSK and Cambridge University have formed a new partnership to carry out high-throughput screening for COVID-19 at the University's Anne McLaren Laboratory. This new alliance has been established to support the diagnostic testing of coronavirus. They will be exploring the use of alternative chemical reagents for test kits. Read more here.
Novacyt, a French clinical diagnostics company has recently joined the collaboration, providing its COVID-19 test to generate results data. Read more here. In addition Novacyt's test for COVID-19 has been listed as eligible for World Health Organization (WHO) procurement under theWHO Emergency Use Listing process. The test has been developed by Novocyt's molecular diagnostics division, Primerdesign, based in Southampton, UK. Read more here.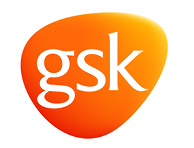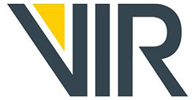 GSK and Vir Biotech work together on COVID-19 antibodies
GlaxoSmithKline will join forces with Vir Biotechnology to work on antibody-based drugs for coronavirus. The first step of the project will focus on a pair of antibodies - VIR-7831 and VIR-7832 - identified by Vir's monoclonal antibody technology that binds to the spike protein of SARS-CoV-2. Phase two of clinical trials could begin within the next three to five months. Read more here.

Thermo Fisher will be supplying the UK with testing kits.
To support the government's testing objectives, Thermo Fisher has agreed to supply the government with coronavirus tests, and would scale up its manufacturing capacity in the UK to overcome the current shortage. Read more here.

Oxford Nanopore's sequencing technology
Oxford Nanopore is working with multiple labs in the UK to rapidly sequence the coronavirus and other pathogens present in a sample. Sequencing the virus is important to build on its genomic epidemiology. Read more here.

Ineos plans to build a fourth hand sanitizer plant
Ineos has announced that its fourth hand sanitizer production facility will be built within the next ten days in Etain, France. The plant will be located to serve the hospitals in Paris, north eastern France and parts of Belgium. Read more here.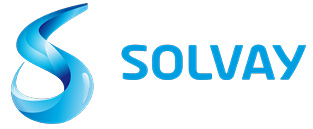 Ongoing support from Solvay
Solvay is set to launch a COVID-19 solidarity fund which will provide additional support, both financial and non-financial, to any employee and dependents who may experience hardship due to the impact of the coronavirus. The fund will be financed by voluntary contributions from Solvay's senior executives, matched by Solvay and topped up by contributions from share holders. Any surplus funds will be donated to COVID-19 charitable and research organizations. The fund will be set up before the end of April. Read more here.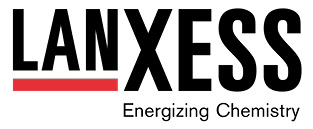 LANXESS donates one million litres of disinfectant solution
LANXESS is donating one million litres of disinfectant solutions to 13 countries around the world. The disinfectant Rely+On Virkon inactivates a related surrogate of the coronavirus strain to reduce the risk of contamination via surfaces. Read more here.

Keep up to date on the response from the chemical industry and the scientific community to the COVID-19 (coronavirus) outbreak. SCI will be covering key coronavirus research and reporting news from trusted sources so that you have the coronavirus latest.