24 April
Here is our weekly roundup on the latest research and scientific efforts against the coronavirus.

Novartis:
Novartis has reached an agreement with the US Food and Drug Administration to proceed with a phase III clinical trial of hydroxychloroquine in hospitalized Covid-19 patients. The large trial will be conducted at more than a dozen sites in the US and tested on approximately 440 patients to evaluate the use for this treatment.
Additionally, Norvatis plans to make its hydroxychloroquine intellectual property available to support broad access to hydroxychloroquine. Read more here.

Causaly
Causaly, an innovative technology company that harnesses AI to interpret vast databases of biomedical knowledge, is collaborating with UCL academics to increase research on potential therapeutic agents and the identification of biomarkers.
Several researchers and research groups within UCL have been granted access to Causaly technology, allowing them the access to rapidly analyse and derive insights from biomedical literature.
Read more here.
Vaccine Taskforce
As part of the UK's wider efforts to support the development of a vaccine, a new government-led Vaccine Taskforce will soon be launched to drive forward the manufacturing and research efforts to fight the virus.
The government will review regulations to facilitate fast and safe vaccine trials, as well as operational plans, to ensure a vaccine can be produced at a large scale when it becomes available. Industry and academic institutions will be given the resources and support needed.
Business Secretary Alok Sharma said, 'UK scientists are working as fast as they can to find a vaccine that fights coronavirus, saving and protecting people's lives. We stand firmly behind them in their efforts. The Vaccine Taskforce is key to coordinating efforts to rapidly accelerate the development and manufacture of a potential new vaccine.' Read more here.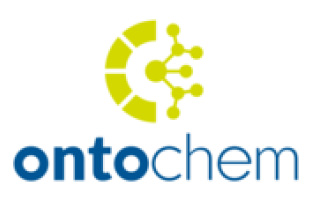 Anixa Biosciences and OntoChem
Anixa biosciences and OntoChem GmbH have entered a partnership to discover and develop anti-viral drug candidates for covid-19. Anixa biosciences believe that newly designed drugs that are purposefully developed to target SARS-CoV-2 will have greater potential to be effective than repurposed drugs. This collaboration will be using both companies' collective expertise and propriety technologies to develop new drug candidates and identify compounds that might have efficacy against seminal viral diseases to SARS-CoV-2 as well. Read more here.


A new biosensor for the COVID19 virus
Research teams at Empa and ETH Zurich have developed an alternative test method in the form of an optical biosensor. The sensor made up of gold nanostructure, known as gold nonoislands on a glass substrate, combines two different effects to detect covid-19: an optical and a thermal one.
According to the release, 'Artificially produced DNA receptors that match specific RNA sequences of the SARS-CoV-2 [virus] are grafted onto the nanoislands,' and researchers will then use the optical phenomena, - localised surface plasmon resonance - to monitor the presence of the virus.
The biosensor is not yet ready to be used to monitor and detect COVID-19, however tests showed the sensor can distinguish between very similar RNA sequences of SARS-CoV-2 virus and its relative, SARS-Cov. Read more here.
Glasgow Lighthouse Lab facility
The Lighthouse Laboratory in Glasgow, opened in collaboration with the Scottish Government, industry experts from BioAscent and the University of Dundee, and the Cancer Research UK Beatson Institute, will become part of the biggest network of diagnostic testing facilities in the UK. The lab, alongside its two other lighthouse lab sites in Milton Keynes and Alderley Park, will test samples from regional test centres, eventually scaling up to tens of thousands of tests per day. Read more here.

Scancell Holdings plc
Scancell Holdings plc has initiated a research programme to develop a vaccine for covid-19. Scancell's DNA vaccines target dendritic cells to stimulate high avidity T cells that have the potential to destroy diseased cells. Professor Lindy Durrant, Chief Scientific Officer, Scancell, and leader of this project, believes that combining 'high avidity T cell and neutralising antibody approach has the potential to produce a second-generation vaccine that will generate an effective and durable immune response to COVID-19.' Read more here.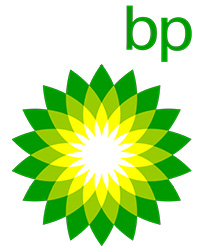 BP
The US Whitehouse' Covid-19 High Performance Computing Consortium, which is aimed at providing researchers from around the world with access to the world's most powerful computing resources, has been joined by BP. The company will give researchers access to its Center for High-Performance Computing located in Houston, Texas, US. The supercomputer is said have 16.3 petaflops of computinh capability allowing it to process more than 16 million billion calculations per second and completes a problem in one hour that would take a laptop nine years. The Covid-19 High Performance Computing Consortium brings together federal government, industry and academia to advance research on Covid-19. Read more here.

ExxonMobil
ExxonMobil has reconfigured its manufacturing operations in Louisiana, US to produce medical grade hand sanitizer. The product will be donated to Covid-19 response efforts in Louisiana, New Jersey, New Mexico, New York, Pennsylvania and Texas. Initial output of 160 000 gallons will be enough to fill five million bottles. Read more here.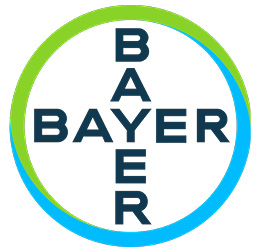 Bayer
Bayer will donate approximately one million chloroquine tablets for treatment of Covid-19 in Italy. Bayer is the manufacturer of chloroquine, a malaria drug which has been added to the list of medicines for so called off-label use outside of the established indications to treat patients with the disease. Read more here.
In a further development the Bayer Inc, Mississauga, Ontario, Canada, has partnered with the Population Health Research Institute to launch a clinical research program aimed at identifying potential treatments for Covid-19. The research will evaluate the safety and efficacy of different combination therapies including Bayer's chloroquine and interferon beta-1b. Read more here.

Keep up to date on the response from the chemical industry and the scientific community to the COVID-19 (coronavirus) outbreak. SCI will be covering key coronavirus research and reporting news from trusted sources so that you have the coronavirus latest.