11 Dec 2012
The chemical industry has long struggled with its reputation among the general public - but for once, there's good news.
A survey conducted by Cefic, the European Chemical Industry trade body, quizzed two groups of people earlier this year: the general public, and opinion leaders. The survey was conducted with 6,000 people across ten European countries.
The industry's reputation came top in the UK in each group, followed by Germany.
The UK was also well regarded for community involvement, economic impact, emissions, energy efficiency, competitiveness and other key factors including - critically - safety.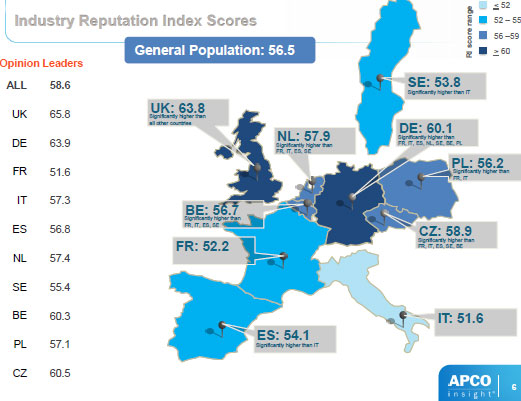 Cefic last conducted such a survey in 2009, in which the UK came seventh across Europe on overall reputation.
Related Links