Harry Swan is Chief Executive Officer & Owner at Thomas Swan & Co Ltd,. He became the Chair of SCI's Board of Trustees and joined SCI's Presidents Council in 2021.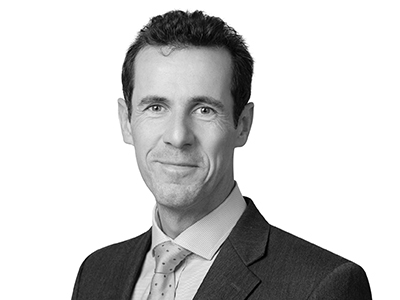 Harry graduated from Durham University with a degree in Plant Sciences in 1998 and started working life as the Scientific Affairs Manager in the London Office of Monsanto Plc. He subsequently worked for two years at Regester Larkin Ltd., a London-based consultancy, as a specialist public relations consultant providing technical and scientific advice to major international companies on crisis and reputation risk management.
Harry joined Thomas Swan & Co. Ltd. in 2002 to launch the new Carbon Nanomaterials Business. In April 2006 he took up the position of Managing Director. As the great grandson of the founder, 'Tommy' Swan, he is the 4th generation of the Swan family to work at the company. He became the owner and CEO of the business in 2018.
In addition to his work for the family business, Harry is also a Trustee of the Society of Chemical Industry (SCI) and a Member of Council of the UK Chemical Industries Association (CIA).
Harry has been actively involved in various innovation bodies during his career. He is a member of the Chemistry Council and was the first chair of the Chemistry Council Innovation Committee (2018-2020), establishing the Committee and steering its work to develop the Strategy and Sector Deal. He was formerly a Non-Executive Director on the board of Innovate UK.
In 2014 Harry was appointed Chairman of the Advisory Board of the Centre for Industry Education Collaboration (CIEC). CIEC aims to create and sustain links between schools and industry to inspire the next generation of children.
Harry was appointed as the 2016 David Goldman Visiting Professor of Innovation and Enterprise at Newcastle University Business School.
Harry is a member of the Durham Cathedral Investment Committee.

Wikipedia - Thomas Swan & Co Ltd
Related Links