This week SCI is joining with business and academia to mark #BlackInChem, an initiative to advance and promote a new generation of Black chemists.
Over the coming weeks, we shall be profiling past and present Black chemists, many of whom are unsung heroes, and whose work established the foundations on which some of our modern science is built. We start with the outstanding contribution made by Percy Lavon Julian (1899-1975).
Born on 11 April 1899 in Montgomery, Alabama, US, Percy L Julian was the son of a clerk at the United State Post Office and a teacher. He did well at school, and even though there were no public high schools for African Americans in Montgomery, he was accepted at DePauw University, Indiana, in 1916.
Due to segregation Julian had to live off campus, even struggling initially to find somewhere that would serve him food. As well as completing his studies, he worked to pay his college expenses. Excelling in his studies, he graduated with a BA in 1920.
Julian wanted to study chemistry, but with little encouragement to continue his education, based on the fact there were few job opportunities, he found a position as a chemistry instructor at Fisk University, Nashville, Tennessee.
In 1922 Julian won an Austin Fellowship to Harvard University and received his MA in 1923. With no job offers forthcoming, he served on the staff of predominantly Black colleges, first at West Virginia State College and in 1928 as head of the department of chemistry at Howard University.
In 1929 Julian received a Rockefeller Foundation grant and the chance to earn his doctorate in chemistry. He studied natural products chemistry with Ernst Späth, an Austrian chemist, at the University of Vienna and received his PhD in 1931. He returned to Howard University, but it is said that internal politics forced him to leave.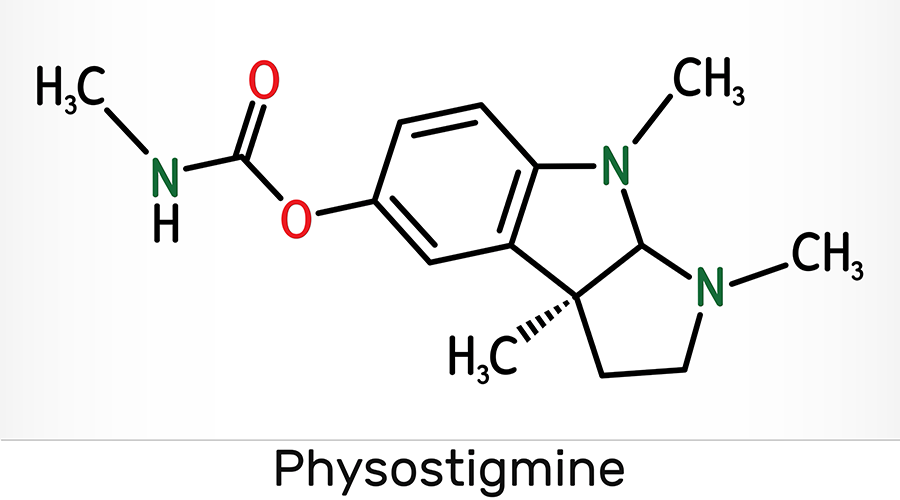 Physostigmine was synthesised by Julian
Julian returned to DePauw University as a research fellow during 1933. Collaborating with fellow chemist and friend Josef Pikl, he completed research, in 1935, that resulted in the synthesis of physostigmine. His work was published in the Journal of the American Chemical Society.
Physostigmine, an alkaloid, was only available from its natural source, the Calabar bean, the seed of a leguminous plant native to tropical Africa. Julian's research and synthesis process made the chemical readily available for the treatment of glaucoma. It is said that this development was the most significant chemical research publication to come from DePauw.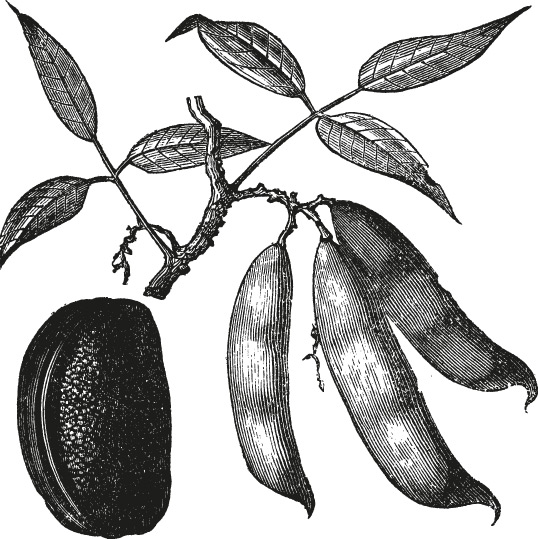 Calabar bean
Once the grant funding had expired, and despite efforts of those who championed his work, the Board of Trustees at DePauw would not allow Julian to be promoted to teaching staff. He left to pursue a distinguished career in industry. It is said that he was denied one particular position as a town law forbid 'housing of a Negro overnight.' Other companies are also said to have rejected him because of his race.
However, in 1936 he was offered a position as director of research for soya products at Glidden in Chicago. Over the next 18 years, the results of his soybean protein research produced numerous patents and successful products for Glidden. These included a paper coating and a fire-retardant foam used widely in World War II to extinguish gasoline fires. Julian's biomedical research made it possible to produce large quantities of synthetic progesterone and hydrocortisone at low cost.
Percy Lavon Julian | Editorial credit: spatuletail / Shutterstock.com
By 1953 Julian Laboratories had been established, an enterprise that he went on to sell for more than $2 million in 1961. He then established the Julian Research Institute, a non-profit research organisation. In 1967 he was appointed to the DePauw University Board of Trustees, and in 1973 he was elected to the National Academy of Sciences, the second African American to receive the honour.
He was also widely recognised as a steadfast advocate of human rights. Julian continued his private research studies and served as a consultant to major pharmaceutical companies until his death on 19 April 1975. Percy Lavon Julian is commemorated at DePauw University with the Percy L Julian Science and Mathematics Center named in his honour. During 1993 the United States Postal Service commemorated Julian on a stamp in recognition of his extraordinary contribution to science and society.