With the world still battling the Covid-19 pandemic, the global chemicals industry is also turning its attention on meeting a target of net zero carbon emissions by 2050, Sean Milmo reports
Corporate sustainability excellence – or lack of it – is increasingly being measured by criteria, such as environmental, social and governance ratings, drawn up by specialists in the investment sector. Crucially, investment communities, particularly in North America and Europe and in Asia's financial centres, will be more sustainability conscious. They will be as unwilling to invest in companies with poor sustainability performances, especially in relation to carbon emissions, as in companies with low profitability.
A key issue among both politicians and investors will be how much companies – especially state-controlled ones – will be allowed to offset below-average environmental standards against high financial returns.
'The future companies of the chemicals industry will look drastically different from today,' says Anthony Schiavo, senior analyst and lead author of a report by Lux Research on the chemicals and materials companies of 2040. '[Sustainability] will push the chemicals industry into a production paradigm that is smaller-scale, more distributed, local, and flexible. Techniques like chemical recycling and fermentation will be the major beneficiaries of this shift, as well as business models that enable more flexibility.'
And he warns: 'Companies that do not evolve and invest in sustainability initiatives and digital transformation will not survive.'
A major influence will be a variety of low carbon or renewable raw materials, which will create new value chains for the chemicals sector. A growing proportion of these raw materials will come from circular closed-loop recycling systems for the recovery of chemicals from waste to make new products. The big question is how radical the switch to renewable raw materials will be.
Will it lead, for example, to the phasing out of crude oil-based petrochemicals that first emerged after World War II to become the predominant feedstock for chemicals products across the world? Will other derivatives of fossil fuels like coal also rapidly decline? Will natural gas feedstock, with 50-60% lower CO2 emissions than crude oil, also be affected? Or will producers of fossil fuels and their chemical feedstocks find ways of maintaining these relatively high carbon-emitting businesses by offsetting their adverse effects with sustainability initiatives?
'Companies that do not evolve and invest in sustainability initiatives and digital transformation will not survive.'
Anthony Schiavo senior analyst, Lux Research
Large petrochemicals-refinery facilities with chemicals-output capacities of over 1m t/year would seem to be under the biggest threat. Or even they might survive due to new technologies.
'In 10-20 years, we will not be seeing any more new world-scale ethylene or large integrated refinery-petrochemicals complexes being built,' says Paul Hodges, Chairman of UK-based International eChem consultancy. 'Instead, chemical producers will rely on local processing and recycling centres for supplies of biomaterials, renewables and other raw materials. It will not happen overnight. It will be like seeing from the top of a hill where you want to get to on the top of another hill, but you have to go through a deep valley to reach that point.'
However, senior oil and petrochemicals executives are talking optimistically about the foundations of their businesses enduring for a considerable time. At the same time, they speak enthusiastically about the need to give priority to sustainability.
'As new energy technologies slowly grow their contribution in the evolving energy mix, existing energy sources will continue to play a key role for decades,' Amin Nasser, President and CEO of Saudi Aramco, the Saudi state and the world's largest oil company, told a China development conference in November 2020.
'That is why improving their carbon footprint is now a key worldwide economic and environmental imperative,' Nasser added.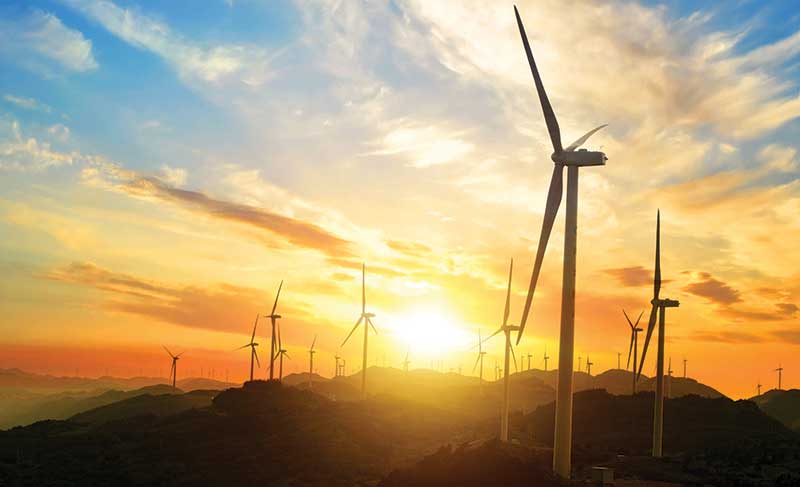 In September 2020, China's President Xi Jinping announced at the UN General Assembly that his country, the world's largest CO2 emitter, would aim to achieve peak emissions before 2030 and, as a long-term commitment under the 2015 Paris Agreement on climate change, carbon neutrality by 2060.
Although Saudi Arabia has been criticised by environmentalists for not doing enough on climate change, the country has set a target of 'avoiding' emissions of 130m t/year of CO2 by 2030 as a result of economic diversification and adaptation of existing operations. It is investing in renewable energy, such as solar power, while Saudi Basic Industries Corporation (Sabic), ranked among the world's biggest petrochemical producers, now majority owned by Saudi Aramco, is a leader in circular plastics made from chemical waste.
Through joint activities with Saudi Aramco and Sabic, China and Saudi Arabia are working closely together on new technologies for sustainability projects. One of these is the conversion of crude oil directly into chemicals (COTC), which could turn out to be among the most disruptive technologies over the next decades, although its impact on the carbon footprints of chemical products is unclear.
COTC complexes will be strongly competitive because – being highly capital as well as energy intensive – they require large-scale capacities. They will be able to produce substantial amounts of chemicals for bulk commodity markets such as plastics.
Already, recently built integrated petrochemical-refinery complexes in Saudi Arabia are able to convert up to 20% of the refinery output/barrel into chemicals against a global average of 6-10% with non-integrated refineries. With COTC technology this ratio can be raised to at least 40%. Output of high value aromatics can be as high as 70-80%/barrel.
By the 2030s, petrochemicals could account for as much as 40% of crude oil demand, according to UK-based consultancy Wood Mackenzie. IHS Markit, London, a business intelligence specialist, which is currently being merged with S&P Global of New York, estimates that COTC will on average double the profitability per barrel of crude oil of the global refinery sector.
ExxonMobil was the first to open – in 2014 – a commercial-scale COTC facility linked to a steam cracker at a refinery-petrochemicals complex in Singapore to produce olefins directly from crude oil. In 2020, it started constructing a petrochemicals complex at Huizhou, Guangdong, China, which will include a direct crude steam cracker.
ExxonMobil and Sabic are building a $10bn 50/50 joint venture petrochemicals complex at Corpus Christi, Texas, which is due to come on stream in 2022. It does not involve COTC technology. Instead, it is primarily a move to exploit cheap shale gas from the Permian shale basin, the world's largest, while representing a massive expansion by Sabic in the US.
The US shale gas boom, which has triggered a surge in petrochemicals investment in the country, is set to continue in the 2020s. 'The US has competitive advantages due to shale gas, (which) will be maintained,' said Kevin Swift, Senior Economist and Managing Director at the American Chemistry Council (ACC). 'We have over 345 projects valued at $207bn due to shale gas. And 69% of that is foreign direct investment (FDI).'
'US olefins capacity rose about 40% during the 2010s and most consultants see it rising slightly less than 20% in the 2020s,' Swift added.
Capital investment in US chemicals over the next few years is expected to rise slowly before picking up in the middle of the decade.
'By 2025, US capital spending by the chemical industry will approach $37.3bn, nearly three times the level of spending at the start of this last (investment) cycle in 2010,' says the ACC in a year-end 2020 outlook report. 'Capital spending for bulk petrochemical and organic intermediates, along with spending for plastic resins, will dominate.'
€750bn
Around 40% of a €750bn EU Covid recovery fund is being allocated to low-carbon and other green projects.
Circular arguments
Both the public sector and investors in the US are putting money into upgrading the country's recycling infrastructure, particularly to help create circular economy loops for transforming plastics and other waste back into chemical raw materials. This should help to offset some of the adverse environmental effects of petrochemicals expansions.
'There will be a swing to renewables as some customers and consumers prefer that,' says Swift. 'Non-petrochemical raw materials, eg bio-based, may capture some market share but it will still be small and minor.'
The US government is not giving the circular economy the same prominence as the EU and national European governments, although that might change under a President Biden administration, which will be much more radical on green issues than its predecessor.
The EU is aiming to be a champion of sustainability, especially in environmental matters, over the next few decades.
'Europe is well positioned to take on this role,' explains Hodges. 'Its chemical industry is not so dependant as other regions like the US on bulk petrochemicals, with the last ethylene cracker being built in Western Europe in the 1990s. It makes a greater variety of chemicals suitable for smaller-scale, more sustainable feedstock plants based on a variety of process technologies.'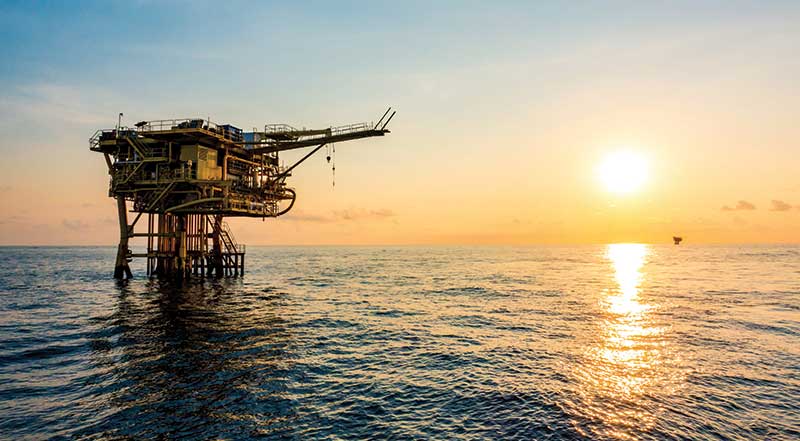 A European Green Deal, published in late 2019 by the European Commission, has become a framework for a series of policy and legislative initiatives covering a wide range of sectors. 'The EU must leverage the impact, the size and the integration of its (450m-strong) single market to set global standards,' says a European Commission Industry Strategy document. 'European industry cannot afford to simply adapt – it must now become the accelerator and enabler of change and innovation. Our industrial policy must help make this ambition a reality.'
Around 40% of a €750bn EU Covid recovery fund is being allocated to low-carbon and other green projects. These include battery and other technologies for electric vehicles whose European market share is predicted to treble to around 30% by the 2030s.
The Commission has also drawn up a chemicals strategy focusing not only the 'green transition' to low carbon, but also dealing more effectively with potentially dangerous products. Meanwhile, European industry has already been taking 'enabler-of-change' initiatives. BASF launched in 2020, for example, a circular economy programme with the aim of processing through pyrolysis 250,000t/year of recycled and waste-based raw materials as alternatives to fossil raw materials by 2025 (see p15).
'Companies that can provide solutions for the transformation to a circular economy will have a crucial competitive advantage,' Martin Brudermüller, BASF Chairman, told a virtual R&D press conference in December 2020.
Neste, the Finnish oil and biofeedstocks company, is aiming from 2030 to process through pyrolysis over 1m t/year of waste plastics into chemicals using upgraded purification and other new technologies. It has been forming alliances with technology, waste management and plastic converter companies.
75%
The EU together with the UK accounts for over 75% of global installed offshore wind power capacity, mostly in the North Sea.
Renewable power
Europe's major oil, gas and petrochemical players are taking steps to help lay the foundations for a low-carbon economy in the region by diversifying into renewable electricity generation. Renewable power could account for 17% of BP's revenues by 2030 and over 40% of its capital expenditure, according to analysts. Total is planning to increase its wind and solar capacity seven-fold to 35GW by 2025. The French company is also combining with Norway's state oil company Equinor and Shell in a giant carbon capture and storage project.
Among the energy renewables, wind power offers the biggest opportunities in Europe for establishing an electricity supply system, which will enable owners of electric vehicles, for example, to have carbon-free mobility from energy source to car engine. Europe is already the world leader in offshore wind power, both technologically and in terms of cumulative capacity. The EU together with the UK accounts for over 75% of global installed offshore capacity, mostly in the North Sea. This excludes the potential of wave and tidal power in which Europe is also a global technological leader.
As a source of chemical feedstock, the biggest potential is to use stored wind energy to make hydrogen through electrolysis. With the chemical industry being both a hydrogen producer and consumer, the potential for a decarbonised hydrogen supply chain is of big importance to chemical companies.
'Hydrogen could also become a major building block of chemical products with a low (global warming) footprint,' said the European Chemical Industry Council (Cefic) in a 2019 study.
However, the establishment of a hydrogen economy will require massive investment. The Commission refers to the need for a five-fold increase in EU offshore wind capacity to 60GW by 2030 rising to 300GW by 2050 to produce sufficient decarbonised electricity and hydrogen. It would mean 'a massive change of scale for the sector in less than 30 years, at a speed unparalleled by the past development of other energy technologies,' the Commission admits. With the additional expense of exploiting offshore wave and tidal power equivalent to around 10% more electricity generation, the total cost could be around €800bn.
It is more likely that hydrogen output will be steadily increased with the help of renewable offshore wind energy, but for many more years much of Europe's hydrogen requirement will come from the conventional sources of refineries and petrochemical plants. This raises the thorny issue for governments of how to deal with the lower cost of fossil-derived hydrogen, with its much higher carbon footprint. It could mean the building of low carbon economies will have to be accompanied by subsidies, discriminatory taxes and other measures to protect renewable raw materials and their derivatives.
Climate change initiatives related to raw materials for chemicals as well as a range of other products would be a matter of recurring disputes well beyond the 2050 deadline for zero emissions.
20%
Integrated petrochemical-refinery complexes in Saudi Arabia are able to convert up to 20% of the refinery output/barrel into chemicals against a global average of 6-10% with non-integrated refineries.
x2
Crude oil-to-chemicals could, on average, double the profitability per barrel of crude oil of the global refinery sector.
China steals the lead
Within the next decade, China is poised to become the dominant force in the global chemicals sector – a role played by the US in the second half of the last century due to its leadership in petrochemicals. China's position in global chemicals will be in line with that of its economy, which is now expected to be the world's largest, bypassing that of the US in 2028, says a report in December 2020 by UK-based thinktank Centre for Economics and Business Research (CEBR).
Its chemicals output has expanded rapidly over the past 20 years, increasing from a few percentage points global share at the turn of the century to 24% of world chemical sales in 2009 and 36% in 2018, double that of the EU, according to the European Chemical Industry Council (Cefic).
This share will rise even more strongly by the 2030s as, like the US did, China pursues an objective of gaining leadership in advanced and speciality chemicals. This will be consistent with its Made in China 2025 strategy, which involves 'taking the lead' rather than 'following the lead' to become a 'great power' in the chemicals and petroleum industry.
In the longer term, by the mid-2030s, China aims to become a setter of technical and quality standards for chemicals and other industrial products – a job done by the US in the 1950s/60s. A big difference with the US-led era is that China will be relying on a much wider range of chemical raw materials, rather than a single source like petrochemicals. Petrochemicals will figure prominently in China's portfolio, particularly if it exploits its achievements in developing crude-oil-to-chemicals (COTC) technologies.
China is also well advanced in the development of renewables and alternative non-fossil sources of chemical raw materials. A big challenge for the country is whether these will be sufficient to help it fulfil its commitment to reach net zero carbon emissions under the Paris Agreement by 2060. It will have to become far less dependent on coal for a start.
Greener standards
A looming area of controversy over green chemicals and materials and how they help to combat climate change is the standards and regulations used to police the new sector. These are needed to ensure the smooth operation of markets covering the chemicals and materials.
The European Commission made a start with its creation in 2018 of a technical expert group (TEG) on the taxonomy or classification of sustainable economic activities. But the TEG, which was replaced by a new expert group in 2020, primarily focused on the requirements of financial institutions involved in climate change and related projects.
The chemicals industry wants standards that offer technical and quality definitions like what is 'green', 'sustainable' and 'clean'. This is important for deciding what is tradeable, but also when applying for subsidies and other incentives.
Creation of standards could be particularly complex with chemicals derived from recycled waste. These usually require the use of additives during the recycling process, which can cause impurities. 'It will be difficult enough gaining agreement on these standards within the EU, let alone internationally outside Europe,' one chemicals executive remarked privately.
The EU is planning to establish a hydrogen economy based on 40GW capacity for renewable hydrogen electrolysers powered mainly by wind energy. But initially, because of costs, the vast majority of the energy will have to come from other sources including power from nuclear stations and natural gas. EU governments, politicians and NGOs are angry about this move, with natural gas already considered unacceptable despite having 50-60% lower carbon content than crude oil.