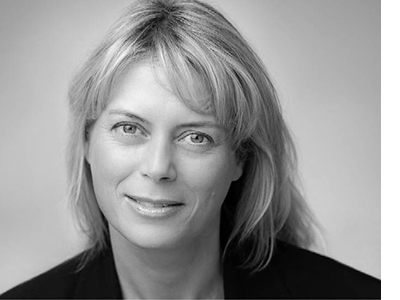 Sharon Todd | SCI Chief Executive
COP-27 is on us, and the organisers have stated their objectives: 'The hope is that COP27 will be the turning point where the world came together and demonstrated the requisite political will to take on the climate challenge through concerted, collaborative and impactful action.'
However, as delegates arrived in Egypt for the conference as C&I went to press in early November, global leaders are facing the prospect of serious setbacks in the drive for net zero. Countries reliant on Russian energy resources have had to urgently seek different suppliers to fulfil short-term energy needs, with many of the options available being completely counter to expressed climate change goals. The global turmoil has also exposed the reliance of some parts of industry to unreliable suppliers of fossil fuels and escalating costs.
As governments grapple with establishing new sources of supplies to cover the looming winter there is a real opportunity to use the crisis to accelerate the move to net zero over the mid-term. Accelerating the diversity in energy sources, including the adoption of renewables, would both build resilience whilst moving the industry towards net zero. Whether the current crisis precipitates this opportunity to be turned into real action is yet to be seen.
In an industry built on scientific innovation, we don't need reminding how big a part innovation plays in helping to mitigate emissions. From developing new improved materials for insulating homes and workplaces to renewable plastics and fuels and even – as the article on page 30 highlights – finding novel sources of nutritious proteins that don't require the rearing/slaughter of animals.
Good science, however, also requires good metrics. As consumers, we need credible and accurate data on which to make everyday decisions over what products we buy. Everything – from the choice of breakfast cereal to the food we eat, the clothes we wear and even what car we drive – has an environmental impact, including an associated product carbon footprint (PCF). But how exactly is that calculated? What parameters to include and which to leave out? Are all footprints calculated on a level playing field?
To date, at least according to the article on page 34 of this issue, it would appear the answer to this last question is a resounding no. Published footprints for high-volume commodities can vary by 30- 50%, while footprints for lesser-known products can vary by a factor of 2-3, analysis by chemical consultant and footprint expert Russell Heinen suggests. Calculating a footprint for just one chemical, meanwhile, can currently cost between $10,000 and $20,000 and take six to 18 months. Whilst there is progress on measurement there is still much to be done.
Initiatives such as the chemical industry coalition Together for Sustainability (TfS) are a step in the right direction. In September 2022 the coalition, including Henkel, Merck, BASF, and Bayer, launched a much-needed new guideline to harmonise Scope 3 emissions in the chemical sector. Scope 3 emissions, from supply chains, account for 77% of the $4.6tn chemical industry's emissions, but until now industry has been unable to agree how to measure carbon footprints from the many different types of chemical products, hampering progress on climate action.
The news followed the announcement earlier in the year by BASF, with a portfolio of some 45,000 products, that by year end it will supply customers with PCFs for its entire product line. And, as the article on page 34 points out, the other 36 members of TfS, such as Arkema, Bayer, Chemours, Dow, Henkel, LyondellBasell and Solvay, are all making similar moves.
The investment by these companies is significant and a great start, leading the way for industry, although there is much more to do.