Katrina Megget
A new forensic DNA tracking technique recently piloted in falsified medicines could be developed into a tool to identify the source of fake drugs and help bring criminals to justice. 
The pilot study, published in Scientific Reports, focused on environmental DNA (eDNA) – the genetic material released from organisms such as bacteria, plants, fungi, and animals into the environment. Increasingly used in forensic investigations for other crimes, eDNA can be characteristic of a particular location, area or season, which could provide clues to the location of a crime.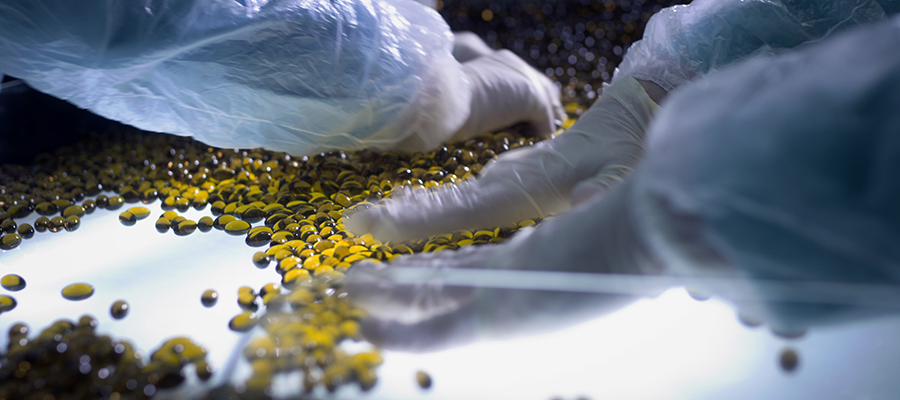 Falsified medicines are a global issue.
For falsified medicines, the researchers coined the term 'pharmabiome' to refer to the environmental biological signatures in pharmaceuticals that could reveal where fake medicines come from. 
'We hypothesised that these genetic signatures from the surroundings [via direct transfer or airborne dust] would be encapsulated within the blisters in and around tablets and would be characteristic of the environments in which ingredients and the finished product were manufactured,' says Paul Newton, an infectious disease physician and Head of the Medicine Quality Research Group at Oxford University, UK.
Using massively parallel sequencing (MPS) technology for in-depth forensic DNA analysis, the researchers compared the eDNA signatures from the blister packs of 38 artesunate antimalarial tablets from 11 samples collected from Southeast Asia, which included five genuine samples and six falsified samples.
The results of the DNA analysis showed significant differences in bacterial and eukaryotic DNA signatures between the genuine and falsified tablets and the different packaging types of falsified artesunate. Notably, there was a greater diversity of eDNA with the falsified drugs. Meanwhile, mitochondrial DNA analysis found human DNA, indicative of likely east Asian ancestry, in the falsified tablets.
The findings from the pilot suggest that an eDNA signal has the potential to be used as a forensic tool to shed light on the provenance of falsified drugs, and possibly identifying individuals involved in their production, say the researchers, including scientists from Flinders University, Australia, and from the Lao-Oxford-Mahosot Hospital-Wellcome Trust Research Unit in Laos.
'We are in the early stages of the research but believe this technique is worth investigating as a novel and relatively affordable means of estimating where falsified medicines and their ingredients come from and which different fake medicines come from the same source,' says Newton, who is now expanding the project with the University of Edinburgh, UK, to better understand the utility of analysing DNA as a tool for investigating falsified drugs.
WHO is releasing an urgent call to action to countries to prevent, detect and respond to incidents of substandard and falsified medical products.

🔗https://t.co/GnvqcUUC0e pic.twitter.com/nuVtHQfLHb

— World Health Organization (WHO) (@WHO) January 23, 2023
He believes the technique could help regulators and enforcement agencies to establish links between seizures and build a more complete picture of trade routes. Currently there are few forensic tools available for investigating fake drugs and little research to innovate new techniques, he adds.
The World Health Organization (WHO) estimates at least 10% of medicines sold in low and middle-income countries are either substandard or falsified, with malaria drugs among those most commonly falsified.  
In January 2023, WHO urged action from countries to do more to protect people from substandard and falsified medicines. 'WHO relies on countries to share information. Current testing and tracking techniques can always be improved,' a spokesperson told C&I.
The health body welcomed the research into environmental DNA, suggesting it could be a significant addition to current techniques. The spokesperson also noted that WHO was currently collaborating with Oxford and Edinburgh Universities on a falsified antimicrobial project that included using eDNA.