Sonali Raghanath was awarded a Seligman APV Travel Bursary to attend the International Congress on Engineering and Food (ICEF14) in Nantes, France. Read her report below.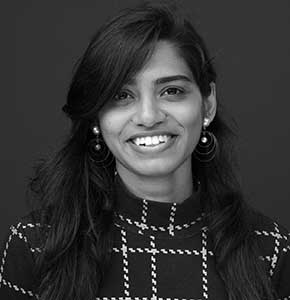 'I would like to express my sincere gratitude to SCI for awarding me the SCI Seligman APV Travel Bursary, which made it possible for me to be part of the ICEF14 conference in Nantes, France, from June 19-23, 2023. This conference, the International Congress on Engineering and Food (ICEF), is a global event that convenes food engineers and scientists every four years. This year, ICEF14 focused on the theme of "Sustainable food manufacturing for a resilient food chain," a critical topic in the post-pandemic era. I was privileged to represent my university and the United States as a delegate at this prestigious conference. As one of the few female students pursuing both engineering and science in the field of food technology, this opportunity holds great significance for me. It allowed me to share my expertise in Pulsed Electric Field and cold plasma technology and its applications in Dairy Protein processing with a global audience.
'Participating in ICEF provided a unique chance to immerse myself in emerging food technologies and collaborate with pioneering researchers from around the world. The Travel Bursary has been instrumental in building my professional network and expanding my knowledge in my Ph.D. research area. It has also propelled my career forward, positioning me as an expert in non-thermal processing methods. My contribution to the conference includes a poster presentation titled "Can nonthermal processing methods like pulsed electric field and cold plasma alter dairy protein functionality?" This presentation was under the Emerging Processes & Hurdles Technologies session. Engaging with professionals from diverse countries and scholars during this event was invaluable for my career development.
'As a graduate student, I aspire to participate in international conferences to showcase my talents and contribute to the field of food engineering. The SCI Seligman APV Travel Bursary has not only alleviated this challenge but has also empowered me to pursue my career goals. This conference serves as a platform for me to demonstrate my expertise and advance in my chosen field.
'In conclusion, the opportunity to attend ICEF14 has significantly contributed to my career path, allowing me to network with industry professionals, showcase my research, and work towards becoming a renowned food engineer and scientist. I look forward to participating in more conferences and continuing my journey of growth and development in the world of leading scientists and engineers. Thank you for SCI award committee for this opportunity and award.'
Sonali Raghanath
PhD Candidate
University of Minnesota
Related Links