21 May 2018
The eighth in its series, the Kinase 2018: towards new frontiers 8th RSC/SCI symposium on kinase design took place at the Babraham Institute, Cambridge – a world-leading biomedical science research hub.
Babraham Institute, Cambridge. Image: Wikimedia Commons
The focus of the event was to provide a space for the discussion of the ever-evolving kinase inhibitor landscape, including current challenges, opportunities and the road ahead.
A kinase is an enzyme that transfers phosphate groups to other proteins (phosphorylation). Typically, kinase activity is perturbed in many diseases, resulting in abnormal phosphorylation, thus driving disease. Kinases inhibitors are a class of drug that act to inhibit aberrant kinases activity.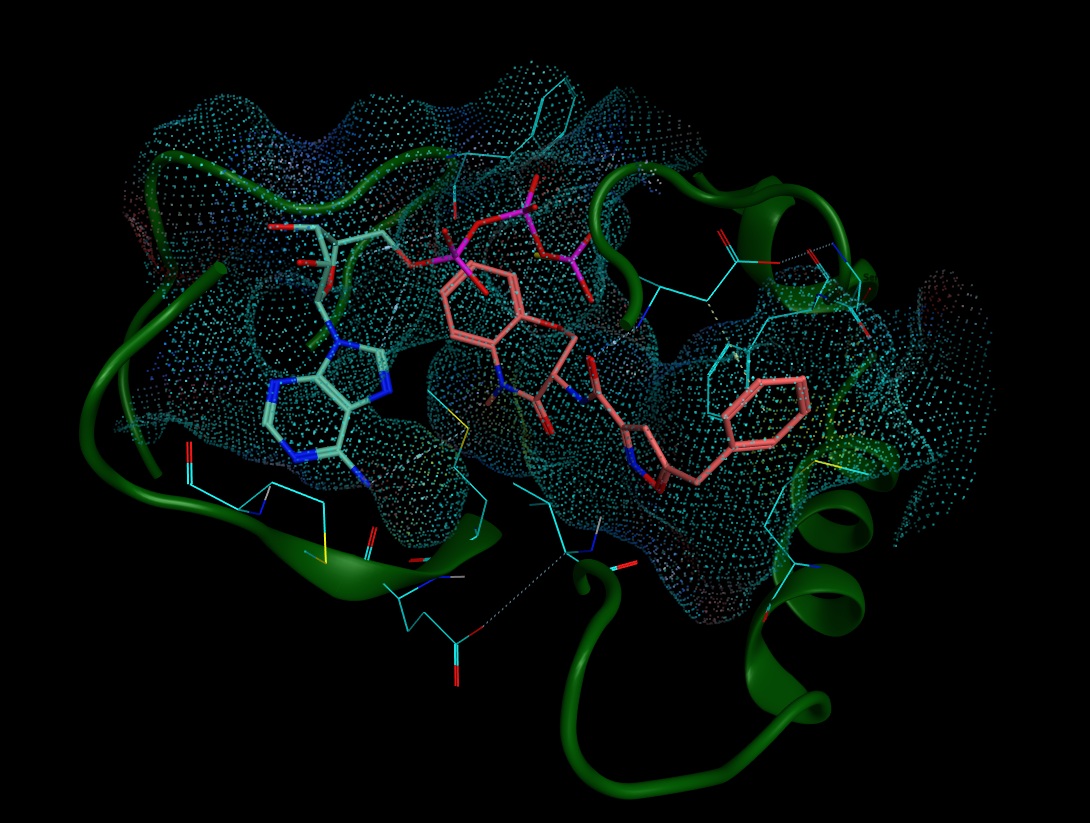 Structure of a kinase protein. Image: Image: Wikimedia Commons.

Over 100 delegates from across the world working in both academia and industry attended the event, including delegates from GlaxoSmithKline, AstraZeneca, Genentech, and Eli Lilly and Co.
The event boasted world-class speakers working on groundbreaking therapeutics involving kinase inhibitors, including designing drugs for the treatment of triple negative breast cancer, complications associated with diabetes, African sleeping sickness and more.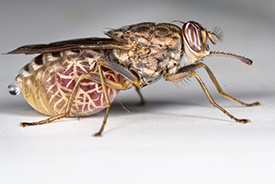 A tsetse fly that carries African sleeping sickness. Image: Flickr.

How can kinase inhibitors revolutionise cancer treatment?
The keynote speaker, Prof Klaus Okkenhaug from Cambridge University, spoke about how the immune system can be manipulated to target and kill cancer cells by using kinase inhibitors.
Klaus is working on trying to better understand the effects of specific kinase inhibitors on the immune system in patients with blood cancer.
He also explored how his work can benefit those with APDS, a rare immunodeficiency disorder, which he helped to elucidate on a molecular level.
Kicking off is @KlausOkken! #kinase2018 pic.twitter.com/3Ktbykb1hN

— SCI💡 (@SCIupdate) May 14, 2018
Solving graft rejection, one kinase at a time
Improving tolerance to organ grafts is at the forefront of transplantation medicine. James Reuberson from UCB Pharma UK, highlighted how kinase inhibitors can be utilised to improve graft tolerance.
James took the delegates on a journey, describing the plight of drug discovery and development, highlighting the challenges involved in creating a drug with high efficacy. While still in its infancy, James' drug shows potential to prolong graft retention.
Next up is James Reyberson @ucb_uk - who will be talking about treatments for transplant rejection! 🔬💊#kinase2018

— SCI💡 (@SCIupdate) May 14, 2018
Treatment of uveal melanoma: can kinase inhibitors help?
Julien Papillon flew in from the USA to speak about his group's work at Novartis, exploring the role of kinase inhibitors in the treatment of uveal melanoma, a rare cancer of the eye. There are approximately 2,000 patients diagnosed in the US annually - once metastasised, patients have a very poor survival rate.
Julien described his group's discovery of a kinase inhibitor, NVP-LXS196. Initially, the drug caused gastrointestinal irritation, although Julien's team is currently fine-tuning the drug to improve tolerance. Currently, the drug is in clinical trials for metastatic uveal melanoma.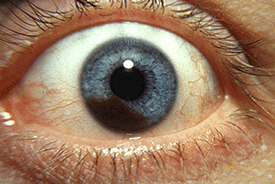 Uveal melanoma. Image: Flickr.

Kinases in diabetic kidney disease
Approximately 1 in 17 people have diabetes in the UK, both diagnosed and undiagnosed. David Ebner from Pfizer USA, focused his talk on how his work can transform the lives of patients with diabetic nephropathy (DN), commonly known as diabetic kidney disease, a complication that occurs in those with diabetes.
He explained how he and his team are working on optimising the rate in which a preclinical drug candidate is cleared from the blood by the kidney.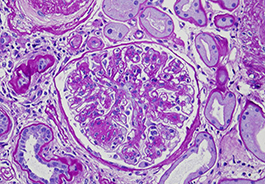 Diabetic nephropathy. Image: Flickr.

Kinases are one of the most extensively sought-after target in medicinal chemistry research. Currently, there are only a handful of FDA-approved kinase inhibitors. While clinical data shows promise in the healthcare space, additional work is needed to develop and design the next generation of kinase inhibitors.
By Dilen Ghetia
Related links: