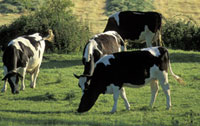 Feeding as many as 9bn people on our planet by the year 2050 may be the world's biggest challenge yet – and it will involve using less chemicals, reports Cath O'Driscoll
Since the start of the agricultural or green revolution of the 1960s, gross world food production has grown from 1.84bn t in 1961 to 4.38bn t in 2007. And, despite a more than doubling of world population from 3bn in 1960 to 6.7bn in 2009, per capita agricultural production has continued to outpace population growth.
Meeting the grand globalfood challenge
But these gains in productivity – cited in the UK Royal Society's Reaping the benefits report in November 2009 – have come at a price. Agriculture currently consumes around 70% of the world's increasingly scarce water resources, contributes 30% of man-made global greenhouse gas emissions, and continues to threaten biodiversity through the impacts of monocultures and agricultural run-off.
And while crop yields are still increasing, scientists warn that the rate at which some yields are going up is slowing down and won't be sufficient to keep pace with burgeoning population growth. By 2050, it is estimated that there will be around 9bn people on the planet and, with limited acreage available to grow extra crops, productivity will need to increase by 50% if global food shortages are to be averted.
In Sub-Saharan Africa, the problem is even more acute, says Denis Kyetere, chairperson of the Forum for Agricultural Research in Africa, speaking at the British Crop Protection Conference (BCPC) conference also in November: food demand is expected to double in the region by 2015 against the level in 2000.
In the UK, the authors of the Royal Society report are calling for a massive £2bn cash injection over the next 10 years to fund a 'Grand Challenge' research programme aimed at addressing global food security. 'We need to take action now to stave off food shortages. If we wait even five to ten years, it may be too late,' warned David Baulcombe, who chaired the report.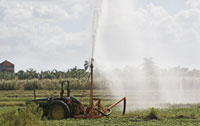 A reduction in meat and dairy consumption is inevitable, according to Tim Lang, a former hill farmer in Lancashire and now commissioner for natural resources and land use at the UK's Sustainable Development Council. Speaking at a Westminster forum on the environmental impact of food and drink in November 2009, Lang pointed out that despite the increasing weight of evidence against eating too much saturated fats, western diets have continued to see intake of meat and dairy produce rise. A controversial UK government-backed report in The Lancet the following day called for a 30% cut in the number of farm animals bred for meat in the UK, which the researchers argue could lead to a significant reduction in heart disease, as well as helping to reduce greenhouse gas emissions.
Worldwide, livestock production has increased dramatically since 1961 – seeing a 4.4-fold increase in numbers of chickens, a 2.4-fold increase in pigs and a 0.4-0.5-fold increase in cattle and buffaloes and sheep and goats, according to the Royal Society report. Already, more than a third of the world's grain is fed to domestic livestock and this figure is set to grow even bigger as developing nations increasingly look to adopt a more western diet.
At the BCPC conference in Glasgow, international agriculturalists came together to tackle the problem from a different angle. Genetically modified crops, nanotechnology, biological, organic and nonchemical methods of crop production were all thrown into the mix as possible ingredients in a new greener agro-industry. In Europe, conference speakers warned that the industry's ability to deliver the required crop productivity gains are threatened by incoming regulations, which could see losses of even more agrochemicals vital to food security and for keeping at bay the very real danger of developing pest resistance.
In 1993, there were 950 active agrochemical substances available for EU farmers, against 340 today, said Dave French, head of product registration at Syngenta. Estimates predict that another 20 to 40 actives will disappear as a result of the revised 91/414 regulation, leaving 300 actives by 2014. Minor crops, such as strawberries and apples and beans, will be particularly hard hit, and a greater reliance on imports is a likely consequence, French believes. It currently takes around six years and costs £150m to get a new agrochemical active onto the marketplace, which. he argued, would not be economic for minor uses.
The push towards using fewer chemicals is also being driven by Europe's sustainable use directive, which will likewise have a big impact on fruit producers, says Dow Agrosciences' research scientist Andy Leader. By 2014 all farmers must implement integrated pest management (IPM) approaches with a strong preference for nonchemical methods of pest control. However, many of these non-chemical methods are not without their own problems, according to BASF's spokesperson on crop protection, Paul Leonard; a study of the impact of deep furrow plowing on earthworm populations saw a 60% reduction in worm burrows that took six years to recover to previous levels, he noted. 'We have invested 100s of millions of dollars in understanding risks of chemical pest control, so we must be very careful that we don't throw the baby out with bathwater to move to non-chemical methods that are untried and untested.'
Zone of production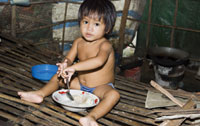 In the US, Daren Coppock of the National Association of Wheat Growers (NAWG) warned that farmers are currently seeing a long-term decline in acreage and production of wheat – traditionally one of the country's biggest harvests – attributable to a move to more profitable crops, such as corn and soya beans. While wheat production is rising globally, Coppock noted that yields are not rising fast enough to keep up with the 50% productivity gains required by 2050. Based on current trends there would be a shortfall of 380m t wheat, Coppock said, adding that in the US: 'yield growth is not keeping pace with other crops. Every year excluding two wheat gains have been falling behind corn and soya'. The NAWG's goal is to raise wheat yields by 20% by 2018, he said, adding: 'Biotech is not only component but will be important…technology in all shapes and sizes will be essential.'
Worldwide, meanwhile, crop growth models combined with climate change models reveal that the effective 'zone of production' for all of the major cereal crops will contract significantly, according to Peter Gregory, chief executive of the UK's Scottish Crop Research Institute. At the same time, Gregory pointed out that increases in the yields of wheat and rice no longer going up at anything like rate they were using conventional breeding technologies.
Modeling the effects of the weather on crops, pests and diseases to determine the critical thresholds above which pesticides should be sprayed is increasingly important, pointed out Rosemary Collier of the UK's University of Warwick. Seasonal variability is expected to be even more of a problem for farmers as the world's weather systems become more volatile, she added, noting that 'life will get harder for farmers and growers' as 'we are still not good at forecasting the weather'.
Water scarcity, meanwhile, is likely to be an even bigger threat to crop productivity. Agriculture consumes on average around 70% of the world's freshwater withdrawn for human use, while by 2030 the WWF estimates that the global average water withdrawal for irrigation will have grown by 14%. The World Bank reports that 80 countries already have water shortages while more than 2bn people – 40% of the world's population – have no access to clean water or sanitation.
While the most severe effects of water shortages are likely to be felt across the developing world such as in India, which is already experiencing a rapid deterioration in water quality, even farmers in Europe and the US are now feeling the effects of water stress. In California's San Joaquin Valley, says Jason Peltier, chief deputy general manager of the US Westlands Water District, a once-thriving agricultural belt is now drying up and farm workers are being laid off after severe restrictions on the amount of water withdrawn from the neighbouring river delta to irrigate crops. The consequence of a bid to protect fish stocks in the delta, Peltier cited a headline in the LA Times which reported that 'Despair flows as fields go dry and unemployment rises'.
New and more sustainable technologies will be essential in overcoming some of the problems, said Julian Little of the UK's Agricultural Biotechnology Council – but they take time to develop. He pointed, for example, to recent drought-tolerant maize varieties, which were 10 years in development. Alongside GM crops, meanwhile, novel nanotechnology-based agrochemical formulations as well as natural biopesticides may also play a role in lowering chemical inputs, as will sensors and other systems for the faster and more reliable detection of plant stresses, including threatened pest resistance.
'Initially biopesticide manufacturers were quite evangelical – all about replacing conventional pesticides,' says Marcus Meadows-Smith, ceo of California based AgraQuest: 'Then came a wave of softer IPM programmes and now low chem. approaches.' For many high value crops, for example, Meadows-Smith pointed out that farmers will typically use five fungicide sprays per season: 'If we could replace one of these with a biopesticide, we could get 20% reduction in pesticide use; two would give 40% pesticide reduction.' The current market for biopesticides is around $1bn, but this is expected to grow to $10bn in the next 10 years, he added.
Ultimately, however, meeting the global food challenge will also have consequences for all of us, warned the Royal Society for the Protection of Bird's director of conservation Mark Avery. Around a third of the food we eat in the UK – and 40% of that in restaurants – is currently thrown away, while even in the developing world vast amounts of food are left to go off during storage and transportation before it reaches the people that need it, Avery pointed out. Meanwhile, the Earth's available land area is increasingly in demand not only for food but also to grow energy crops and for housing and other infrastructure. Faced with a global food crisis, it is not just meat that may be off the menu – at least on certain days on the week - but we may also need to consider whether we should be growing tobacco, or grapes for wine production, Avery said.