Your weekly digest of policy news, funding competitions, and calls for evidence.
What's been in the news?
European Innovation Council initiates start-up champions
The European Commission's European Innovation Council has awarded €363 million of funding for start-ups working on breakthrough innovations in healthcare, digital technologies, biotechnology and others. The funding will be awarded through the European Innovation Council (EIC) Accelerator. Start-up companies are based in Belgium, Denmark, Finland and France, Germany, Ireland, Israel, Italy, Lithuania, Netherlands, Norway, Portugal, Slovakia, Spain and Sweden.
Mariya Gabriel, Commissioner for Innovation, Research, Culture, Education and Youth, said: 'The EIC Accelerator is a unique European funding instrument of the European Innovation Council. It supports the development of top-class innovations through crowding-in private investors and offers a portfolio of services to support their scaling-up. With the European Innovation Council we aim to bring Europe to the forefront of innovation and new technologies, by investing in new solutions for the health, environmental and societal challenges we are facing.'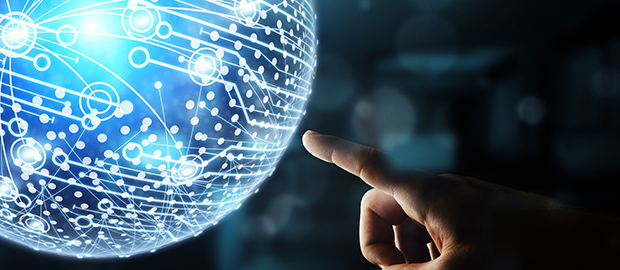 December 1st Bright SCIdea registration deadline approaching
Students looking for proof that it makes business sense to enter SCI's annual Bright SCIdea entrepreneurship challenge need look no further than COP26. Past Bright SCIdea winner Dr Natasha Boulding was part of SCI's young scientist Next Gen debate held at COP26.
During the panel debate, Natasha explained how she had turned her business plan into reality. She is now co-founder and CEO of Sphera Limited in Durham – a speciality materials company in the construction sector focussing on sustainable, low-carbon material alternatives to help in the race to Net Zero.
This year's Bright SCIdea challenge has seen a surge in international applications as university students prepare business plans for the £5,000 prize.
Registration closes on 1 December but business plans do not need to be submitted until 11 February 2022. Shortlisted teams will then be invited to the Final on 15 March 2022.
The free, accredited business training for those registered started last week. Round two of the training is open to all teams registered by Thursday 2 December. Sessions will include business insight from Lucinda Bruce-Gardyne, founder of Genius Foods, Martin Curry from STEM Healthcare on Managing the Money and Neil Simpson from Borchers on marketing and branding your idea.
The competition is open to teams of 3-4 university students (both undergraduates and post-graduates) with a scientific idea for a product or service that could be commercialised to benefit society.
Learn more about the Bright SCIdea Challenge on our Bright SCIdea page.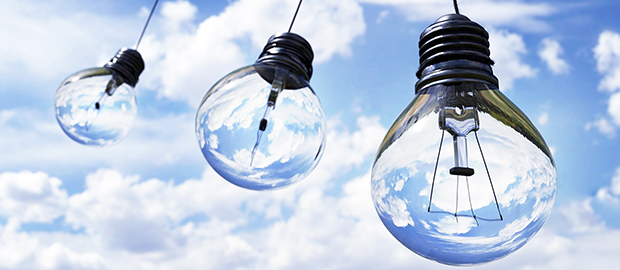 Supply chain pressures to be addressed
The UK Chancellor, Rishi Sunak, in agreement with G7 Finance Ministers, will initiate the monitoring of global supply chain pressures following on from the disruption during the pandemic, as well as seeking to build a more resilient system. Measures to build resilence l include support for businesses in the transition towards a high-skill, high-wage economy.
It was also announced that the UK will commit over £1 billion worth of Special Drawing Rights to support vulnerable countries to help with green and sustainable economies.
In similar news, the UK Government is seeking views from industry to inform its understanding of supply chain cyber security issues to identify the support required. Further information about this call can be found in the policy paper on the Government website.

UK trade negotiations
Submissions are welcomed on UK trade negotiations with the EU including views on the objectives of the Department for International Trade for Free Trade Agreement negotiations.
Deadline: 31 December 2021
Further information can be found on the UK Parliament Committees inquiries website.

Horizon Europe
To find more on eligibility for Horizon Europe funding for your sector, you can view the national contact points on the UK Government website and search for the European Funding and Tenders on the European Commission website.
Further information on the UK's association to Horizon Europe can be found on the European Commission website.
Further information on the SME and start-up fund can be found on the European Commission website.
Driving the Electric Revolution – PEMD Skills Hub
UK registered organisations can apply for up to £1 million from Driving the electric revolution for the development of a Power Electronics, Machines and Drives skills hub. Projects must start by 1 April 2022 and can claim a grant of up to £1 million.
Deadline: 15 December 2021
EUREKA GlobalStars Taiwan digital industrial collaborations
UK businesses can apply for funding through Innovate UK for collaborative R&D projects focused on industrial research. Grants are available for a total of up to £300,000 for each project which must last between 3 and 24 months and start by 1 August 2022.
Deadline: 15 December 2021
Innovate UK Smart Grants: October 2021
UK registered businesses can apply for a share of up to £25 million for game-changing R&D innovation. Funding is awarded as a grant through Innovate UK and projects must start by 1 July 2022 and include one micro SME or SME.
NATEP helping SMEs innovate in aerospace - Autumn 2021
UK registered businesses can apply for a share of up to £2.5 million as part of the ATI Programme. Industry-led civil aerospace collaborative R&D projects must last between 12 and 18 months and end by 31 March 2024.
Deadline: 12 January 2021
Made Smarter Innovation: Sustainable Smart Factory
UK registered businesses can apply for a share of up to £20m as a grant for digital innovation projects. Projects must use digital innovations to deliver sustainable solutions and have eligible costs between £1-8 million.
Deadline: 26 January 2021
You can find further details of the funding calls on the Government website.