Mark Vergnano, awarded the 2022 SCI Chemical Industry Medal, has just stepped down as the CEO of Chemours. After six years leading the DuPont spinout, Mark shares his thoughts on leadership, leaving the business in good hands, and the importance of using influence for positive change.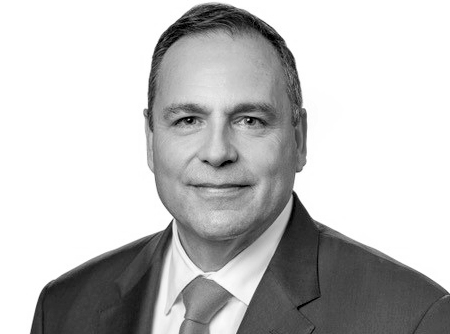 Mark Vergnano is clearly a man with boundless energy, ready to take on any challenge... and win. This was certainly his mindset when he led Chemours and its talented employees out from under the wing of DuPont in 2015, and three years later turn it into a Fortune 500 company.
Even though he had been with DuPont for many years, he knew that leading its new spinout was not going to be easy. 'I certainly had a good insight into what I was taking on. For several years, as DuPont's Executive Vice President, I led a team evaluating what the options were for the chemical division. On presenting the options to the board, a spinout made sense. The company was big enough, had a good customer base, along with very talented employees.'
Mark describes Chemours as 'a start-up company with a 200-year head start'. Leading a spinout the size of Chemours, he notes, is not for the faint-hearted. Mark explains that openness and a willingness to listen, often seen as soft skills, were paramount. 'During the transition phase, while still effectively part of DuPont, we had to begin the process of establishing the Chemours culture. What did the new company want to take from its parent, while forging new ideas and pathways to establish the business for a successful and healthy future?'
SETTNG OUT THE VISION
'Culture is very important to me,' Mark says. 'A company's culture comes from the top. Chemours was spun out from a business that had a strong belief in ethics and safety, so this was non-negotiable for the new company. But Chemours was now smaller and I wanted to ensure that we could empower our staff to make decisions and where possible help them execute those decisions.'
Mark explains that having a small number of priorities helped with transitioning the business. 'Chemours has three priorities. The first is customer focus – we want to ensure that we meet their needs and provide solutions. The second is that we want staff to feel like they are also owners. Chemours is now a smaller, more agile business and we want to empower our teams to execute, where possible, their ideas. The third priority is communication. We wanted to be, and are, a transparent and open business where everyone has the possibility to share their concerns and their solutions.'
Of course, in such a monumental transition, not everyone will want to be part of the new venture. 'Retaining the businesses' great staff was a top priority for me. But I realised that not everyone would be as invested in the company's new future. Indeed, a piece of advice I was given was that one-third of the team will go with you, one-third will sit on the fence but need convincing and the final third cannot be convinced. So, the advice was to focus on the first two thirds. The company had gone from 10,000 staff to 7,000, so the ratio has pretty much played out.'
Chemours is now a Fortune 500 company, which Mark attributes to great employees and clear vision. 'A clear vision is crucial, as is doing things that align with the vision,' Mark says. 'It doesn't matter if you are spinout or an entrepreneur leading a start-up, your vision sets the course of your company. Decisions are based on your vision and if people are clear on the vision, then they are more likely to understand the decisions that a company makes.'
Mark has now stepped down as CEO of Chemours, but as is his open style, he told the board of his decision to move on during 2020. 'I didn't want to be working as a CEO up to my 65th birthday, and I think the board were somewhat surprised. But this provided a great opportunity to set in train the necessary succession planning, with Mark Newman now in place as Chemours' CEO.' Indeed, Mark Newman's appointment was an important decision for Mark, as it aligns with his strong belief that diversity is the essential for any company to thrive. 'Mark is one of very small number of black CEOs of a Fortune 500 company, and our top leadership team is now close to 50% women,' Mark says.
'WHAT ARE WE GOING TO DO ABOUT THIS?'
Taking his beliefs one step further, Mark is now focusing on furthering diversity in the chemical sector. He admits that while he has always championed diversity and inclusivity, the decision to establish two organisations which focus on promoting STEM and recruiting from underrepresented communities came from a moment of introspection. 'Having grown up in the era of Martin Luther King and John F Kennedy, seeing what they stood for, and the progress made in civil rights; the murder of George Floyd and the movement that came out of it made me realise that there was still a great deal to be done.'
To this end, Mark became instrumental in setting up two organisations. The Vergnano Institute for Inclusion at the University of Connecticut School of Engineering, and the Future of STEM Scholars Initiative (FOSSI) of which Mark is Chair. Both organisations focus on bringing people from underrepresented communities into STEM.
'As chair of the American Chemistry Council, I didn't want the members to write another letter on issues brought to the surface by the terrible events of May 2020, so my question to them was: "What are we going to do about this?" I felt, along with the ACC members, it was crucial that we used our influence to make a positive change. So, the Chemours Company, the American Institute of Chemical Engineers, the American Chemistry Council and HBCU Week Foundation became the initial sponsors of FOSSI, of which I am very proud to be Chair. The Vergnano Institute is something myself and my wife Betsy are also very proud of; it supports underrepresented students with scholarships, mentoring, leadership development and internships. The goal is to attract diverse students into the field of engineering and help them successfully matriculate through their four years and end up with either a great job in industry or advance to a graduate programme.'
Mark's record of leadership and success should leave no doubt that his 'second career' will have a huge impact, setting a new and diverse generation on paths of their own success, in a sector with global impact.
To read more on Mark Vergnano, awarded the 2022 SCI Chemical Industry Medal, see our C&I Issue 4, 2022 (hardcopy only).
Related Links: