Your weekly digest of policy news, funding competitions, and calls for evidence.
What's been in the news?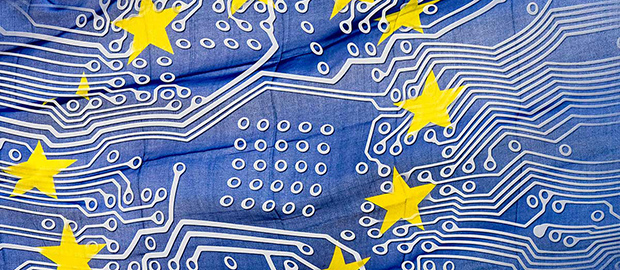 UK government launches dispute resolution for access to EU science programmes
The UK government has launched dispute resolution proceedings with the European Commission in relation to the UK's access to EU science programmes. The so-called 'formal consultations' are aimed at concluding the ongoing delays to the UK's participation in several science initiatives including Horizon Europe. A formal consultation is a mechanism set out in the UK-EU Trade and Cooperation Agreement (TCA) to resolve disputes between the UK and EU.
The government said that access to a range of EU science and innovation programmes was negotiated as part of the TCA in 2020. However, to date 'the EU has still refused to finalise UK access, causing serious damage to research and development in both the UK and EU Member States', a government statement said.
In launching the dispute resolution proceedings, the government said that it hoped to 'encourage the EU to abide by their obligations in the deal'. Graham Stuart, the government's Minister for Europe said: 'It is disappointing that the EU has not facilitated UK participation in the agreed scientific programmes, despite extensive UK engagement on the issue. Now more than ever the UK and the EU should be working together to tackle our shared challenges from net zero to global health and energy security […]'
---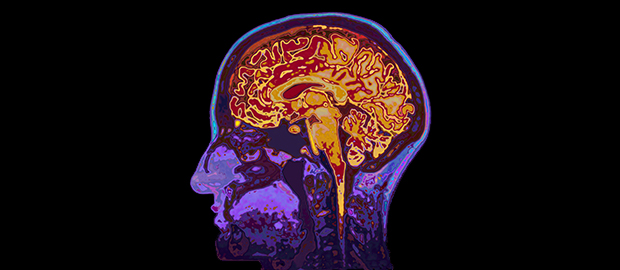 Dame Barbara Windsor Dementia Mission launched
The UK government has launched a mission to tackle dementia named the 'Dame Barbara Windsor Dementia Mission'. The government has pledged to double research funding for Dementia to £160 million a year by 2024.
The new taskforce, inspired by the Covid Vaccine Taskforce, will bring together industry, the NHS, academia and families living with dementia to accelerate dementia research. The mission will ringfence £95 million to boost the number of clinical trials and research projects to help achieve the £160m goal by 2024.
Health and Social Care Secretary, Steve Barclay, said: 'By harnessing the same spirit of innovation that delivered the vaccine rollout, this new Dementia mission, backed by £95 million of government funding, will help us find new ways to deliver earlier diagnosis, enhanced treatments and ensure a better quality of life for those living with this disease, both now and in the future.'
---

Bivalent Covid-19 vaccine approved to tackle Omicron variants
Researchers and scientists have been working to adapt the Covoid-19 vaccine so that it is effective against Omicron. As of last week, the new Moderna vaccine has been approved for adult booster doses by the Medicines and Healthcare products Regulatory Agency (MHRA) and has been endorsed by the UK government's Commission on Human Medicines.
This 'bivalent' vaccine targets the original 2020 virus and the other 50% targets Omicron, with a good effectiveness against the Omicron sub-variants BA.4 and BA.5.
Professor Sir Munir Pirmohamed, Chair of the Commission on Human Medicines said: 'The virus, SARS-CoV-2, is continually evolving in order to evade the immunity provided by vaccines. This novel bivalent vaccine represents the next step in the development of vaccines to combat the virus, with its ability to lead to a broader immune response than the original vaccine.'
---

My Science Inquiry
The Commons Science and Technology Committee has launched an open call for topics of inquiry in science and technology, particularly views from members of underrepresented groups in STEM.
Deadline: 9 September 2022
---
Greenhouse gas removals (GGR) business models
The Department of Business, Energy & Industrial Strategy is looking to set out the Government's initial proposals for a business model to support deployment of engineered Greenhouse Gas Removal (GGR) projects. They are seeking views on the early proposals, the main design elements of the business model, and options for developing a market for negative emissions in the UK.
Deadline: 27 September 2022
---
UK-EU trading relationship
The International Trade Committee has launched an inquiry into the UK-EU trading relationship and is seeking views on issues relating to trading arrangements such as the impact on businesses and other stakeholders.
Deadline: Open for submissions
Further information can be found on the UK Parliament website.
---

Horizon Europe
To find more on eligibility for Horizon Europe funding for your sector, you can view the national contact points on the Government website as well as search for the European Funding and Tenders. Further information on the UK's association to Horizon Europe is available in the UK participation in Horizon Europe document.
Further information on the SME and start-up fund can be found on the European Commission website.
---
Horizon Europe Guarantee
This funding is to deliver the UK government's Horizon Europe guarantee, open to UK-based organisations successful in the first and second wave of Horizon Europe grant awards.
Deadline: No submission deadline
---
Knowledge transfer partnerships (KTP): 2022 to 2023 Round 3
UK-registered academic institutions, RTOs or Catapults can apply for a share of up to £9 million to fund innovation projects with businesses or not for profits. Organisations must be a UK-registered higher education or further education institution, research and technology organisation (RTO) or Catapult.
Deadline:14 September 2022
---
Farming Futures R&D Fund: Sustainable farm-based protein, feasibility studies
UK-registered organisations can apply for funding of up to £12.5million as a grant across the two strands of this competition. Funding is from the Farming Futures R&D Fund. Project costs must be between £200,000 and £500,000 and start by 1 April 2023, lasting up to 24 months.
Deadline: 21 September 2022
---
Zero emission road freight hydrogen fuel cell truck demonstration
UK-registered organisations can apply for a share of up to £140 million to demonstrate hydrogen fuel cell trucks. Projects must start on 1 March 2023 and have total grant funding request between £20 million and £90 million.
Deadline: 12 October 2022
---
Biomedical Catalyst 2022 Round 2: Industry-led R&D
UK-registered SMEs can apply for a share of up to £25 million through Innovate UK to develop innovative solutions to health and healthcare challenges. Total project costs must be between £150,000 and £4 million and not exceed a grant request of £2 million.
Deadline: 12 October 2022
---
You can find further details of the funding calls on the Government website.