7 Jan 2014
Happy New Year. 2014 has blown in with a flourish with heavy rain and winds seemingly set to continue for some time yet. We hope our members have escaped the worst of these gales and floods.
January is a time for reflection on progress made in 2013; a number of successful events, the David Miller Award plus the progress made by the Horticulture Innovation Partnership and the UK Plant Science Federation noted in the News from our Associates below.
Our first event for 2014 will be the Professional Horticulture Group South West Conference to be held at Bridgwater College, Cannington on 12 February entitled 'Managing Green Space in a Time of Austerity'. Three excellent speakers have been assembled for this meeting and we hope to see some of you there.
This month also sees a change at SCI HQ with the arrival of our new Executive Director, Juliet Corbett, to whom we bid a warm welcome and look forward to working with her. Sadly she arrived to a building site in Belgrave Square but the refurbishment works are now well underway and should be completed by mid-summer.
Editor
Theobroma - food of the gods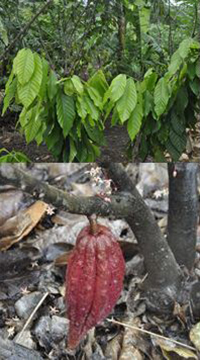 On a recent trip to Mexico's Yucatan peninsula, we came across the 'Ecomuseo del Cacao' at Plantation Tikul. This cocoa plantation is a new venture, started in 2008, with an aim to produce 1.2 tonnes of criollo chocolate per hectare per year. Over 100,000 trees have been planted on 300 hectares and the owners aim to farm organically.
The Criollo cultivar group of Theobroma cacao is the most prized, rare and expensive cocoa bean and was the one historically used by the Mayan people. However, it also has low resistance to disease and today represents only 5% of international cocoa production. There are two other cultivar groups: the Forastero group of hardier trees than the Criollo and therefore less expensive cacao beans and the Trinitario group - a hybrid of Criollo and Forastero, which is used in roughly 10% of chocolate.
Upper picture: young cacao bushes
Lower picture: A ripening cacao fruit - the tiny white cauliflorous flowers also visible.
Plantation Tikul is the only cocoa plantation in the state of Yucatan - the owners themselves admit that the states of Chiapas and Tabasco are the traditional locations of cocoa plantations in Mexico as they receive higher rainfall. A state-of-the-art irrigation system has been installed in order to capture water when it rains and distribute across the plantation when dry. An uphill struggle perhaps then to achieve their aims?
The visitor centre at the Ecomuseo sits at the entrance to the plantation and takes the visitor on a tour around a portion of the plantation with interesting information panels located at intervals along the way, along with more extensive interpretation stops in walk-through traditional dwelling houses. There is also a range of plants native to the Yucatan growing alongside the Theobroma saplings, all planted underneath taller trees, providing the shade needed by the cocoa plants.
The interpretation is well presented in both English and Spanish and it leads you through the traditions and history of the cocoa bean, the cultivation and processing, right up to modern day science. You learn about the plants, the pests and diseases that affect them and are enlightened by some scary facts about how much chocolate is eaten per year on average by some of the Swiss! You also get to sample some traditionally prepared hot chocolate along the way and if you are really lucky you may get to see a ceremony performed to ensure good rains and crop for the plantation.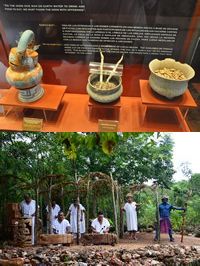 The museum itself was inaugurated on July 5th 2011 and it still has the feel of a new museum about it. The project has been developed in collaboration with a Belgian chocolate company, Belcolade with the principal aims to:
Conserve Criollo varieties indigenous to Mexico
Respect the flora and fauna indigenous to the region through a sustainable cultivation of organic products in the tropical forest
Provide local villagers with good jobs, with full health, retirement, vacation benefits together with a living wage
Promote the cultivation and consumption of Mexican Criollo cocoa
Upper picture: A display in the museum
Lower picture: A re-enactment of a Mayan tea ceremony
The young trees on the plantation are already producing flowers (cauliflorous - growing directly from the trunk and branches) and subsequent cocoa pods, but it looked like they still have a way to go to achieve their aimed yield. However, it's worth seeing the plants growing in the same place as learning about the process of making chocolate.
It certainly makes for an interesting stop along the Puuc route, between the Mayan ruins the area is famous for.
Pictures by Alison Foster and Greg Challis
Alison Foster
Oxford Botanic Garden
Plant of the Month
Viburnum x bodnantense 'Dawn', Caprifoliaceae AGM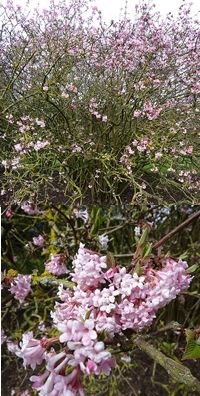 A must for the winter garden, this large shrub is the result of a cross, performed in the 1930's at Bodnant Garden in North Wales. It was not the first time the cross had been made, but it was the first time the resulting plants were deemed better than the parents. In 1933, Charles Lamont, assistant curator at the Royal Botanic Gardens, Edinburgh, crossed Viburnum farreri with V. grandiflora, but deemed the progeny no better than the parents. There is now a cultivar of this hybrid species named for Charles Lamont.
The Royal Horticultural Society has given an Award of Garden Merit (AGM) to the cultivar 'Dawn' and Bodnant Garden was given to the National Trust in 1949.
Viburnum is a genus of around 150 species growing mainly in temperate parts of Asia and North America. The plants often have fragrant flowers and this cultivar is no exception. The leaves fall in the autumn once they have turned a burnished red/brown. Flowering then commences from late autumn through to early spring, more prolifically during milder spells through the winter. The flowers open pink and fade through to white but remain very fragrant. It is best grown against a dark background in order to fully appreciate the flowers on their bare stems, or else close to a path in order to inhale the beautiful scent.
The pictures show Viburnum x bodnantense plant and flowers.
Alison Foster
Oxford Botanic Garden
Medicinal Plant of the Month
Daphne mezereum, mezereon, Thymelaeaceae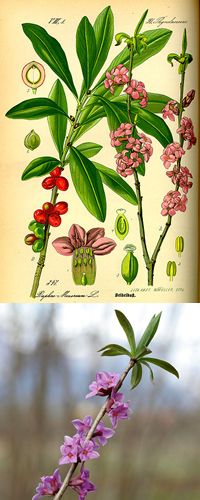 Another scented winter flowering shrub, although one with a darker side. Daphne is the Greek name for the bay tree or laurel (Laurus nobilis) but this name was later transferred to the present genus. According to mythology it was named after a nymph changed by the gods into a bay tree to save her from pursuit by Apollo, but the name itself may be derived from an Indo-European root meaning 'odour'. A most appropriate name then for this sweetly scented winter flowering shrub.
This species is native to most of Europe and Western Asia through to Northern Scandinavia and Russia. It is most commonly found on soils derived from limestone and is a protected species in the UK. The flowers are attractive to butterflies especially the red admiral and also to honeybees.
Daphnes and Viburnums share scent chemistry. The same odour molecules often present in the scents of their flowers including methyl anthranilate (an important component of many essential oils and also extensively used in modern perfumery).
But perhaps most importantly, mezereon contains toxic substances including mezerein - a diterpene phorbol ester. Phorbol esters are typical of both the Thymelaeaceae and Euphorbiaceae families. Another important medicinal example of a phorbol ester found in both a Euphorbiaceae and a Thymelaeaceae plant is prostratin (a substance used to flush out latent pools of virus in AIDS/HIV patients). This substance is found in both Pimelea prostrata (Thymelaeaceae) and Homalanthus nutans (Euphorbiaceae).
Mezerein was first isolated in 1975, and shown to have antileukaemic properties in mice. However it was also found to be a weak promoter of skin cancers. It is an activator of Protein Kinase C - a substance which controls the cell cycle. Different doses of mezerein result in different effects - depending on how activated the Protein Kinase C becomes - and can have anti-cancer and well as cancer-promoting effects.
Traditionally this plant has been used for treating rheumatism and indolent ulcers but since the work on mezerein has shown the extent of the toxicity it is no longer considered safe.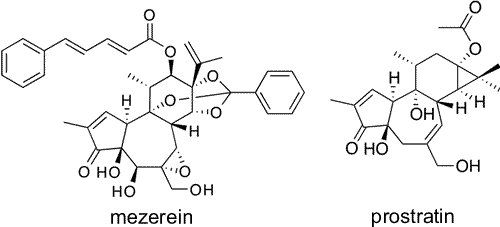 The fruit was also formerly used as a pepper substitute - often with fatal consequences!
News from our Associates
Commercial Horticultural Association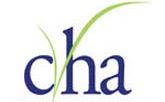 The Commercial Horticultural Association will be taking a group to IPM Essen (28-31 Jan), Fruit Logistica (5-7 Feb).
Later in 2014 it will be taking groups of exporters to HortiTech Amsterdam, the Naivasha Horticultural Fair in Kenya and Growtech Eurasia in Turkey. For details of any of these events visit the CHA website.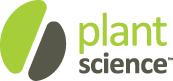 UK Plant Science Federation
The Federation held its Annual General Meeting in December. It was reported that the Federation had held a successful Annual Conference in Dundee and strengthened its links with both the European Plant Science Organisation (EPSO) and the newly formed Global Plant Council (GPC). A full report on the meeting of the latter was presented and will be made available on the SCI website. The main part of the UKPSF meeting was taken up with discussion on a draft Plant Science Status Report entitled 'UK Plant Science: Current Status & Future Challenges'. The draft report is strictly embargoed but the final report will be made available to members when it is published.
Horticulture Innovation Partnership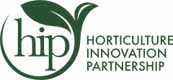 The Horticulture Innovation Partnership has taken on a key role in coordinating the Horticulture and Potato Initiative (HAPI) sponsored by the Biotechnology and Biological Sciences Research Council (BBSRC), in partnership with the Scottish Government and the Natural Environment Research Council, to improve food security for some of the world's most valuable crops. Details
A full report on the activities of HIP in its first year has now been received and will be made available to members as soon as possible.
Horticulture Industry News
For the very latest horticultural news follow us on

Facebook,

Twitter, or
LinkedIn
New Way to Combat Turnip Mosaic Virus
Scientists have described a mechanism conferring resistance in brassica plants to Turnip mosaic virus, a discovery which it is hoped will lead to durable resistance being introduced into food crops, including the loved-and-hated sprouts. Turnip mosaic virus (TuMV) can infect all kinds of plants, including Brussels sprouts, oilseed rape, peas, cabbages, broccoli, turnips, radish and cauliflower; causing significant damage and losses to crops.
The researchers have unravelled the mechanism behind a broad-spectrum, recessive and potentially durable resistance to the virus. The resistance, which arises from a particular form of a gene called eIF4E, has been shown to be effective against different strains of TuMV from across the world. The University of Warwick has patented the resistance mechanism and Syngenta Seeds are currently introducing the resistance gene into commercial varieties of brassicas via a breeding programme, with pre-commercial field trials planned for 2015.
New Packing Facility for Berry Gardens
Kent based company Berry Gardens, has unveiled a new state of the art extension to its soft fruit packing house facility. 'The new packing facilities will increase our production capacity and efficiency which reinforces Berry Gardens' leading position as a key supplier to UK supermarkets', says Nicholas Marston, Managing Director. 'As a soft fruit supplier we continuously strive to exceed our customer expectations whilst maintaining quality and service.'
The Berry Gardens Pack House based just outside of Maidstone, has almost doubled in size and now includes two additional chill chambers, a larger loading area, new offices and spacious staff facilities. Berry Gardens specialises in berries and cherries and over 40 years is the largest and most innovative growers group in the UK with a turnover in 2012 of £200m and a market share of 30%.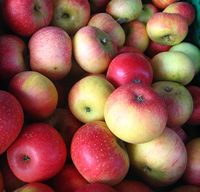 Apples 'work as well as statins'
An apple a day could prevent or delay around 8,500 deaths from heart attacks or strokes every year in the UK, according to new research. Researchers compared the effect of taking one statin a day with eating one apple a day, during medical trials and observations of hundreds of patients. The study calculated that if at least seven out of 10 patients followed advice, statins could save 9,400 lives and an apple a day could save 8,500 lives a year. More
Honey Thieves Spread Disease
American foulbrood (AFB) disease is the most damaging bacterial disease of honey bee larvae, causing the death of colonies all over the world. In the first study of its kind, scientists have analysed data from nearly 20 years of control efforts to show that AFB occurs in clusters. These clusters appear at particular locations across England and Wales, and the pattern of occurrence appears to be impacted by the behavioural practices of bees and humans.
Honey bees display a very common behaviour of robbing honey from neighbouring hives. This is far more likely to occur when a robber from a stronger hive robs a weaker hive. Since a hive with AFB is likely to be weak it is all the more likely that a bee returning from a crime spree will bring back AFB and form disease clusters. The results also confirm that in many cases, management measures, such as destroying affected colonies, are on the whole successful and the disease can be eradicated within a locality. More
Produce World posts profit of £3.9m
Vegetable giant Produce World Group has posted a profit of £3.9m before tax and interest, and has reduced its debt from £26m to less than £6m. Chairman Neil Fraser says the business has completed a successful turnaround over the past three years and the company is now in a strong position for the future. Its new organisational structure, comprising grower Burgess Farms, brassica producer PW Butterwick and vegetable supplier Produce World, will help streamline the business and increase efficiency. More
Scientists uncover plant proteins that control fungal development in plant roots
A beneficial fungus that forms relationships with plant roots is effective at helping plants thrive in nutrient poor conditions, in a process that could reduce the high levels of synthetic fertilisers currently used in agriculture. In these mycorrhizal associations, referred to as arbuscular mycorrhizal (AM), the fungus develops highly branched tree-like structures, called arbuscules, in the root cells. These structures are central to the association as the fungus transfers phosphate from the soil into plant cells through the arbuscules and in exchange, the plant feeds the fungus with sugars.
Genome research has now identified the location and appearance of the relevant gene. By analysing mutants of a legume plant (Medicago truncatula - Barrel Meddick) it has been shown that proteins called DELLAs are essential for arbuscule formation. DELLA proteins regulate pathways triggered by plant hormones - known as gibberellins - that affect many aspects of plant growth. When gibberellin levels rise, DELLA proteins are deactivated and the plant grows.
Through a series of experiments, researchers showed that gibberellin prevents arbuscule formation, and the plants containing mutant dominant DELLA proteins are not deactivated, and continue to promote arbuscule formation through interaction with a second set of the signalling proteins that control the symbiosis. More
New banana disease to Africa found in Mozambique
A destructive strain of a banana wilt disease has been discovered for the first time on Cavendish bananas in Mozambique. The disease, widely known as Foc TR4, is a form of Fusarium wilt or Panama disease, caused by the fungus Fusarium oxysporum f. sp. cubense Tropical Race 4. This fungus has devastated banana plantations in Asia over the past two decades.
The African outbreak was discovered on a commercial farm in northern Mozambique earlier in 2013. All sites where the disease was found have now been isolated, the affected plants destroyed, and appropriate phytosanitary measures have been implemented to prevent the disease from spreading. More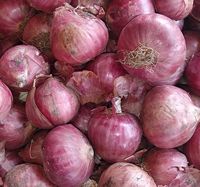 Researchers reveal how onions recognise when to bulb
Onions, the third largest vegetable crop in the world, form a bulb in response to lengthening days. Research has now identified the gene controlling bulb development, the first step in discovering genetic markers that can be used as tools to screen conventional breeding programmes for new onion varieties with the right genetic profile.
By understanding how these plants control development of the bulb plant breeders can now breed new cultivars that have the right genetic profile to respond to specific growing conditions, ensuring each plant produces a bulb for sale on the market. More
Crop-Infecting Virus Forces Aphids to Spread Disease
Researchers have shown that viruses use aphids as pawns, discouraging the insects from permanently settling on already-infected crops and using this forced migration to spread infection to healthy vegetation. Aphids are major transmitters of crop-infecting viruses. By altering plant biochemistry these viruses cause vegetation to smell and taste unpleasant to visiting aphids causing them to move swiftly away to healthier plants, unwittingly transporting and spreading the virus. More
Events Calendar
International Advances in Pesticide Application
8 - 10 Jan, Association of Applied Biologists
Oxford, UK
Synthetic Biology
8 - 10 Jan, Society of Experimental Biology
London, UK
Brassica Growers' Conference and Trade Exhibition
21 Jan, Brassica Growers Association
Grange-de-Lings, UK
Impact of Pesticides on Bee Health
22 - 24 Jan, SEB, SB, BES.
London, UK
Smart Fruit
2 - 3 Feb
Barcelona, Spain
Fruit Logistica
5 - 7 Feb, Messe Berlin
Berlin, Germany
International Orchid Symposium
19 - 23 Feb, International Society for Horticultural Science
Bangkok, Thailand
Plant Genomics Congress
24 - 25 Feb, Global Engage
Kuala Lumpur, Malaysia
Environmental Management & Crop Protection
25 - 26 Feb, Association for Crop Protection in Northern Britain
Dundee, UK
UK Grower Awards
4 Mar, Horticulture Week
London, UK
Vegetable Grafting
17 - 19 Mar, International Society for Horticultural Science
Wuhan, China
New Ag International
26 - 28 Mar, New Ag International
Warsaw, Poland
Physiological Principles and Their Application to Fruit Production
26 - 28 Mar
Geneva, USA
UK PlantSci 2014
31 Mar - 1 Apr, UK Plant Science Federation
York, UK
Pollinators in Agriculture
1 - 3 Apr, Association of Applied Biologists
Brussels, Belgium
If you would like to advertise a forthcoming event please contact. ester.monfort@soci.org
Horticulture Group Contact Details
For submitting ideas or to volunteer to be part of a committee or a group, please contact:
Chairman - Peter Grimbly
Meetings Secretary - Alison Foster
Minutes Secretary - Margaret Waddy
Newsletter co-ordinator - Sue Grimbly scihortigroup@btinternet.com
Group Contact - Ester Monfort Martinez, E: ester.monfort@soci.org T: +44(0)20 7598 1584
Related Links